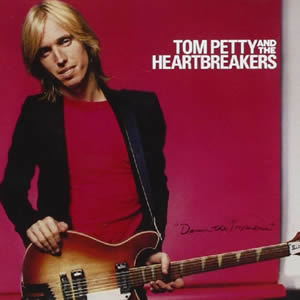 The major label breakthrough by Tom Petty and the Heartbreakers, the 1979 release Damn the Torpedoes, scored both commercial success and critical acclaim. This was accomplished in spite of the fact that there were some legal issues surrounding Petty's new contract with MCA over the publishing rights to the songs he wrote. Once the album was released, it rose to #2 on the American album charts where it remained for several weeks.
In the early 1970s, Tom Petty started a rock band known as Mudcrutch in his hometown Gainesville, Florida along with future Heartbreakers, guitarist Mike Campbell and keyboardist Benmont Tench. After the group migrated to Southern California, they decided to split in separate ways as Petty initiated a solo career and Tench formed his own group with bassist Ron Blair and drummer Stan Lynch. Petty heard this group and instantly took to their sound and eventually this new group, along with Campbell, became the "Heartbreakers", backing up Petty on his "solo" endeavors. The group released an eponymous debut album in 1976, the 1978 follow-up You're Gonna Get It!, which had some commercial success.
Not long after the release of the second album, the group's independent label was sold to MCA Records and Petty soon struggled to free himself from the publishing aspects by sending himself into bankruptcy. After all was settled and Petty retained his publishing rights, the group was committed to work on this third album in a short time. They worked with producer Jimmy Iovine and chose an album title that references a famous quote by Admiral David Farragut.

Damn the Torpedoes

by

Tom Petty & the Heartbreakers
Released: October 19, 1979 (MCA)
Produced by: Jimmy Iovine & Tom Petty
Recorded: Sound City & Cherokee Studios, Los Angeles, 1978–1979
Side One
Side Two
Refugee
Here Comes My Girl
Even the Losers
Shadow of a Doubt (A Complex Kid)
Century City
Don't Do Me Like That
You Tell Me
What Are You Doin' in My Life
Louisiana Rain
Group Musicians
Tom Petty – Lead Vocals, Guitars, Harmonica
Mike Campbell – Guitars, Keyboards, Accordion
Benmont Trench – Piano, Keyboards, Vocals
Ron Blair – Bass
Stan Lynch – Drums, Vocals
Petty composed most of the music on this album independently, with the only exceptions being the first two tracks which were co-written by Petty and Campbell. "Refugee" provides a potent and dramatic start to the album with plenty of atmosphere forged by the keys, guitar, and Petty's voice, all of which are unique but catchy and strong. The lead section seems like a bit of unorganized chaos which somehow all comes together to help build the intensity and made this song a Top 20 hit in the early 1980. "Here Comes My Girl" is another upbeat and atmospheric song, this time with the simple rock beat of Lynch in conflict to Campbell's seemingly slow and disjointed guitar pattern, but it all jives beautifully nonetheless. Petty barks out the first couple of lines in each verse in a quasi-rap while hitting melodic harmony during the chorus hook resulting in ear candy bliss.
The bright and jangly opening riff of "Even the Losers" leads to a classic Petty melody in this third pop/rock classic to start off Damn the Torpedoes. Here Campbell's lead uses some classic rock technique, while the subsequent bridge features some deep Hammond organ by Tench beneath more rapidly delivered vocals. Lyrically, the theme looks for optimism and wisdom in the face of adversity and is analogous to a band's struggle to find recognition. The first less than excellent track on the album, "Shadow of a Doubt (A Complex Kid)" is a slightly upbeat "lover's lament" tune which lacks the succinct delivery of much of the rest of the album's material. The side one closer "Century City" is more of a pure rocker where Petty's vocals are slightly strained in excited energy.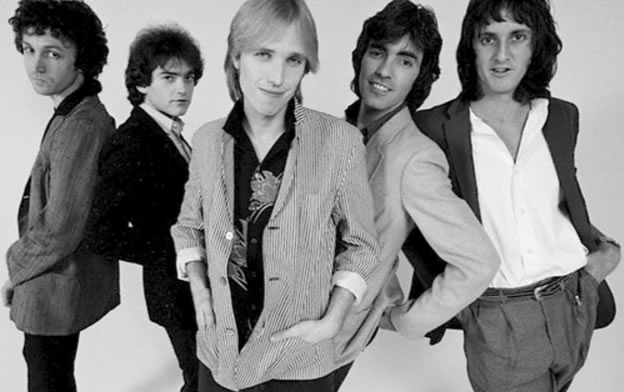 The second side kicks off with the indelible "Don't Do Me Like That" which was composed years earlier by Petty when he was in the group Mudcrutch. You won't find a more straight-forward, hard rocker (and this album is full of these) with it's slow, choppy guitar riff complemented by a fast rocking piano throughout and simple, catchy hook. The first single from the album, it went on to become the band's first Top 10 hit. The remainder of side two tilts more towards blues/rock. "You Tell Me" has an almost funk approach with the music being guided by a pointed bass riff of guest Donald "Duck" Dunn. "What Are You Doin' in My Life" features a cool slide guitar and some honky-tonk piano, while "Louisiana Rain" closes things up at a more moderate and moody pace with heavy Southern rock influence.
Damn the Torpedoes was a Top 5 album in the US and Canada and has sold over four million copies worldwide. It also sparked Tom Petty & the Heartbreakers success throughout the 1980s and beyond.
~

Part of Classic Rock Review's celebration of 1979 albums.