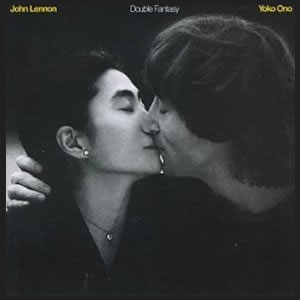 Released just three weeks before he was murdered, Double Fantasy was at once John Lennon's great comeback effort and tragic final release of his lifetime. The album was a true collaboration with Lennon's wife, Yoko Ono, with songs pretty much alternating throughout the album's sequence between songs written and sung by Lennon and those written and sung by Ono. While the album was initially panned by critics, most changed their tune after Lennon's death and the subsequent deluge of popular support, which served to propel the record to the top of the charts worldwide.
With the birth of Lennon and Ono's son Sean in October 1975, John Lennon effectively began a hiatus from the music business. Prior to this, Lennon had released an album of cover songs simply titled Rock n' Roll. Over the subsequent five years, Lennon gave all his attention to his family and performed no touring or recording save from the occasional acoustic demo recorded in his New York apartment. Lennon took a sailing trip down the Atlantic coast to Bermuda in the summer of 1980, which sparked his compositional creativity as he began to write new songs and rework earlier demos. At the same time, Ono also wrote many songs and the couple decided to release their combined work on a single album. The end result was an album of personally focused material with an underlying theme about a man and woman who found each other years into their relationship, with the tracks  sequenced as a dialogue between Lennon and Ono.
They enlisted producer Jack Douglas, and asked him to assemble a backing band without telling them for whom they would be recording. Lennon and Ono initially financed the recording sessions as Lennon was not signed to a record label at the time and the couple wanted the recording sessions to remain secret until they were satisfied with the finished production. After leaking the news to a few A&R folks, the Lennons chose the fledgling Geffen Records, reportedly because David Geffen was the only one who showed Ono the proper respect.

Double Fantasy

by

John Lennon & Yoko Ono
Released: November 17, 1980 (Geffen)
Produced by: Jack Douglas, John Lennon & Yoko Ono
Recorded: The Hit Factory, New York, August–September 1980
Side One
Side Two
(Just Like) Starting Over
Kiss Kiss Kiss
Cleanup Time
Give Me Something
I'm Losing You
I'm Moving On
Beautiful Boy (Darling Boy)
Watching the Wheels
Yes, I'm Your Angel
Woman
Beautiful Boys
Dear Yoko
Every Man Has a Woman
Hard Times Are Over
Primary Musicians
John Lennon – Piano, Keyboards, Guitars, Vocals
Yoko Ono – Vocals
Hugh McCracken – Guitars
Tony Levin – Bass
Andy Newmark – Drums
The album's lead single, "(Just Like) Starting Over" is also Double Fantasy's opening track. A slight chime noise cues the opening strummed acoustic with Lennon's crooning vocals in the intro section. The track next breaks into a full, 50s-style rock doo-wop with modern rock elements as a very entertaining, quasi-tribute to Elvis Presley. The outro fadeout includes Ono speaking while Lennon adds soprano chants to complete the track which would posthumously become Lennon's biggest solo hit, topping the charts for five weeks. Later on the first side, "Cleanup Time" is a funky rocker throughout and reminiscent of certain tracks from Lennon's 1974 album Walls and Bridges,  his last studio album prior to Double Fantasy.
Ono's three tracks on the first side are "Kiss Kiss Kiss", the disco and new wave-influenced song features Ono gasping heavily and appearing to reach orgasm, the Devo-influenced "Give Me Something", and "I'm Moving On", which complements and closely mimics Lennon's, "I'm Losing You". Both of these latter tracks were originally recorded by Cheap Trick members Rick Nielson and Bun E. Carlos, but were re-recorded by the session musicians, including guitarists Hugh McCracken and Earl Slick. "I'm Losing You" is a great, moody track where Lennon's voice sits above the slow rock jam with superb musical motifs. The song was written by Lennon in Bermuda after unsuccessfully trying to connect on a phone call to Ono.
"Beautiful Boy (Darling Boy)" was written by Lennon for his young son and starts with the same percussive bells as the opening song. Musically, it contains strong Caribbean elements along with a consistently strummed acoustic and an extended ending with pleasant sound effects. The song also contains some of the best lyrics on the album;
"I can hardly wait to see you come of age / Everyday, in every way it's getting better and better / Life is what happens to you while you're busy making other plans…"
"Watching the Wheels" is the best produced song on the album, along with a great musical performance by all players. The bass is spectacular by Tony Levin, bouncy and out front but still nicely locked in with the steady beat of drummer Andy Newmark. On top, the bluesy piano adds for a whimsical mood and Lennon's parting vocals are very strong and exciting. Ideally, "Watching the Wheels" would have made a great album closer, as Lennon speaks of his "lost" 5 years when he concentrated on domestic life.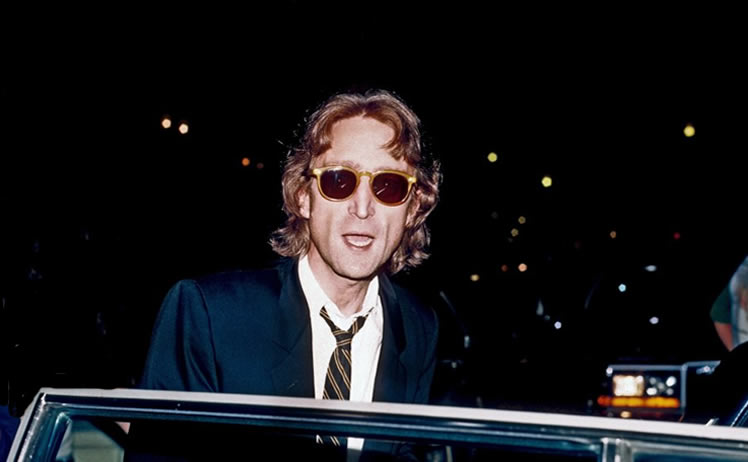 The remainder of side two is dominated by Ono, as she composed and sang four of the six tracks while the two remaining tracks were written by Lennon, directly for her. "Yes, I'm Your Angel" starts with some urban sound effects which go on for nearly a minute before music comes to the forefront as a piano-driven show-tune with accompanying instrumentation and sound collages. "Beautiful Boys" is musically interesting with great layered guitars and potent, high notes of bass, with Ono's lyrics directly addressing Sean and John. "Every Man Has a Woman Who Loves Him" is a moderate and reserved funk/disco, while the closer "Hard Times Are Over" contains a bluesy beat and piano with a live, night club feel.
Lennon's remaining two songs are the upbeat and funky "Dear Yoko", with rockabilly vocals, bouncy bass, and a strong horn section, and the much superior ballad, "Woman". Here, Lennon's words are deeply romantic, while his vocals are almost desperate. Musically, this track contains a great chord progression throughout along with a pleasant but refrained musical backing. The key jump upward for the third verse perfectly completes the love-song vibe of this song which reached the Top 3 on both sides of the Atlantic.
Following the recording of Double Fantasy, Lennon and Ono immediately started working on a follow-up album, which eventually surfaced as Milk and Honey in early 1984 and is officially listed as Lennon's final studio album. However, most consider Double Fantasy as the ex-Beatle's true swan song, as he was working hard promoting it right up until the day he died. On that day, he gave his final interview and optimistically spoke of the future, completing the thought with the now sad phrase; "While there's life, there's hope."
~
Part of Classic Rock Review's celebration of 1980 albums.