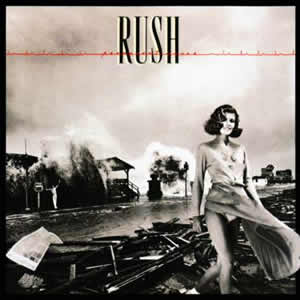 On the very first day of the new decade, Rush launched an evolved sound for the 1980s with Permanent Waves, their seventh studio album. The group approached this album differently than previous efforts by designating specific time and space to compose and rehearse. The result is a strong collection of songs more succinct than those on the group's most recent efforts, such as 1977's A Farewell to Kings and 1978's Hemispheres, which were among Rush's most progressive-oriented releases. While Permanent Waves maintained some of the core elements and rudiments of previous work, the group now ventured into fairly uncharted rock sub-genres such as new wave and reggae.
Both of those previously listed Rush albums were recorded in South Wales during the summers of their respective years of release. After Hemispheres was released in October 1978, the group went on an extensive eight-month tour into mid 1979. They decided to take some time off for the first time in several years to recoup and plan their next album. According to lyricist and drummer Neil Peart, this was the first time they had ever taken time off prior to recording an album and the group retreated to a farmhouse on the Georgian Bay in Northern Ontario. Later, the group also performed some of the tracks from Permanent Waves (primarily the three from 'Side A') live in late 1979, prior to the album's release.
In fact, the album's tracks were pretty much completed in the same sequence as they appear on the final product. When Rush moved into Le Studio in Quebec in the Autumn of 1979, they had nearly a full album's worth of material, including an extensive, medieval-inspired track called "Sir Gawain and the Green Knight" However, the group decided this was too "out of place" and the song was eventually discarded with short sections appearing elsewhere. The album was produced Terry Brown, who had worked with Rush on each of their previous five albums (and would also do so on two future albums). The album's title was coined by Peart when discussing "cultural waves" with vocalist/bassist Geddy Lee and exclaiming that "a big album was like a permanent wave".

Permanent Waves

by

Rush
Released: January 1, 1980 (Mercury)
Produced by: Rush & Terry Brown
Recorded: Le Studio, Morin Heights, Quebec, September-October 1979
Side One
Side Two
The Spirit of Radio
Freewill
Jacob's Ladder
Entre Nous
Different Strings
Natural Science
Group Musicians
Geddy Lee – Lead Vocals, Bass, Synths
Alex Lifeson – Guitars, Synths
Neil Peart – Drums, Percussion
Permanent Waves launches with the wild fingerboard action of guitarist Alex Lifeson, introducing the exciting and unique opener "The Spirit of Radio". Inspired by the slogan of a local Toronto rock radio station, the song transcends into a pure celebration of music, showcasing a perfect blend of Rush past and present. Funky rudiments lead to the main riff, which bookmark the accessible verse sections where Lifeson's guitars ring out like a chorus of triumphant bells across a landscape. The track also uses effects and hard production untypical of any previous Rush track, such as the inclusion of steel drums by guest percussionist Erwig Chuapchuaduah, an atypical but fantastic method that introduces the Rush of a new decade.
As fine as the opener is, "Freewill" is the best song on the album. Lyrically superb as Peart's words are dripping with wisdom and philosophy, Lifeson's guitar strikes the perfect balance between a ring and a crunch while remaining cool and even throughout. The bass led mid-section is the real highlight that puts this song over the top, with perfect timings and a potent jam as good as any of the group's historic instrumental flourishes. Like on much of the album, Lee's voice is reserved, direct, and sung at a lower register than on previous albums. However, during the final verse Lee lets loose the highest part of his vocal range for a dynamic climax to the song. "Jacob's Ladder" comes in with a pure march joined by all three members, and only employs one single verse before a fine instrumental section is kicked off. Led by Lifeson's harmonized guitar leads, the song goes from here through the final five minutes or so on a soundscape of morphing textures. From hard rock jam to synth ensemble to repetitive rudimentary pattern which builds in intensity until reaching the songs climatic outro. There is so little spoken word on this extended track that it is almost although the musical and sonic motifs speak to the listener.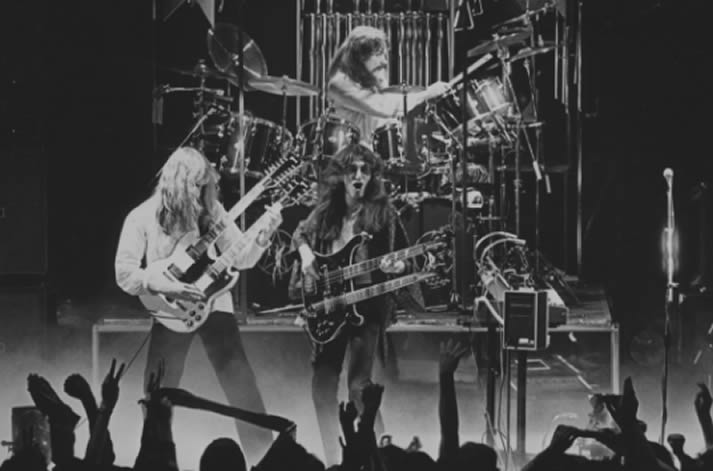 Like the first side closer, the album's final track, "Natural Science" is an extended track in the spirit of earlier Rush material. This final track was the only one fully constructed in the studio, composed after the band discarded the intended "Green Knight" epic. Peart locked himself in a cabin near Le Studio for three days to come up with the new lyrical concept, which explores the autonomous societies that emerge and decline in tidal pools. Musically, the track starts with a calm, strummed acoustic section with heavy natural reverb on Lee's vocals along with water sound effects recorded by Lifeson and Peart in a row boat. The song soon launches into an exciting rock part with wild vocals by Lee and tremendous drumming by Peart (but, what else is new?). Late in the song comes the "lesson" lyric from the professor;

Wave after wave will flow with the tide and bury the world as it does, Tide after tide will flow and recede, leaving life to go on as it was…"
While it was written prior to entering the studio, "Different Strings" was reserved for production in order to embellish some sonic qualities and add some piano by artistic collaboratoe Hugh Syme. The interesting "Entre Nous" is about as close to pop/rock as Rush will ever get. With a theme of relationships, the track starts with a rotating electric guitar by Lifeson and a heavy synth by Lee. The verse is pure hard rock with a direct and choppy riff along with a direct beat by Peart. The choruses introduce a quasi-folk element with an acoustic guitar and the refrain of "just between us", which technically translates to the song's title.
Permanent Waves became Rush's highest charting album to date, reaching #4 in the US. This also began a string of releases through the early eighties which continued the band's commercial success as the rock trio continued to evolve their sound and compositional approach.
~
Part of Classic Rock Review's celebration of 1980 albums.