Buy The Hissing Of Summer Lawns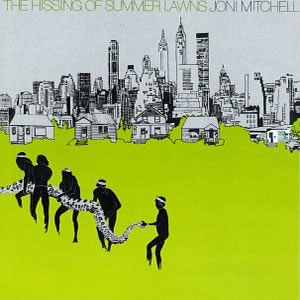 Joni Mitchell continued her musical evolution from folk and pop towards free form jazz with her adventurous 1975 album, The Hissing of Summer Lawns. The album incorporates a plethora of musical elements ranging from native African instrumentation to the latest synthesizer technology and various elements in between, all nicely accenting Mitchell's songwriting and vocal melodies. Mitchell also brought in over a dozen musicians from various rock and jazz genres to record on the 10 tracks of this album.
After a prolonged break from touring at the beginning of the decade, Mitchell decided to return to live performances after the success of the 1971 album Blue. With this, she also started to move towards more pop oriented material starting with the Top 40 hit "You Turn Me On, I'm a Radio" from the album For the Roses. In early 1974, Mitchell released Court and Spark, which included her first Top 10 hit "Help Me" while also slightly incorporating jazz elements. During the subsequent tour for that album, several Los Angeles shows were recorded for the commercially successful live album, Miles of Aisles.
The Hissing of Summer Lawns was the second album which Mitchell self-produced (following Court and Spark). She entered the studio in early 1975 to record acoustic demos of songs written during extensive touring of the previous years. Over the next several months, these songs expanded with ever complex arrangements and a wider range of instruments. Speaking of the album, Mitchell stated; "this record is a total work conceived graphically, musically, lyrically and accidentally…the whole unfolded like a mystery…."

The Hissing of Summer Lawns

by

Joni Mitchell
Released: November 23, 1975 (Asylum)
Produced by: Joni Mitchell
Recorded: A&M Studios, Hollywood, 1974
Side One
Side Two
In France They Kiss on Main Street
The Jungle Line
Edith and the Kingpin
Don't Interrupt the Sorrow
Shades of Scarlett Conquering
The Hissing of Summer Lawns
The Boho Dance
Harry's House / Centerpiece
Sweet Bird
Shadows and Light
Primary Musicians
Joni Mitchell – Lead Vocals, Guitars, Piano, Keyboards
Larry Carlton – Guitars
Victor Feldman – Keyboards, Percussion
Max Bennett – Bass
John Guerin – Drums
The opener "In France They Kiss On Main Street" starts with solo acoustic strumming before the verse breaks in with a complex arrangement, led by the bouncy fretless bass of Max Bennett and the reserved but timely guitar licks by Jeff "Skunk" Baxter. Mitchell delivers the nearly stream-of-consciousness lyrics about differences in cultural norms on this song which was released as a single. The innovative track "The Jungle Line" uses a field recording of the African Drummers of Burundi along with other creative percussive effects built on a synthesizer and deadened acoustic strings. This all makes for an odd, unique backing which serves as a nice canvas to bring out the fine melodies that persist throughout the track.
"Edith and the Kingpin" next settles into a mellow groove with exquisite production that brings the various elements which make a potpourri of sonic flourishes to complement the basic melody and acoustic strumming. The cool vibe continues on "Don't Interrupt the Sorrow", which features nice chord changes, a direct bass line and a percussive orchestra, including congas by Victor Feldman. Best of all on this track is the swelling, pedal effected guitars by Larry Carlton, which serve to bring out the beauty of Mitchell's great vocal melody. "Shades of Scarlett Conquering" is a club-like, minor key piano ballad with eventual accompaniment by laid back jazz group and string arrangement. A long instrumental section, led by the electric piano of Victor Feldman finishes the song and original first side of the album.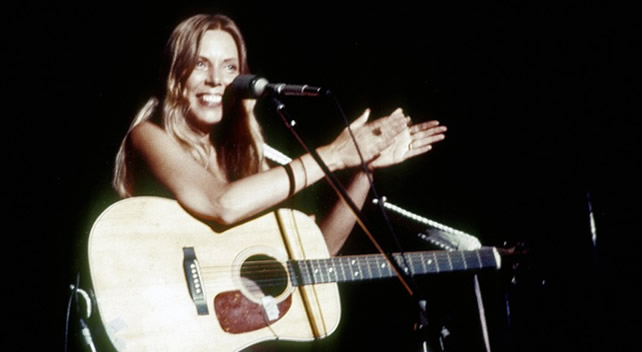 Co-written by John Guerin, "The Hissing of Summer Lawns" has a bass-driven groove with plenty of percussion and keyboards for its own little mellow rock orchestra. The track also features an acoustic guitar by James Taylor and the subtle addition of wind and reed instruments, which work to push this title track over the top. "The Boho Dance" starts as a piano ballad but kicks in with a jazzy arrangement as it progresses, with a slight flugle horn and bass flute adding just enough atmosphere during the song proper. Mitchell got the title from a passage in the Tom Wolfe novel, The Painted Word.
"Harry's House / Centerpiece" is built around a decent acoustic ballad with its share of cool guitar and trumpet effects by Robben Ford and Chuck Findley respectively. The middle part of the song incorporates the pure club jazz song "Centerpiece" and features the piano of Joe Sample and harmonized, high-pitched vocals, which work very well for this part. "Sweet Bird" has a very reserved arrangement with slow and steady acoustic chords and distant electric guitar effects by Carlton. "Shadows and Light" is a very creative (and weird) way to conclude the album as a solo performance, built by Mitchell in the studio. Solo vocal lines are accented by rich, multi-tracked harmonies and slight synths, almost like Medieval monk chants.
The Hissing of Summer Lawns received a Grammy nomination for Best Female Pop Vocal Performance in 1977. Following the album's release, Mitchell participated in several all-star concerts and took an extensive cross country trip which supplied the inspiration for her 1976 album, Hejira. That album also had a heavy jazz influence as did much of the material Mitchell composed throughout the remainder of the decade.
~

Part of Classic Rock Review's celebration of 1975 albums.