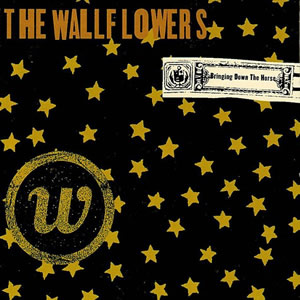 The Wallflowers struck a fine chord with their second LP, Bringing Down the Horse. The songs on the album were all composed by front man Jakob Dylan and the musical arrangements featured an array of acoustic instrumentation – including 6-string acoustic guitar, banjo, dobro and pedal steel – complementing the core "electric" rock timbres and rhythms. In all, this roots rock sound led to much critical and commercial success as the album went triple platinum and was nominated for multiple Grammy awards.
The group was formed in New York in 1988 by Dylan and guitarist Tobi Miller, originally using the name "The Apples". The group went through several lineup migrations, with keyboardist Rami Jaffee joining in 1990 after the group migrated to Los Angeles and changed their name to The Wallflowers. The following year the group was signed to Virgin Records and released their self-titled debut in 1992. While reviews for the album were mostly positive, sales were slow and soon the group split with Virgin and reverted back to playing LA-area clubs. During this time, Greg Richling became the group's permanent bassist while drummer Peter Yanowitz departed, leaving the group without a full-time drummer. Still, The Wallflowers signed with Interscope Records and began preparing for their second album.
After the group sent demos to several producers, T Bone Burnett was impressed and agreed to produce the album. Burnett enlisted Matt Chamberlain on drums throughout the recording sessions as well as several other guest musicians and backing vocalists to help enrich the group's sound. Due to the long duration between the band's first and second albums, songs on Bringing Down the Horse were composed over a long span, dating back to the late 1980s.

Bringing Down the Horse

by

The Wallflowers
Released: May 21, 1996 (Interscope)
Produced by: T Bone Burnett
Recorded: Sunset Sound, Groove Masters, & O'Henry Sound Studios, Los Angeles, Brooklyn Studios, Brooklyn, NY, 1994-1996
Album Tracks
Primary Musicians
One Headlight
6th Avenue Heartache
Bleeders
Three Marlenas
The Difference
Invisible City
Laughing Out Loud
Josephine
God Don't Make Lonely Girls
Angel On My Bike
I Wish I Felt Nothing
Jakob Dylan – Lead Vocals, Guitars
Michael Ward – Guitars
Rami Jaffee – Piano, Keyboards, Vocals
Greg Richling – Bass
Matt Chamberlain – Drums


The album begins with its two biggest commercial and radio hits. "One Headlight" marches in with a steady, rhythmic thump, accented by alternating licks from Jaffee's Hammond B3 organ and the lead guitar of guest Jon Brion. The song's title was inspired by the band's leaner days, when they were able to move on in spite of less than stellar support. Methodical and melodic throughout, this song was an instant classic in the late nineties and remains so today. "6th Avenue Heartache" dates back to the band's earliest days and was written by Dylan in 1988 about a homeless man on his street. Musically, Mike Campbell (of Tom Petty's Heartbreakers) provides the perfect lead guitar above the simple, acoustic and bluesy rhythm of the song. Repetitive to be sure, but to great effect as this song never seems to linger too long.
"Bleeders" features a bright acoustic and is upbeat but not over the top. Later there is an interesting duo organ/guitar lead during the short bridge. "Three Marlenas" is built on three basic strummed chords, which set the scene for Dylan's folk-like storytelling about basic domestic situations and multiple personalities. "The Difference" was another hit as an upbeat, frenzied rocker with a distinct guitar riff and good harmonies through the pre-choruses, with Richling's bass assuming control during the track's driving choruses. "Invisible City" is a slow ballad with Dylan's subtle acoustic contrasting Chamberlain's up-front drum beat, while "Laughing Out Loud" features twangy guitars and folksy pop/rock lyrics and melodies.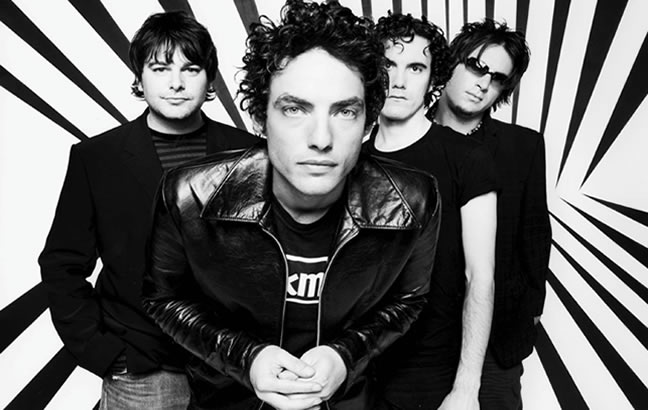 "Josephine" brings things back down as a slow ballad with differing soundscapes and levels of intensity for mood effect. Ward provides a short but excellent bluesy guitar lead and reprise during the outtro. Alternating back uptempo, "God Don't Make Lonely Girls" is Southern-flavored rock. "Angel on My Bike" is the best candidate for an accessible hit song late in the album as it features all The Wallflower special ingredients – strummed acoustic, ethereal electric, Hammond organ, thumping bass, animated drums and melodic and catchy vocals. The piano lead makes this a bit different than earlier songs as well as the good musical interludes and overall vibe, which is at once melancholy and celebrational. For the closer, "I Wish I Felt Nothing", the group goes full-fledged country/waltz with Leo LeBlanc adding a fantastic pedal steel slide, giving the song some real flavor and completing this fine album on a sweet note.
Bringing Down the Horse reached the Top 10 in both the US and Canada and it remains the group's highest-selling album to date. Following its release, The Wallflowers toured extensively and their popularity continued to ascend for several years leading up to the new millennium.
~

Part of Classic Rock Review's celebration of 1996 albums.