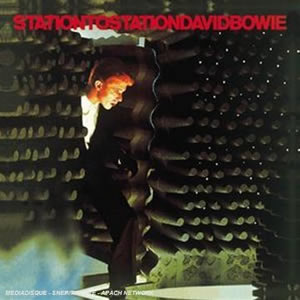 His tenth overall studio album, Station to Station was a transitional album for David Bowie. Musically, this 1976 album seamlessly bridges the gap between the glam rock of Bowie's early 1970s work, the Soul sound he explored in the middle of the decade, and the experimental, synth-driven "krautrock" works to come later in the decade. This was also one of the last album's where Bowie employed a musical alter ego with "The Thin White Duke" persona.
Bowie had moved to the United States in 1974, first to New York, after he completed recording Diamond Dogs. The following year, Bowie recorded the soul-influenced Young Americans in Philadelphia. This album spawned Bowie's first number one hit with "Fame", co-written by John Lennon, and elevated Bowie to becoming a worldwide pop superstar. Not all was well, however, as Bowie had major financial issues with his manager and developed a significant cocaine habit.
Station to Station was recorded after Bowie migrated to Los Angeles and completed the film "The Man Who Fell to Earth". Recorded in late 1975, the album was co-produced by Harry Maslin and featured guitarist Carlos Alomar, who had worked on the previous Young Americans. Seven songs were recorded during the sessions, with a cover of Bruce Springsteen's "It's Hard to Be a Saint in the City" being ultimately omitted from the six-track album.

Station to Station

by

David Bowie
Released: January 23, 1976 (RCA)
Produced by: David Bowie & Harry Maslin
Recorded: Cherokee Studios, Los Angeles, September-November 1975
Side One
Side Two
Station to Station
Golden Years
Word on a Wing
TVC 15
Stay
Wild Is the Wind
Primary Musicians
David Bowie – Lead Vocals, Guitars, Keyboards, Saxophone
Carlos Alomar – Guitars
Roy Bittan – Piano
George Murray – Bass
Dennis Davis – Drums
The album opens with the extended title song, "Station to Station", which was the longest song Bowie had recorded to date at over ten minutes long. A long and methodical intro introduces the track before any vocals arrive for the first of two distinct parts. Shortly after the song's five minute mark, the song picks up the pace which makes it feel more like a theatrical number.  It is rhythmically built with the bouncy bass of George Murray and the good, animated, disco-influenced drums Dennis Davis throughout the song. "Golden Years" is the closest to a pure pop song on the album, built on moderate funk groove with reserved backing hook, giving the vocals space for assertion. This repetitive but entertaining track was originally released as a single in late 1975 and it peaked in the Top Ten on both sides of the Atlantic in early 1976.
"Word on a Wing" is an exquisite, upbeat ballad, driven by the piano of Roy Bittan. Here Bowie's lyrics and vocal delivery are delivered with a desperate passion throughout in a quasi-religious song written out of a drug-fueled spiritual despair which Bowie later described as the darkest days of his life. "TVC 15" comes from another side of the drug experience, when fellow rocker Iggy Pop hallucinated that the television set was swallowing his girlfriend. Musically, this interesting and entertaining track is built off Bittan's bouncy, boogie-woogie piano, later breaking into a straight-forward disco/rock during the verses with nice vocal effects and atmosphere like a rock carnival throughout.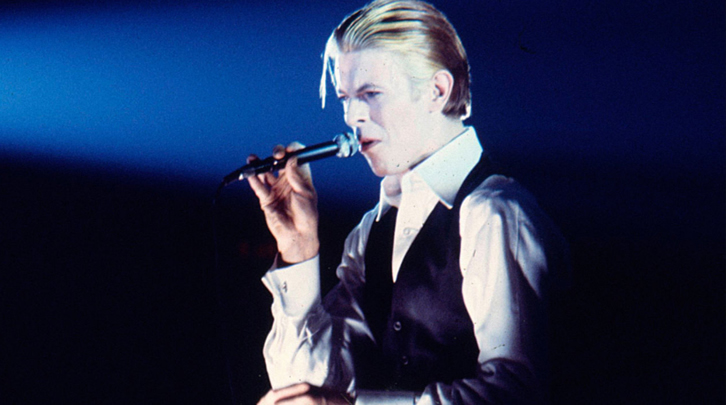 "Stay" commences with Alomar's funky/blues guitar lead in an excellent, methodical rock lead-in. The rest of the track is a very inventive gem with funky bass and heavy rock guitars over a steady beat and multiple styles of vocals throughout. The album conclude's with its sole cover, the pleasant ballad with layered guitars and seventies production, "Wild Is the Wind". Originally recorded by Johnny Mathis, this track caught Bowie's attention when recorded by Nina Simone, and his own vocal interpretation been praised through the years.
Station to Station reached #3 on the Billboard Album charts and would be David Bowie's highest-charting album in the US for nearly four decades. Bowie later cited this album along with its 1977 follow-up, Low, as two of his finest works.
~

Part of Classic Rock Review's celebration of 1976 albums.