On December 23, 2016, Classic Rock Review published our 500th album review, David Bowie's Station to Station. This milestone dates back to our inception on January 1, 2011 and includes in-depth reviews of the best and most important rock and roll albums released during the period between 1965 and 1996.
For more details, check out all of these reviews by artist name.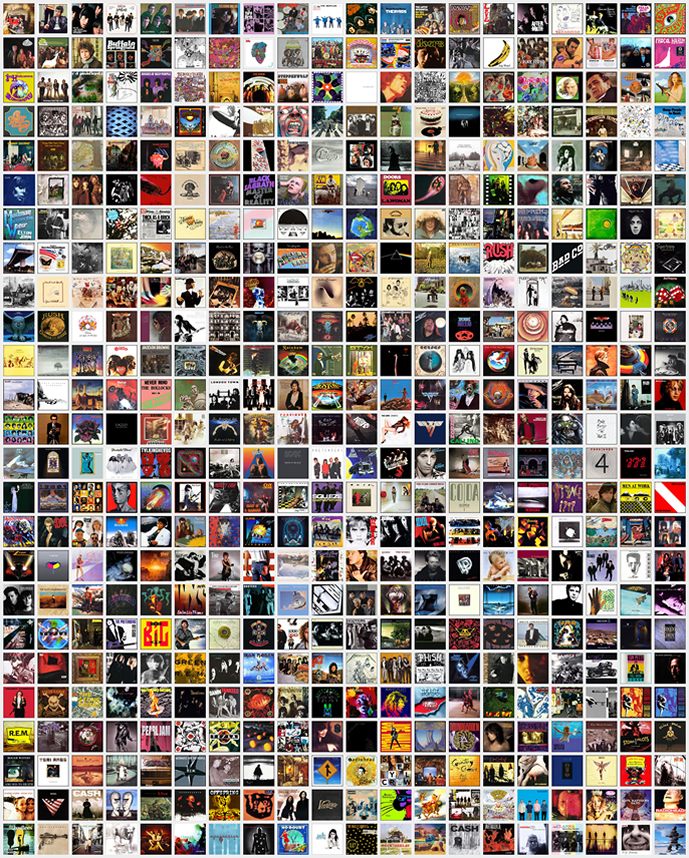 Some Interesting Stats
Artists with Most Album Reviews
Rush (13)
Pink Floyd (10)
The Rolling Stones (9)
Led Zeppelin (9)
Aerosmith (9)
The Beatles (8)
The Who (8)
Bruce Springsteen (8)
The Kinks (7)
Deep Purple (7)
Genesis (7)
Highest Percentage of Eligible Album Reviews*
Led Zeppelin (100%)
The Beatles (100%)
Aerosmith (82%)
Rush (81%)
Bruce Springsteen (73%)
The Doors (75%)
The Who (8)
Pink Floyd (71%)
Van Halen (70%)
The Eagles (67%)
Robert Plant (67%)
*Minimum 5 albums
Moving into 2017, we will continue to review select albums from this period and expand to cover the 20th anniversary of albums released during the year 1997. Please check out the River of Rock newsletter for more details and features.