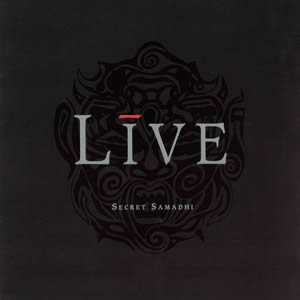 The third overall album by the rock quartet Live, the 1997 release Secret Samadhi debuted on the top of the American charts immediately after its release. The album is named after a state of Hindu meditation and features a mix of mainstream rock and alternative Avant Garde. Although the album did not receive the most positive critical reviews, it is an original work which makes a unique statement and draws influence from diverse musical influences from both contemporary and historical rock artists.
Live reached mainstream success in 1994 with the release of their second album, Throwing Copper, along with the band's inclusion in the Woodstock '94 festival and other prominent tours. Throwing Copper had a long rise to the top of the album charts in 1995 and sold over eight million copies in the US alone.
The group returned to the studio in 1996 with producer Jay Healy, who had worked with the band years earlier on an EP entitled Divided Mind, Divided Planet. The goal of this album's production was to achieve a less polished, more hard-edged sound. The result is a slightly darker and more introspective aesthetic than that which they had produced previously.

Secret Samadhi

by

Live
Released: February 18, 1997 (Radioactive)
Produced by: Jay Healy & Live
Recorded: Hit Factory, New York City, South Beach Studios, Miami & The Record Plant, Los Angeles, 1996
Track Listing
Group Musicians
Rattlesnake
Lakini's Juice
Graze
Century
Ghost
Unsheathed
Insomnia and the Hole in the Universe
Turn My Head
Heropsychodreamer
Freaks
Merica
Gas Hed Goes West
Ed Kowalczyk – Lead Vocals, Guitar
Chad Taylor – Guitars, Vocals
Patrick Dahlheimer – Bass
Chad Gracey – Drums



The opening track "Rattlesnake" features many differing textures culminating in an almost a dark Western overall feel. The initial verses are calm and refrained and, although this track never reaches full frenzy, there is a wild, unhinged guitar lead by Chad Taylor. On the unique masterpiece "Lakini's Juice", the atmospherics of the opener give way to a drilling main guitar riff, oddly paired with orchestral string interludes, provided by arranger Doug Katsaros. Although this song was not released as a single, it received enough airplay to top the Billboard Modern Rock Tracks chart.
The next several tracks, while not horrible, collectively form the album's low point. The slow and methodical "Graze" is apparently a song about aliens who spookily state their intentions, while "Century" is an upbeat acoustic track with some unfortunately amateurish and adolescent lyrics by front man Ed Kowalczyk. "Ghost" starts with a methodical drum beat by Chad Gracey to complement a very refined guitar and bass and whispered vocals throughout, while the uneven "Unsheathed" features a strong presence by bassist Patrick Dahlheimer.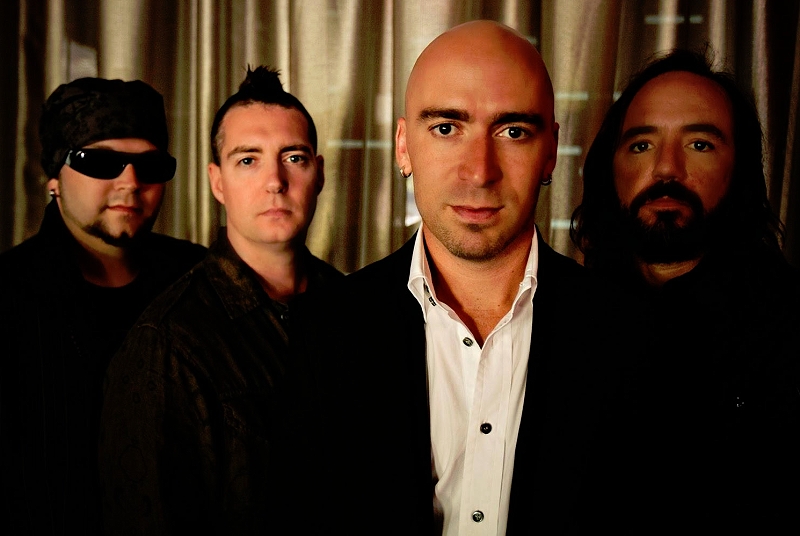 The second half of the album features some of its strongest tracks. The ballad "Turn My Head" is the closest to a traditional pop song, complete with strings by Katsaros which are elegant and signature to the song. A strong REM influence is most striking here, especially with Kowalczyk's crooning lead vocals. In striking contrast, "Heropsychodreamer" has a definitive punk/new wave feel. "Freaks" features great rhythms by Gracey and an excellent melody by Kowalczyk complete with ad-lib like extensions at the end of each verse. Meanwhile, Taylor's atmospheric guitar notes are layered intensely to highlight the song. "Merica" features another cool, odd beat and riff with an overall feel of authentic classic rock, leading to the soulful rock closer "Gas Hed Goes West", which is slightly repetitive but ends the album strongly.
Secret Samadhi album was certified double platinum and was a hit worldwide. Live continued to record and release albums into the 21st century, but would not again reach this top level of success.
~

Part of Classic Rock Review's celebration of 1997 albums.