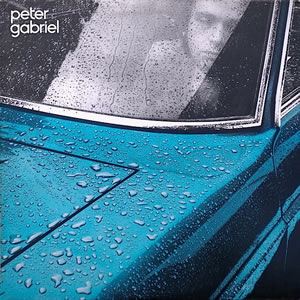 After departing from Genesis, the group he founded and fronted for nearly a decade, Peter Gabriel slowly worked his way into launching a solo career. His 1977 debut album (the first of four self-titled releases) features nine tracks of diverse music which reflects back on his extensive work with the band and looks forward to Gabriel's new musical approach as a distinct solo artist. Commercially, the album reached the Top Ten in Gabriel's native U.K. and the Top 40 in the U.S.A.
Gabriel decided to leave Genesis after the band completed their 1974 double album, The Lamb Lies Down on Broadway. The group kept this revelation secret as Gabriel joined them on a massive world tour to promote the album and Gabriel finally revealed his departure in a 1975 published letter to fans entitled "Out, Angels Out".
When Gabriel was ready to start recording solo material in 1976 he enlisted producer Bob Ezrin, who had previously worked mainly with hard rock acts such as Aerosmith, Kiss and the Alice Cooper Band. Production wise, Ezrin worked on some of the dynamic passages of the songs, using not just rock elements but also string and brass orchestration and lofty, layered synths. Meanwhile, Gabriel focused on the more "quiet" parts of the album. The two enlisted a strong assembly of backing musicians, including Robert Fripp and bassist Tony Levin of King Crimson.

Peter Gabriel

by

Peter Gabriel
Released: February 25, 1977 (Atco)
Produced by: Bob Ezrin
Recorded: The Soundstage, Toronto, Morgan Studios and Olympic Studios, London, July 1976–January 1977
Side One
Side Two
Moribund the Burgermeister
Solsbury Hill
Modern Love
Excuse Me
Humdrum
Slowburn
Waiting for the Big One
Down the Dolce Vita
Here Comes the Flood
Primary Musicians
Peter Gabriel – Lead Vocals, Keyboards, Flute
Robert Fripp – Guitars, Banjo
Steve Hunter – Guitars
Jozef Chirowski – Keyboards
Tony Levin – Bass, Tuba
Allan Schwartzberg– Drums
The album begins with wild, synth-like rhythms during the intro and verse of "Moribund the Burgermeister", which soon explodes into a full-fledged rock orchestra for the chorus section, as Gabriel uses character voices which seem to be left over from some of his character interpretations on The Lamb Lies Down on Broadway. "Solsbury Hill" follows as the most indelible track on the album. This bright acoustic track features exquisite vocals delivering poetic lyrics which depict a seemingly religious-like experience that led to his decision to cut ties with Genesis. Released as the lead single from the album, the song failed to chart initially but has long grown in stature as an absolute classic by Gabriel.
"Modern Love" is a pure rocker where Levin provides great bass throughout and Ezrin applies an Alice-Cooper-like theatrical approach while maintaining a hard rock edge. Cowritten by Martin Hall, "Excuse Me" is, by far, the weirdest track as it utilizes classical British dance hall pop harmonies and carnival-like rhythms, complete with a tuba to accompany the lyrical emotional creed of a loner. In contrast, "Humdrum" is a very low-fi recording of piano and vocals with minimal arrangement added later on in the song.
The album's original second side begins "Slowburn", another instrumentation rich rock theatrical piece, although this one seems to be more disjointed than earlier ones on the album. "Waiting for the Big One" is a fine soulful, jazz piano track where Gabriel employs a vocal style different than anything else. The song has a bit of false ending before reviving to include an instrumental section with an excellent blues/rock guitar lead by Steve Hunter and inventive drum fills by Allan Schwartzberg. "Down the Dolce Vita" starts with pure orchestration before breaking into a disco-like beat and rhythm, led by a distinct clavichord throughout, while the closing ballad "Here Comes the Flood" features plenty more sonic decor and orchestration with vivid, poetic lyrics and guest Dick Wagner providing a great guitar lead to complete the album on a high note.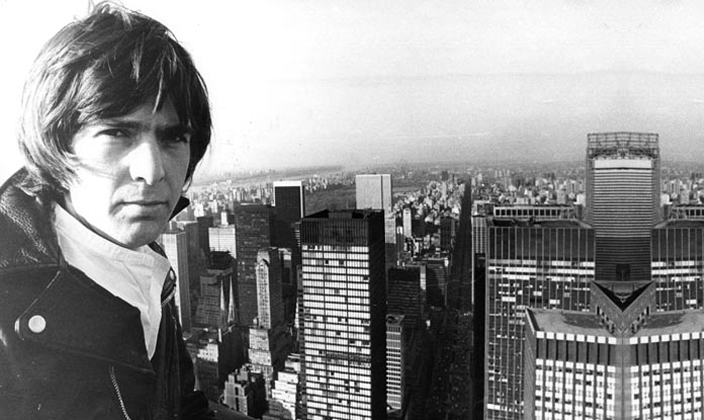 Being that Gabriel did not title his first four solo albums, they soon gained aliases based on their cover art, with this 1977 debut being nicknamed "Car". Following this album's release, Gabriel enlisted many of the studio musicians for a touring band which performed through much of 1977 before Gabriel returned to the studio for his 1978 follow-up album.
~

Part of Classic Rock Review's celebration of 1977 albums.