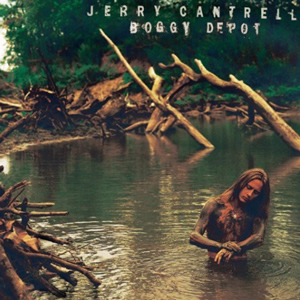 After over a decade in Alice in Chains, guitarist Jerry Cantrell set out to forge his debut solo record in 1998 with Boggy Depot. This was done more out of necessity than by choice, as Alice in Chains was in a period of musical hiatus due to the substance and health issues of lead vocalist Layne Stanley, making a group album impossible. The Cantrell album features a collection of tracks fused with simple riffs treated with methodical sonic textures and some expert lead guitar sections.
Cantrell and Staley founded Alice in Chains in 1987 and the group reached international recognition in the nineties with the albums Facelift (1990), Dirt (1992), Jar of Flies (1994), and Alice in Chains (1995). Through these successful albums, Cantrell began to share a minor lead vocal role in addition to his composing and guitar work. However, the group rarely played live during the mid 1990s especially after Staley was hospitalized from an overdose in July 1996.
Around the same time, Cantrell reluctantly began work on his first solo record in 1996, enlisting the help of producer Toby Wright. Alice in Chains bassist Mike Inez and drummer Sean Kinney both contributed to its recording. Together, they worked on the album through 1997 with release dates delayed a few times before Boggy Depot finally dropped in April 1998 and got its title from a ghost town in Oklahoma

Boggy Depot

by

Jerry Cantrell
Released: April 7, 1998 (Columbia)
Produced by: Toby Wright & Jerry Cantrell
Recorded: Studio D, Sausalito, CA and Studio X, Index, WA, April–November 1997
Track Listing
Primary Musicians
Dickeye
Cut You In
My Song
Settling Down
Breaks My Back
Jesus Hands
Devil by His Side
Keep the Light On
Satisfy
Hurt a Long Time
Between
Cold Piece
Jerry Cantrell – Guitars, Keyboards, Vocals
Rex Brown – Bass
Sean Kinney – Drums
Boggy Depot's opening track, "Dickeye", starts with some intense mechanical effects before breaking into a bright and steady, hard rock groove with melodic vocals throughout. This is followed by the hit song "Cut You In", which is built on a choppy, unplugged riff that repeats throughout the entirety of the song, varying only in its level of intensity and with some cool sonic elements thrown in here and there. The song's lyrics are directed at a subject who rides along during the good times but quickly bails when the situation sours.
"My Song" is the closest thus far to an Alice in Chains tune with philosophical lyrics sung to a cool, moody and grungy vibe that eventually elevates to a sonic crescendo. This was the second single from the album and it reached the Top 10 of the Mainstream Rock Tracks chart. "Settling Down" takes a different turn from previous songs, built on Cntrell's piano and fretless bass by John Norwood Fisher, while still having an overall haunting feel and featuring a fine extended bluesy guitar lead in the song's heart. "Breaks My Back" was another mellow and methodical tune with some dark beauty but also unfortunately treated vocals that do get burdensome after a while.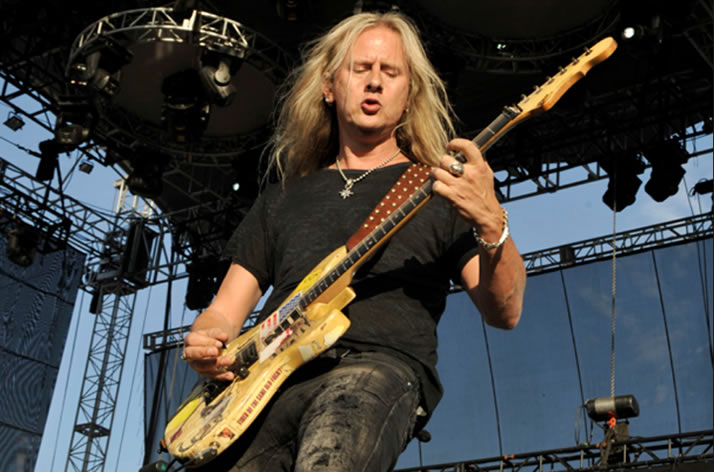 The remainder of the album features some lesser known songs that vary in degrees of quality. "Jesus Hands" is slow, sloshy, hypnotic grunge, with "Devil by His Side" and "Keep the Light On" more upbeat and melodic. "Satisfy". Originally introduced during the recording sessions for the 1995 Alice in Chains album, "Hurt a Long Time" was written about the suicide of Cantrell's cousin. "Between" incorporates piano, organ, and country elements with sparkling electric leads, while the closer "Cold Piece" uses of horns and saxophone by Angelo Moore and features a guest appearance by Primus bassist Les Claypool.
Boggy Depot reached the Top 40 in the US and Canada and, after selling over 40,000 copies in its first week, stayed on the album charts for 14 weeks. More importantly, the album filled a void left by Alice in Chains during the group's extended hiatus which stretched into the new century.
~

Part of Classic Rock Review's celebration of 1998 albums.