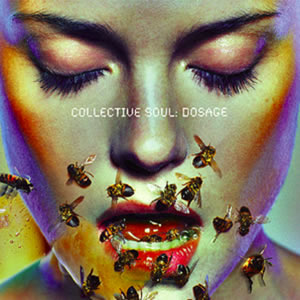 Collective Soul finished their nineties output by making a return to the mid nineties sound that brought their greatest success. In early 1999, the group released their fourth album, Dosage, with both a step back towards familiar styles and some addition of slight sophistication in the song composition and arrangement. The results of this strategy were somewhat mixed as the album was not quite as successful commercially as past releases, but it did pose as a bit of a comeback critically.
Collective Soul was formed after the production of a high quality demo by guitarist/vocalist Ed Roland made some serious waves, eventually becoming the group's 1993 debut, Hints, Allegations and Things Left Unsaid. Collective Soul's self-titled sophomore record became their pinnacle of success, spawning several radio hits and spending over a year on the album charts. However, 1997's Disciplined Breakdown, which followed a split with management and some legal wranglings, fared significantly lower critically and commercially.
Roland produced Dosage and derived the title from a common catchphrase the group used to describe burnout from touring. The album was meticulously recorded in Atlanta and Miami over a six-month period in 1998 and was the first to feature keyboardist and orchestra arranger Anthony Resta, who played a significant role in forging this record's sound.

Dosage

by

Collective Soul
Released: February 9, 1999 (Atlantic)
Produced by: Ed Roland
Recorded: Tree Studios, Atlanta & Criteria Studios, Miami, 1998
Track Listing
Primary Musicians
Tremble for My Beloved
Heavy
No More, No Less
Needs
Slow
Dandy Life
Run
Generate
Compliment
Not the One
Crown
Ed Roland – Lead Vocals, Guitars, Keyboards
Ross Childress – Guitars, Vocals
Dean Roland – Guitars
Anthony J. Resta – Keyboards
Will Turpin – Bass, Vocals
Shane Evans – Drums, Percussion
The album's opening track, "Tremble for My Beloved", was also one of the first songs written for the album. Ironically, this would take nearly a decade to find widespread fame after it was featured in the 2008 film Twilight. "Heavy" was a more immediate hit, as rose to the top of the Mainstream Rock Tracks for nearly four months in 1999. With a theme about outside pressure, "Heavy" features a catchy guitar riff and fine lead by Ross Childress. The intro to "No More, No Less" is driven by electronic percussive effects along with fine bass riff by Will Turpin, while "Needs" starts with finger picked acoustic and strings and picks up intensity from there.
"Slow" was co-written by Ed's brother and band guitarist Dean Roland, featuring a wild main riff with barked out vocals during the verses, making this tune very catchy and entertaining overall. Conversely, "Dandy Life" was penned by Childress, who also takes over lead vocals on this sticky-sweet dance-styled pop tune. The hit track "Run" follows, featuring steady acoustic strumming guided by piano leads and a strong but short guitar lead.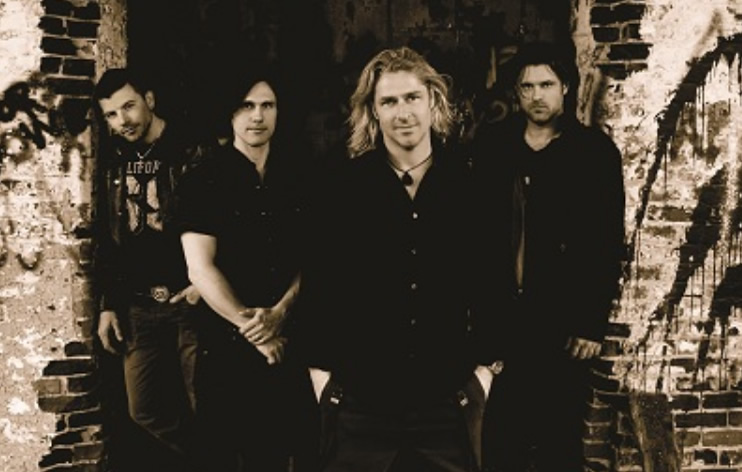 As the album winds down there are a few more interesting moments. The synth-driven track "Generate" features an odd-time percussive effect and a very mechanical vibe throughout, making this unique on the album and one of the better tracks on it's latter half. "Compliment" starts with cool synth arpeggio before breaking into a standard moderate rocker, much the same as "Not the One", a ballad driven by the steady beat of drummer Shane Evans. "Crown" is the last official track as a slow and methodical acoustic ballad with plenty of electronic décor and a fine guitar lead. After this fades and about a minute of silence, the "hidden" track "She Said" kicks in as a quality song with nice, alternating use of synths in chorus.
Dosage peaked at near the Top 20 on the Billboard albums chart, making it a moderate overall hit for Collective Soul. This album would find temporary new life in 2012 when the group performed the album in its entirety during their "Dosage" tour.
~

Part of Classic Rock Review's celebration of 1999 albums.