This album review is provided by Merry Mercurial, a writer of fiction, essays, reviews, and the "highly subjective" music blog.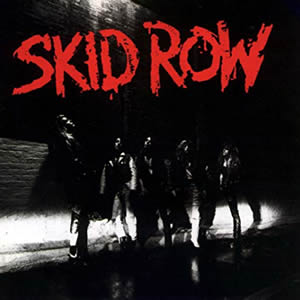 Every bit as fun as candy cigarettes, if not as addictive as the nicotine-laced real deals, Skid Row released their self-titled debut album on January 24, 1989. From the beginning, the biggest criticism leveled against the band was the extent to which they blended in with the big-hair, big-chants, "Big Guns" era of metal at the turn of the '90s. They weren't here to reinvent pop-metal. They didn't offer some special recipe inimitable by the likes of Bon Jovi or Guns 'n' Roses. Rock purists who considered the genre transgressive, or at least inventive, by nature weren't forgiving to Skid Row—to many, the band was a formula filler.
The feathery blond hair that shimmied perfectly under stage lighting to the radio-friendly thump of "Shake, shake—shake it like a rattlesnake."
The leather.
The decade-appropriate guitar distortion and solos.
The earnest, angsty, but ultimately good-guy anthems from the POV of, well, youth gone wild. Their very song titles seemed borrowed from a manual called Getting by in Glam Metal.;i>
If there's one reason Skid Row broke free of the pack, it was a tall, Bahamian-born, Canadian-raised singer-songwriter named Sebastian. As lead vocalist of the band starting in '87, Sebastian Bach knew how to accentuate simple phrases (like the "Hey, man!" of "Youth Gone Wild") in a way that hinted at history and place—this wasn't someone who'd scrubbed his voice clean for mass appeal; this guy was from somewhere. And this was a guy who went for it, full tilt, with everything he sang.

Skid Row

by

Skid Row
Released: January 24, 1989 (Atlantic)
Produced by: Michael Wagener
Recorded: Royal Recorders in Lake Geneva, Wisconsin, 1988
Track Listing
Group Musicians
Big Guns
Sweet Little Sister
Can't Stand The Heartache
Piece Of Me
18 And Life
Rattlesnake Shake
Youth Gone Wild
Here I Am
Makin' A Mess
I Remember You
Midnight/Tornado
Sebastian Bach – Lead Vocals
Scotti Hill – Guitars, Vocals
Dave Sabo – Guitars, Vocals
Rachel Bolan – Bass, Vocals
Rob Affuso – Drums, Percussion


Though never released as a single, "Here I Am" may offer one of the best examples of Sebastian Bach's stylistic range, and of Skid Row's potential. Musically, the song doesn't exactly break down barriers of rhythm and arrangement—but it sure is fun. Hinged on aggressive guitars that screech occasionally toward dog-whistle heights, the music doesn't bother ebbing or tapering; it stays loud and proud until inter-track silence falls.
As for Sebastian? He growls and he throws out low-tone vocal punches. On choruses, he aims for the back-most benches of the stadium bleachers. The way he trills about "her German cigarettes" exemplifies the happy medium between drama and shtick, as does the jump-roping beat of his ensuing "no-no-no." True, this vocal quirk may not be such a different beast from Axl Rose bringing the world to its "shun n-n-n-n-n-n-n-n knees" in GNR's "Welcome to the Jungle" from their '87 album Appetite for Destruction. But Sebastian doesn't just master the sexy/slapstick stutter or just theatrically accentuate his rs. Or just slingshot from low-lows to seraphic-highs. He packages the full suite in a way that feels effortless. His voice, in fact, can create the impression of a feline when catnip's being tossed around the room—free, fast, moody, everywhere at once.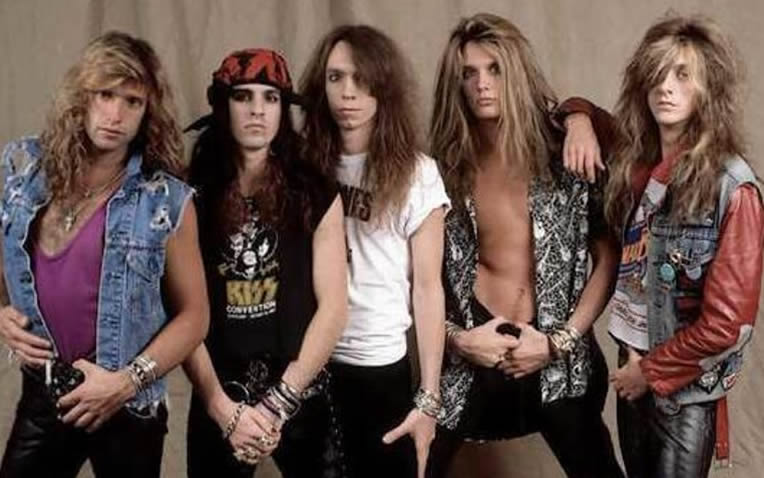 Also comprised, at the time, of bassist Rachel Bolan, guitarists Scotti Hill and Dave Sabo, and drummer Rob Affuso, Skid Row recorded their first album in Geneva, Wisconsin. Under the banner of Atlantic Records, they worked with producer Michael Wagener, also notable for his work with Mötley Crüe, Poison, and Megadeth. The auspicious debut would reach number six on the Billboard 200 and earn 5× platinum certification by the RIAA. Of the album's four singles, "18 and Life" became the band's most popular, reaching number 4 on the US Billboard Hot 100.
After a nine-year run, Sebastian Bach parted ways with Skid Row in 1996. That he went on to perform in Jekyll & Hyde on Broadway along with The Rocky Picture Horror Show — and that, to fresh generation of fans, he will forever be Gil from the band Hep Alien on Gilmore Girls — should come as no surprise. The same theatrical acumen that helped him elevate Skid Row from the midlist made (and make) him an all-around great performer. Skid Row is still together today, now with Rob Hammersmith on drums and ZP Theart leading the vocals. Check out their latest music, outrageous fonts, and tour schedule on thier official website.
~

Part of Classic Rock Review's celebration of 1989 albums.