Buy Amazing Grace
Buy Up There Down Here
In the mid 1990s, The Badlees were a fast rising group, newly signed to major label Polydor and with a national selling album that spawned a couple of mainstream hits. There was great anticipation for a follow-up by this Pennsylvania based folk rock band and recording for Up There, Down Here, anticipated for release in late 1997, was completed on time. However, some corporate entanglement brought on by rapid changes in the traditional music industry caused several delays in releasing the album until, ultimately, the group made a brash decision to put the music itself ahead of the label concerns. In early 1999, the Badlees independently produced and released a wholly separate album, Amazing Grace, which caused Polydor to immediately sever ties with the group. A few months later, the group signed with Ark 21 Records and finally released Up There, Down Here, meaning the space between the group's fourth and fifth albums was just four months while it had been over four years between their third and fourth LPs.
That third album, 1995's River Songs was originally released independently but then re-released internationally following the group's record deal. The group toured relentlessly in support of the album, opening up for several major acts through 1995 and 1996. The following year, the group turned their attention to writing and recording material for their next album, a second national release on Polydor that was originally slated for late 1997 but soon pushed moved back to a planned February 1998 release. Recording took place at Bearsville Recording Studio near Woodstock, New York with producer Joe Alexander for the album that would ultimately be titled Up There, Down Here. Guitarist Bret Alexander and bassist Paul Smith added some overdubs and did some mixing at Alexander's home studio in Pennsylvania in time for the anticipated February release. However, the date of album release got pushed back three more times, the final time to "date uncertain". Still under contract and restricted in the actions they could take to further their career, the group requested and received permission to release a 5-song "unplugged" EP called The Day's Parade in July 1998.
The quickly recorded and unplanned release of the EP was confusing to the Badlees fans and critics alike, who were expecting a new full length production and didn't know about the corporate wrangling going on behind the scenes. The band was confused as well, as an already-bought-and-paid for high-end production remained on the shelf through late 1998 and into 1999. After several inquiries were ignored by the label, they decided to simply start from scratch with a new full-length album independently produced without consent or input from the label.
Amazing Grace
Up There, Down Here
Released: April 2, 1999 (Rite-Off)
Produced by: Bret Alexander
Recorded: Bret Alexander's Studio, Wapwallopen, PA, Early 1999
Released: August 24, 1999
Produced by: Joe Alexander & The Badlees
Recorded: Bearsville Recording Studio, Bearsville, NY, 1997
I'm Not Here Anymore
Long Goodnight
Poison Ivy
Ain't No Man
Amazing Grace to You
Beyond These Walls
Time Turns Around
Appalachian Scream
A Fever
Gone
In a Minor Way"
Don't Let Me Hide
Luther's Window
Thinking in Ways
Which One of You
Little Hell
34 Winters
Middle of the Busiest Road
Cellarbird & Zither
Running Up That Hill
Love All
Silly Little Man
The Second Coming of Chris
A Little Faith
Group Musicians (Both Albums)
Pete Palladino – Vocals, Harmonica
Bret Alexander – Guitars, Mandolin, Dobro, Dulcimer, Banjo, Vocals
Jeff Feltenberger – Guitars, Vocals
Paul Smith – Bass, Keyboards, Vocals
Ron Simasek – Drums, Percussion
Amazing Grace was recorded, mixed, mastered, and pressed in just two months at Alexander's home studio and it features the most diverse array of songwriting and styles of any Badlees' album. It also features lead vocals by four of the five group members, a strong departure from all previous material where vocalist Pete Palladino sang lead on nearly all previous songs.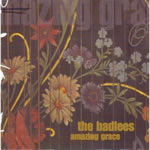 Palladino does provide vocals on the sad and melancholy opener, "I'm Not Here Anymore", where Alexander accents the mood with a whiny guitar and subtle piano riff. "Long Goodnight" is one of two songs on the album written by Smith. This fast-paced, upbeat, catchy rocker, would soon become a crowd favorite at shows and got some regional airplay. Smith's other contribution is the soulful "Ain't No Man", featuring creative drums and percussion by Ron Simasek and lead vocals by the bassist himself.
The catchy "Poison Ivy" is the first of several showcases by Alexander. Led by a banjo riff, the music moves briskly while the harsh words speak of dealing with a toxic personality. The title track "Amazing Grace to You" is the most inventive and rewarding track on the album with wild, spoken word verses accompanied by wild and unruly guitars, a Hammond organ by guest Robert Scott Richardson and a tense 5/4 time signature by Simasek which breaks free for Alexander's desperate wailing during the choruses.
The rest of Amazing Grace features a diverse array of short songs. "Beyond These Walls" is a classic Badlees pop rocker, while "Time Turns Around" is a distinct jazzy ballad led by Alexander's crooning vocals. Guitarist Jeff Feltenberger composed and took lead vocals on the blue-grass tinged "Appalachian Scream", followed by the subtle beauty of "A Fever", co-written by Palladino and long time band collaborator Mike Naydock. The album wraps with two more Alexander-led tunes, the slightly psychedelic ballad "Gone" and the Tom-Petty-esque rocker "In a Minor Way".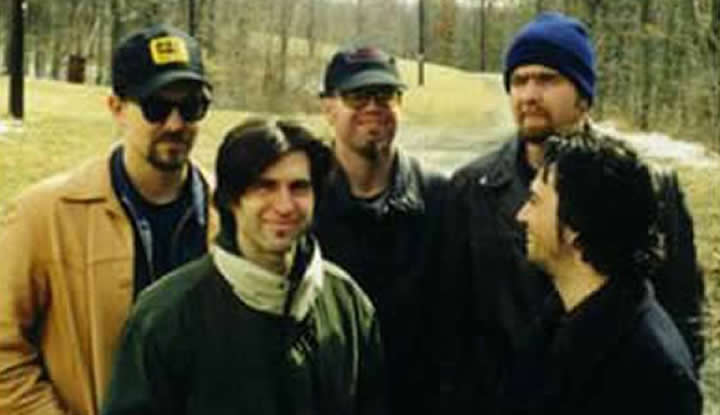 Amazing Grace was released on the band's independent Rite-Off label on April 2, 1999 and the Badlees were dropped from Polydor on that very day. Alexander referred to this as the Badlees "White Album" because of its eclectic styles and diversity of voices. At the time, it was assumed that the recordings for Up There, Down Here were casualties of the move. However, some other personnel from Polydor were now at a new label called Ark 21, owned by Miles Copeland, who had previously co-founded I.R.S. Records and by May 1999 a deal was in place for the Badlees and their nearly two-year old record, with the provision that they would stop any promotion of their recently-released Amazing Grace album.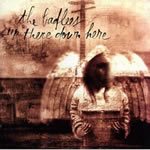 The opening track on Up There, Down Here, "Don't Let Me Hide" is the highest quality and most well-known song on the album, with a profound lyric, subtle, moody guitars and excellent high harmonies that complement the strong lead vocals of Palladino. "Luther's Window" follows with interesting musical changes and lyrics about examining different perspectives;
Turn your back to the sun, you see only shadows, look beneath the stars and you see only night…"
The beautifully atmospheric "Thinking in Ways" features fine orchestration, precise yet intricate drumming by Simasek and subject matter which may refer to a prepaid funeral? This followed by a trio of catchy, pop-oriented tunes, "Which One of You", "Little Hell" and "Middle of the Busiest Road". Feltenberger's "34 Winters" is another beautiful but melancholy song with Jeff providing some fantastic vocal trade-offs between himself and Palladino. After Alexander's interesting but odd instrumental "Cellarbird & Zither" comes the darkly inspirational "Running Up That Hill" and the catchy "Love All". The album concludes with three interesting tracks, the Beatle-influenced "Silly Little Man" with great drums and guitars, the mechanical and quirky "The Second Coming of Chris", and stripped-down acoustic ballad, "A Little Faith", a nice break on this otherwise richly produced album.
With the album that the band had prepared for and worked on for nearly half a decade finally released in August 1999, the Badlees were once again disappointed when Ark 21 was unable to help promote the record nationally. The label soon declared bankruptcy and the group returned to their roots as an independent band as they continued off and on for the next decade and a half.
~

Part of Classic Rock Review's celebration of 1999 albums.