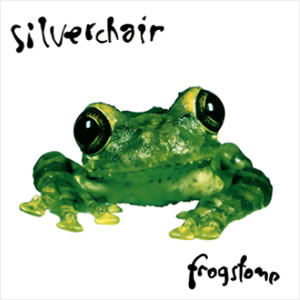 Australian grunge rockers Silverchair launched their recording career when all three members were still teenagers in 1995 with the debut album Frogstomp. The compositions and sound of this record continue the popular heavy sound of early nineties groups like Pearl Jam and Stone Temple Pilots while also forecasting some of the post-grunge sound that emerged later in the decade, a formula which worked well in giving the trio world wide notoriety following its release.
The group was formed under the name Innocent Criminals in Newcastle, New South Wales in 1992 by then-12-year-old classmates Daniel Johns (guitar, vocals) and Ben Gillies (drums). Bassist Chris Joannou later joined to round out the trio which won an Australian national competition for school-based bands in 1994. With this, the group recorded early demos of original tracks, with the song "Tomorrow" receiving national radio play. With an accompanying television appearance, the trio changed their name to Silverchair after a C.S. Lewis novel from The Chronicles of Narnia series. The group soon signed a three-album recording contract with Sony Music subsidiary Murmur Records and began recording their debut in late 1994.
Frogstomp was recorded in just nine sessions with producer Kevin Shirley. Much of the recordings were performed live in the studio to capture the group's live sound. The album was titled by Johns when he discovered an obscure song from the 1960s while exploring a record execs record collection.

Frogstomp

by

Silverchair
Released: March 27, 1995 (Epic)
Produced by: Kevin Shirley
Recorded: Festival Studios, Pyrmont, Australia December 1994–January 1995
Album Tracks
Group Musicians
Israel's Son
Tomorrow
Faultline
Pure Massacre
Shade
Leave Me Out
Suicidal Dream
Madman
Undecided
Cicada
Findaway
Daniel Johns – Lead Vocals, Guitars
Chris Joannou – Bass
Ben Gillies – Drums

Most of the tracks on Frogstomp were written by Johns and Gillies, with some credited individually, starting with Johns' opener "Israel's Son". This track was built mostly on a repeating guitar and distorted bass riff.  The song only slightly changes direction in coda as it works its way into a closing frenzy. The indelible 'hit' track "Tomorrow" follows as a moderately paced anthem that finds a melodic intersection somewhere between Alice in Chains and Creed. The authentic rawness of this track is the real charm that propelled this track (and ultimately the teenage band) to radio stations worldwide.
"Faultline" instantly launches in a full pace and pretty much stays there until breaking into a series of short bridges near the end and the closing riff is completely different from  the beginning. "Pure Massacre", with its mesmerizing, rotating riff that drives this vibe, is one of the more rewarding songs sonically on the early part of the album. This became the second single from Silverchair's debut record and it was later performed by the group on Saturday Night Live. "Shade" follows as strummed acoustic/clean electric ballad with Johns providing a jazz guitar lead preceding the final chorus.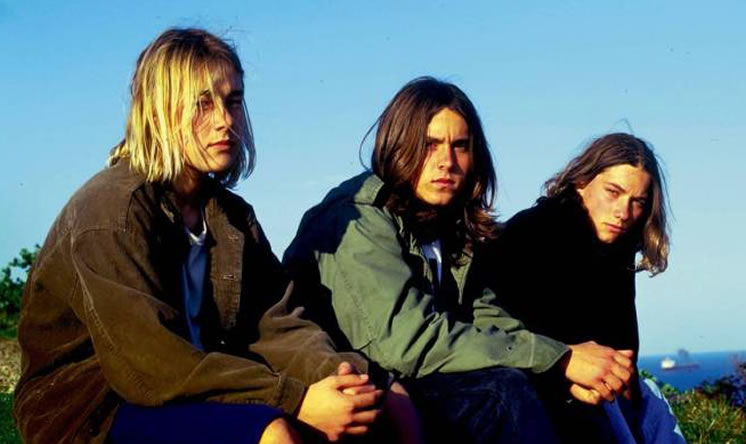 The second half of the album offers even less pretension and more raw, pure rock. "Leave Me Out" has a classic Black Sabbath feel, while the vibe swiftly returns to the mid 1990s with the off-timed riffing and shoe-gaze vocals of "Suicidal Dreams". "Madman" is a short instrumental with frantic riffing and potent drumming by Gillies as "Undecided" features a very effective use of a two-chord riff, led by the buzz bass intro of Joannou. The rhythmic track "Cicada" offers some interesting melody and movement, leading to the closing "Findaway", a frantic, punk-laden anthem which wraps things up in a strong way.
Frogstomp topped the album charts in Australia while reaching the Top 10 on the American charts. It has since been certified double platinum in sales, which saw a resurgence in 2015 when a remastered 20th anniversary edition of the album was released.
~

Part of Classic Rock Review's celebration of 1995 albums.