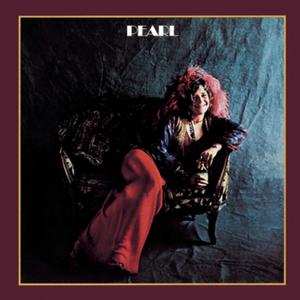 Pearl was the final, posthumous album in the brief but explosive career of Janis Joplin. She died before the album's completion on October 4, 1970, at just 27, done in by an overdose of heroin. Janis lived hard and died young.
An awkward girl from Beaumont, Texas, she would make her mark in a time and place that must have seemed like another universe – San Francisco in the late 1960s. She was fearless in the sense that she never let the shallow opinions of her adolescent peers define her and she found her place making her mark in unapologetic, unyielding fashion.
But this radical transformation ultimately came at a tragic price, as chemical dependency grabbed hold of her and refused to let go. It's not that she didn't try to escape this fate, even going so far as to move back to Beaumont and adopt the fashionable bee-hive hairdo of the day. But in the end, she just couldn't stay away from the scene, the lifestyle, the drugs, and the music.
"You can go all around the world trying to do something with your life, but you only got to do one thing well…"
Janis's style was rough, raw, and completely genuine. She didn't have an image manufactured by a team of publicists, and would not have done well in an American Idol-like situation. She lived in the moment with every note she sang, deeply entrenched in the emotions that effervesced from every strained vocal.


Pearl

by

Janis Joplin
Released: January 11, 1971 (Columbia)
Produced by: Paul A. Rothchild
Recorded: Los Angeles between September 5 and October 1, 1971
Side One
Side Two
Move Over
Cry Baby
A Woman Left Lonely
Half Moon
Buried Alive in the Blues
My Baby
Me and Bobby McGee
Mercedes Benz
Trust Me
Get It While You Can
Primary Musicians
Janis Joplin – Vocals
John Till – Electric Guitar
Bobby Womack – Acoustic Guitar
Ken Pearson – Organ
Richard Bell – Piano
Brad Campbell – Bass
Clark Pierson – Drums, Vocals
Pearl has a more polished and accessible sound than anything Joplin had done earlier with Big Brother & the Holding Company or The Kozmic Blues Band, the original bands she worked with in San Francisco with limited success on the national and international scene.
The sound of the album was due in large part to the expertise of Paul A. Rothchild, who had shaped the sound of The Doors as their long time producer. Further, The Full Tilt Boogie, a profession group of backing musicians, shaped the sound that was the canvas for Janis' dynamic vocals. Joplin had previously met and worked with the band over the summer of 1970, when they were on board the famous Festival Express, a train filled with performing and partying musicians that rode across Canada.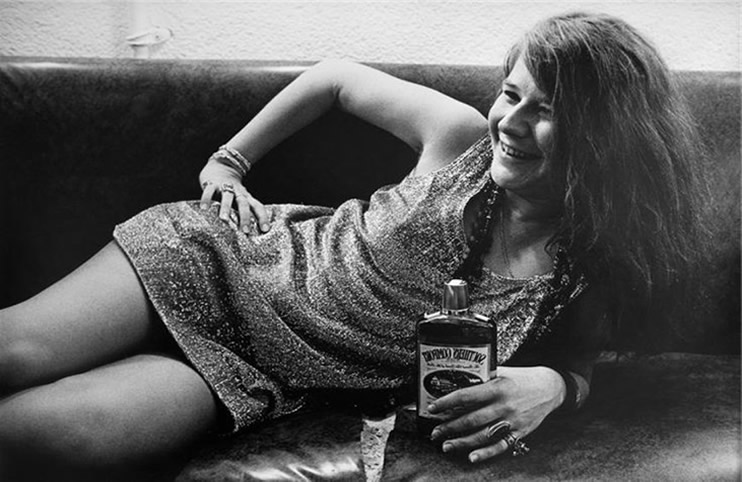 Aside from the Kris Kristofferson penned hit "Me and Bobby McGee", there is really nothing special about the selections on this album. But, they are entertaining enough to make Pearl the crown jewel in the catalog of this rare talent. Most of the songs are standard rock and blues with a bit of country influence here and there. This is immediately apparent on the first two tracks, "Move Over", which Joplin wrote herself, and the quasi-famous "Cry baby". But there are also a few oddities on the album, like the a capella "Mercedes Benz" and the purely instrumental "Buried Alive in the Blues", which was included despite the fact that Janis died before recording the vocals.
"I'd trade all my tomorrow's for one single yesterday…"
Kristofferson had just introduced his song to Joplin just a few weeks before her death, and wasn't even aware that she had actually recorded it until afterwards. Ironically, it would be her biggest hit and most famous song, true fame that she wasn't able to experience during the shooting star trajectory of her life.
~

Part of Classic Rock Review's celebration of 1971 albums.