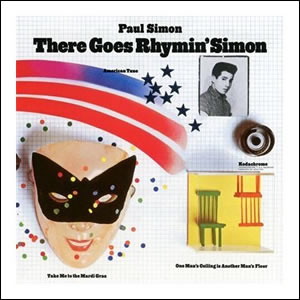 For his second post-Garfunkel effort, Paul Simon found a nice sonic balance with There Goes Rhymin' Simon. This album is bookmarked by two of his top pop hits with a sandwich of soft-rock songs in between, covering such diverse styles as R&B, gospel, reggae, folk, and jazz. The album was both a commercial and critical success and firmly established Simon as a top-notch solo artist. After the deep, introspective, and often depressing tone of Simon's 1972 debut album, this sophomore effort takes a decidedly positive approach with optimistic songs about faith, romance, family, and commitment, making it both enjoyable and uplifting.
For this album, the native New Yorker went south. Most of the album was recorded between Jackson, Mississippi and the famous Muscle Shoals Sound Studio in Alabama, with Simon employing the prolific "Muscle Shoals Rhythm Section" on several of the tracks. The compositions by Simon are contemporary narratives (something he would establish as his signature) yet there is enough variety that these songs were ripe pickings for other artists.
Simon co-produced the album with the legendary Phil Ramone, who was near the beginning of his brilliant career. Also helping out with production duties were former Yardbirds bassist Paul Samwell-Smith, Simon and Garfunkel producer Roy Halee, and the Muscle Shoals Rhythm Section.

There Goes Rhymin' Simon

by

Paul Simon
Released: May 5, 1973 (Warner)
Produced by: Paul Simon and Phil Ramone
Recorded: Muscle Shoals Studios, Alabama, & Malaco Studios, Jackson, MS, 1972
Side One
Side Two
Kodachrome
Tenderness
Take Me to the Mardi Gras
Something So Right
One Man's Ceiling is Another Man's Floor
American Song
Learn How to Fall
Was a Sunny Day
St. Judy's Comet
Loves Me Like a Rock
Primary Musicians
Paul Simon – Lead Vocals, Guitars
Pete Carr – Guitars
Barry Beckett – Piano, Keyboards
David Hood – Bass
Roger Hawkins – Drums, Percussion
"Kodachrome" plays like a commercial thematically, but is absolutely masterful sonically. The song is named after a Kodak product, causing it to be banned by the BBC because that name is trademarked. However the song was a major hit in the United States, peaking at #2. The image of color photography is a metaphor for imaginative vitality, setting the positive theme for the album. The song's original working title was "Going Home" but Simon thought that title was too conventional. "Tenderness" follows as a totally retro ballad that is really the only throwaway on the album, once you get past the brief curiosity of a late-Fifties-styled doo-wop ballad.
"Take Me to the Mardi Gras" starts as an acoustic ballad with interesting deadened electric notes before ending with some legitimate Dixieland instrumentation. Reverend Claude Jeter contributed unique falsetto vocals to the mix. "Something So Right" contains a nice potpourri of instruments including an electric and acoustic piano, and a bass and double bass. These all provide the surface for Simon's signature acoustic guitar and melodic vocals on this early classic. "One Man's Ceiling is Another Man's Floor" is a showcase for Barry Beckett, whose unique piano run bookends the song, an otherwise upbeat rocker with great background vocals.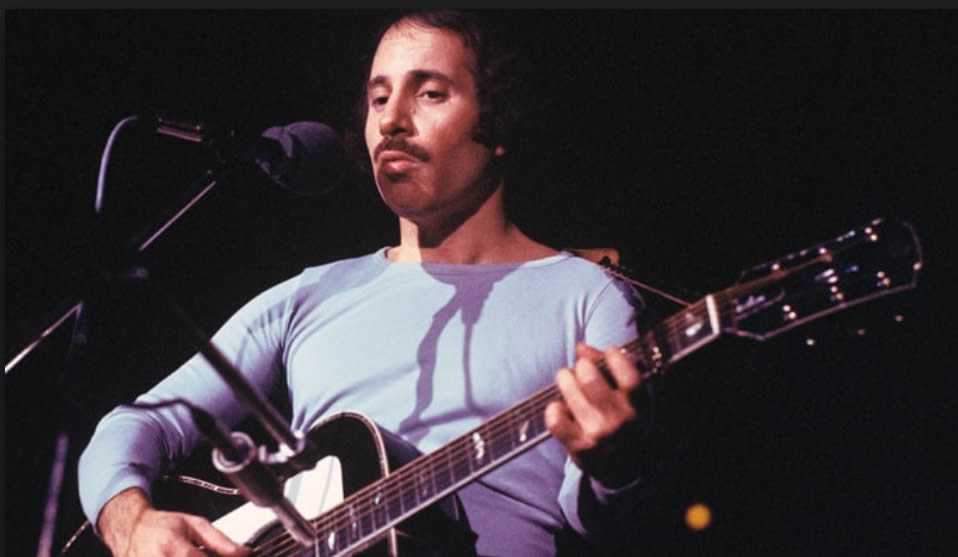 The second side begins with "American Tune", which is right out of the Simon & Garfunkel playbook. It is a folk-based motif on on the American experience with references to struggle, weariness, and hard work. The song was released as a single but failed to make any ripples on the charts. "Was a Sunny Day" is a hybrid of folk and reggae with a bouncy, McCartney-esque bass line by David Hood. "Learn How to Fall" is an upbeat acoustic jazz tune with some great instrumental sections packed into its brief two minutes and 44 seconds.
"St. Judy's Comet" is the best song on the album, a lullaby of pure musical beauty. Beckett's electric piano and vibraphone along with subtle electric guitar overtones by Pete Carr, accent the perfect, calm melody and hypnotizing acoustic riff by Simon. The album concludes with "Loves Me Like a Rock", a pop song with heavy Gospel influence, especially with the background vocals of The Dixie Hummingbirds. This was the second song on the album to peak at #2 and remains one of Simon's most famous songs.
There Goes Rhymin' Simon proved to be a bigger hit than its predecessor (ironically peaking at #2 on the album charts and gave Paul Simon the latitude to continue his mix of pop and experimentation with future albums.
~

Part of Classic Rock Review's celebration of 1973 albums.