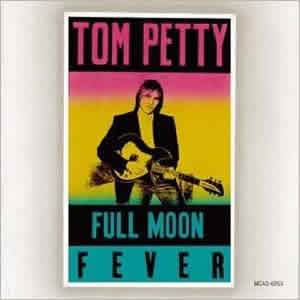 This week marked the 25th anniversary of Full Moon Fever, which is listed the first official "solo" album by Tom Petty. However, the circumstances surrounding the production of this album are far too unique to really classify it as solo, especially when you consider the large contributions by members from both of Petty's (then) current groups – The Heartbreakers and The Traveling Wilburys. From that latter group came Jeff Lynne, who co-wrote and co-produced the album, which became Petty's greatest critical and commercial success of his career, spawning seven radio singles which kept material from the album on the airwaves for years to come. More impressively, the material from this album has stood the test of time.  This was the major deciding factor in our naming Full Moon Fever as Classic Rock Review's Album of the Year for 1989.
While Tom Petty and the Heartbreakers had found top-level fame in the early 1980s, they began to stagnate a bit by the middle part of the decade. Their 1987 release Let Me Up (I've Had Enough) had crept towards the metallic eighties pop style, deviating from the Southern-flavored roots pop/rock which had forged the band's earlier sound. Early in 1988, Petty decided to record a solo album in the vein of what Bruce Springsteen and Phil Collins were doing outside of their respective groups. Petty brought in Lynne as a collaborator, but soon after they got started on this album, they were asked by George Harrison to help him record some B-side material for singles from his most recent album, Cloud Nine. This simple goal soon ballooned into the forming of the "super-group" Traveling Wilburys, to which Petty and Lynne dedicated much of the remainder of that year in producing the fantastic album, Volume One (which also happened to be our Album of the Year, from 1988). The experience of working with this group of legendary musicians had a profound effect on the direction of Petty's solo album once work on that resumed.
The third producer and major contributor to Full Moon Fever was Mike Campbell, Petty's guitarist from the Heartbreakers. Although Petty's decision to do a solo album outside of the Heartbreakers was not received very well by the group members, all but one contributed in some way to this album. The recording process was reportedly laid back and low-key, with Petty finding contributing roles for many musician friends that stopped by Campbell's garage studio where much of the recording took place. Like many great albums, there were some recorded tracks which did not make the final cut. These included the single b-sides "Down the Line" and "Don't Treat Me Like A Stranger", "Waiting for Tonight" featuring the female group The Bangles, and "Indiana Girl", an early version of "Mary Jane's Last Dance", which became a hit five years later.

Full Moon Fever

by

Tom Petty
Released: April 24, 1989 (MCA)
Produced by: Jeff Lynne, Tom Petty, ↦ Mike Campbell
Recorded: Various Studios, Los Angeles, 1988-1989
Track Listing
Primary Musicians
Free Fallin'
I Won't Back Down
Love Is a Long Road
A Face in the Crowd
Runnin' Down a Dream
I'll Feel a Whole Lot Better
Yer So Bad
Depending On You
The Apartment Song
Alright for Now
A Mind with a Heart of Its Own
Zombie Zoo
Tom Petty – Lead Vocals, Guitars, Keyboards
Mike Campbell – Guitars, Mandolin, Keyboards
Jeff Lynne – Bass, Guitars, Keyboards, Vocals
Phil Jones – Drums, Percussion


The album commences with "Free Fallin'", which would ultimately become the most popular song associated with Petty. With beautifully blended acoustic guitars and wistful, sarcastic lyrics. Using vivid scenery from California's San Fernando Valley, Petty speaks of breaking free from a past love, but is freely falling a good thing or not? Although the song never leaves the core chord structure, there is much variety to vocal inflections and various guitar riff variations and arrangements.
Not far behind in popularity is "I Won't Back Down", a simple song about things worth fighting for with a syncopated bass line, vibrant guitar licks and good harmonies on the chorus. Harrison joins in along with Howie Epstein, making the lineup simultaneously three-fifths Wilburys and three-fifths Heartbreakers on the recording. The first single released from Full Moon Fever, the song reached the Top 20 on the charts. Co-written by Campbell, "Love Is a Long Road" employs classic Heartbreakers' style rock and roll. With driving guitars backed with hard driving drum and bass and sharp production, the song continues the theme of salvation through fighting for things worthwhile.
After the calm and steady Americana of "A Face in the Crowd", a song of anonymity with little variation, the album reaches its dynamic climax with "Runnin' Down a Dream". Frenzied rock compared to the rest of this album, this riff-driven tune sounds like a relentless car chase with some outstanding guitar solos and a signature reference to Del Shannon. The song reached the top of the Billboard Album Rock Tracks and has since found a residency on classic rock stations. Following "Running Down a Dream" on CD versions, Petty gives a tongue-in-cheek monologue about the marking of the end of the first side of the LP.
While not as punchy and driven as the original "Side 1", the songs on the second side shift towards more personal themes. The cover "I'll Feel a Whole Lot Better" is a nod to one of Petty's favorite bands, The Byrds, with doubled vocals and twangy guitars, its nothing new or different from the original, but it does introduce younger Petty fans to one of his influences. The Wilburys sound returns with "Yer So Bad", an upbeat acoustic folk tune with layered guitars, harmonized vocals, some sarcastically cute lyrics and a catchy chorus. "Depending On You" is a bit Beatlesque, with its toe tapping beat and a chorus that sticks in your head, while "The Apartment Song" is a throwaway,  but fun with an interesting 'interlude'.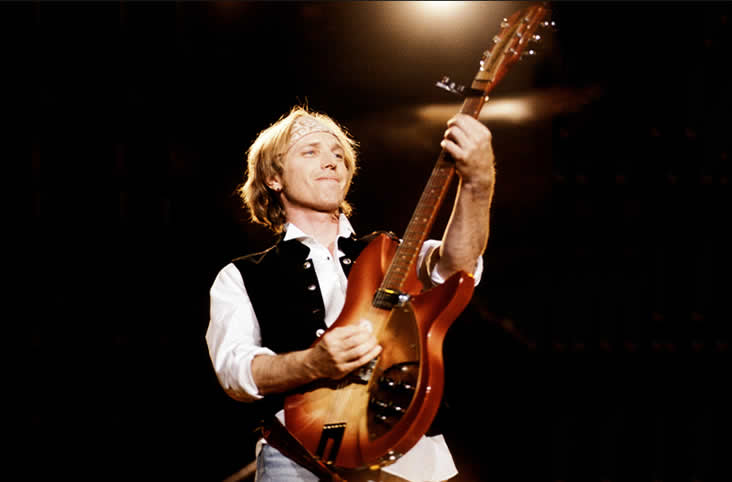 "Alright for Now" may be the best forgotten gem on the album, as a short and sweet lullaby performed on acoustic. The song shows the true range of compositions Petty and Lynne utilized on this album. "A Mind With a Heart of It's Own" is another highlight of side two, with a jangly Bo Diddley beat and an overall retro feel to the production and vocals. The lyrics on this song are glimpses of memories and connections tangentially strung together. The closer ,"Zombie Zoo" ,may be considered Tom Petty's "Monster Mash". Set in a nightclub with an overall theme of substance vs. style, with modern sock-hop rock, penny whistle organ, and rich sound and vocal arrangements. The late Roy Orbison even joined in on backing vocals on this song.  This is the closest the production comes to having an ELO-type vibe, showing Lynn's great restraint at refraining from past production practices.
Full Moon Fever peaked in the Top Ten on both sides af the Atlantic and has gone well past 5× platinum on both continents. The following year, Petty returned to the Wilburys, releasing their second album oddly titled ,a href="/1990-traveling-wilburys-vol-3/">Volume 3 (leaving many to call this album "Traveling wilburys, Volume 2"). In 1991, Petty reunited with the Heartbreakers and found renewed success with Into the Great Wide Open, as Petty's success cascaded well into the next decade.
~

Part of Classic Rock Review's celebration of 1989 albums and our Album of the Year.