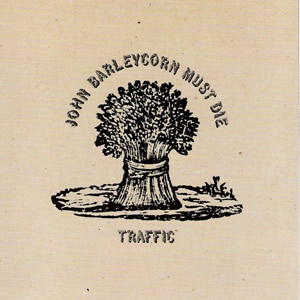 Traffic returned from a short hiatus with the 1970 album John Barleycorn Must Die. Reformed as a trio, the group built this album mainly on extended, jazz-infused jams which was musically a bit of a departure from the pop-oriented approach to the music of their first three albums in the late 1960s. The album actually started as a solo project for keyboardist and vocalist Steve Winwood but soon morphed into traffic's fourth overall album when Winwood enlisted a couple of former bandmates for this project.
Winwood had joined traffic as a teenager in 1967. Led by songwriter and guitarist Dave Mason, the quartet also included drummer Jim Capaldi and woodwinds player Chris Wood.After the release of a few hit singles, Traffic released their debut album Mr. Fantasy late in 1967. The following year brought their eponymous second album and Mason's classic tune "Feelin' Alright". However, Mason departed from the group shortly after, leaving Winwood, Wood, and Capaldi as a trio for the recording of their partial studio / partial live album Last Exit. In early 1969, Winwood left Traffic without explanation, effectively dissolving the band at that time.
Following the initial incarnation of Traffic, Winwood went on to form the super-group Blind Faith, which lasted less than a year and recorded a single album. Under a contract which required another album, Winwood began recording as strictly as solo artist, playing all instruments. However, he soon wanted some familiar players and enlisted Capaldi on drums. This solo project officially morphed into a Traffic reunion when Wood was brought on board.

John Barleycorn Must Die

by

Traffic
Released: July 10, 1970 (Island)
Produced by: Chris Blackwell, Steve Winwood, & Guy Stevens
Recorded: Island Studios & Olympic Studios, London, February–April 1970
Side One
Side Two
Glad
Freedom Rider
Empty Pages
Stranger to Himself
John Barleycorn
Every Mother's Son
Group Musicians
Steve Winwood – Lead Vocals, Guitars, Keyboards, Bass, Percussion
Chris Wood – Saxophone, Flute, Keyboards
Jim Capaldi – Drums, Percussion
Everything gets started with "Glad", an instrumental which at first sounds like an aptly named celebration with Winwood's upbeat jazz piano riff. The middle jam section includes a free-form like approach, starting with a saxophone solo by Wood on top of great rhythms by Winwood and Capaldi. The long, slow outro contains a mesmerizing mix of piano, organ, and percussion, and slowly meanders towards a segue into "Freedom Rider". The album's first proper song subtly starts with a rocking piano and baritone saxophone phrase but employs a more upbeat and funky approach when the verse breaks in. Winwood may shine brighter on bass than keys, while Wood adds some sweeping flute passages and a potent lead on this track with poetic lyrics by Capaldi.
Side one concludes with the beat-driven rocker "Empty Pages", which has Wood moving over to Hammond organ and, while Capaldi co-wrote four of the six tracks on this album, he never shines brighter than on this one. His drumming excels from start to finish, while the optimistic lyrics speak of a "clean slate" in a new romantic life. Winwood adds his own highlight with a fine, extended electric piano lead on this track which was the sole single released from John Barleycorn Must Die.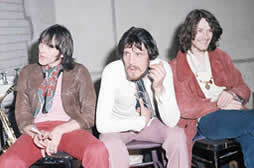 While no tracks on the original first side contain any guitars, each of the three songs on side two feature Winwood playing electric and/or acoustic guitar. In fact, the side opener "Stranger to Himself" features both, with an acoustic in the opening and main riff and an electric slightly within the verses and fully during the blistering lead section. The first song written for this album, it is close to being a full Winwood solo effort (he even plays drums), with only some backing vocals provided by Capaldi. "John Barleycorn" is a traditional, anti-whiskey, folk song which is primarily acoustic with slight further arrangements. Through its several verses, instrumentation is built every so subtly. The album concludes with "Every Mother's Son", another early track that features only Winwood and Capaldi. A fine droning lead guitar riff drives the slow intro, which most sounds like tunes from the Blind Faith album. The beat completely stops for two measures near the beginning of a Hammond organ lead, reflecting the loose production that is part of the overall charm of this album.
John Barleycorn Must Die peaked at number 5 on the album charts, Traffic's highest charting album ever in the US, and was only slightly less successful in the UK. Through the early 1970s, the band would expand and contract their lineup (including a short reunion with Mason), but these three core players would remain at the heart of this successful band.
~

Part of Classic Rock Review's celebration of 1970 albums.