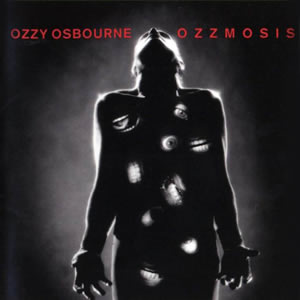 Ozzmosis is a solid rock album and, perhaps, the last best solo effort by Ozzy Osbourne. This seventh solo studio album was also sort of a comeback for the iconic rock vocalist, as he had announced his retirement from music following the release of No More Tears, his 1991 sixth album. This album is also notable as the only one to feature Osbourne's former Black Sabbath band mate, Geezer Butler, on bass, although Butler had frequently toured with Osbourne in the recent past.
Following the untimely death of guitarist Randy Rhoads in 1982, Osbourne struggled to maintain a consistent backing band. However, in the latter part of the decade Zakk Wylde would come closest to replacing Rhoads, with the recording 1988's No Rest for the Wicked and the very successful No More Tears, which went 4x platinum. Following this success, Osbourne proclaimed his next "retirement tour" would be called "No More Tours".
With his return in 1995, Osbourne originally started the recording project with producer Michael Wagener. However, after recording several songs, the record label requested a change in production style, so Wagener was replaced by Michael Beinhorn and four tracks were re-recorded. Recorded in Paris and New York, the sessions also spawned two songs, "Aimee" and "Living with the Enemy", which would not become part of the album until the 2002 remastered edition.

Ozzmosis

by

Ozzy Osbourne
Released: October 24, 1995 (Epic)
Produced by: Michael Beinhorn
Recorded: Guillaume Tell Studios, Paris, Bearsville Studios, Woodstock, NY, Right Track Recording & Electric Lady Studios, New York City, 1995
Album Tracks
Primary Musicians
Perry Mason
I Just Want You
Ghost Behind My Eyes
Thunder Underground
See You on the Other Side
Tomorrow
Denial
My Little Man
My Jekyll Doesn't Hide
Old LA Tonight
Ozzy Osbourne – Lead Vocals
Zakk Wylde – Guitars
Rick Wakeman – Piano, Keyboards
Geezer Butler – Bass
Dean Castronovo – Drums


The album and its opener, "Perry Mason", starts with dramatic, string-like textures by keyboardist Rick Wakeman, in setting up the rich vibe of the song. Osbourne provides a good hook with a cool backwards masking effect, which helped make this a hit record, reaching number three on the Mainstream Rock Songs chart in November 1995. "I Just Want You" follows as a romantic ballad, co-written by Jim Vallance. It starts with heavy synth strings accompanying especially dry and somber vocals by Osbourne. This track gets especially intense during the bridge and lead parts, with Wylde's tremolo effected guitar flying into the final verse which elevates into a higher key, keeping the ever-intense ride at maximum intensity for the duration of this fine track.
"Ghost Behind My Eyes" has an interesting riff with a twangy sound beneath heavy effects, all acting in contrast to Osbourne's chanting vocals, while "Thunder Underground" is the first real heavy metal track, built on the slow but strong rhythms by Butler and drummer Dean Castronovo. Co-written by Motorhead bassist Lemmy Kilmister, "See You on the Other Side" is the best overall song on the album. It starts with a thumping bass and drum rhythm which is soon complemented by Wylde's picked guitar riff through the intro and verse. The choruses have much more intensity to drive home the message with an overall classic rock feel throughout in the excellent production and measured performance. A fantastic lead guitar is followed by a climactic bridge where Osbourne's vocals soar above the interesting riff patterns, setting up the final verse/chorus sequence with great use of repetition through the elongated outro. The doomy and intense track with a dark metal feel, which at times goes a little overboard with the effects. However, this does have poetic lyrics;
Can I get a witness to take away the pain? Walking on the water, going nowhere fastest, feeling like I'm walking with no shoes on broken glass…"
"Denial" starts with long drum roll intro by Castronovo before Wylde's wild guitar riff directs the song into the verse and choruses, while "My Little Man" has a wild, sitar-influenced synth intro, which persists throughout. The latter song features Steve Vai on lead guitar, who was part of the group at the beginning of recording but soon dropped out. While entertaining, "My Jekyll Doesn't Hide" tries too hard to fit into the heavy grunge sound of the day and ultimately falls a bit short. But the album does recover nicely for its final track, "Old LA Tonight", which starts as a piano ballad but soon builds into a track which rises above its power ballad approach. The middle guitar lead-up along with bass is particularly interesting and helps to end the album on a high note.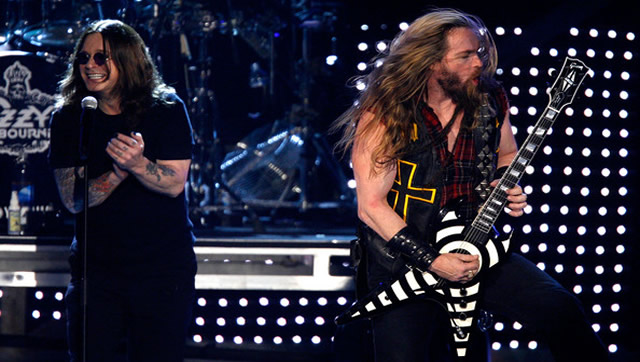 Ozzmosis reached the Top 5 on the American album charts and has since been certified double platinum. Osbourne and the group launched a "Retirement Sucks!" tour in support of the album before the supporting members began to go their separate ways. In 1996, Osbourne launched the successful Ozzfest tour, which grew in stature and ultimately became one his his most successful financial ventures.
~

Part of Classic Rock Review's celebration of 1995 albums.