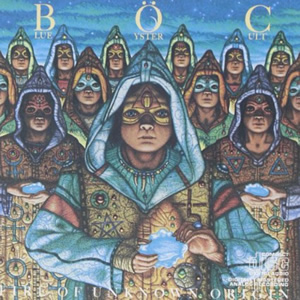 Fire of Unknown Origin was released during an era when Blue Öyster Cult fully embraced their mythical "cult" status amoung hard rock fans, a feature of early eighties coolness which propelled them higher than they probably deserved. Still, this album is a quality jam of non-pretentious rock which still sounds pretty potent three and a half decades later. The songs on Fire of Unknown Origin are clearly theatrical, which may suggest an intended concept work. However, a closer listen proves that this is not the case, it is simply a collection of rock songs.
The New York based quintet was prolific in recording and touring through the early 1970s before their breakthrough fourth album, Agents of Fortune in 1976, which featured the group's trademark hit "(Don't Fear) The Reaper". The group followed with the studio albums Spectres in 1977, Mirrors in 1977, and Cultösaurus Erectus in 1980, as well as the multi-platinum selling live album, Some Enchanted Evening in 1978. These albums all received a fair amount of critical acclaim but differing levels of commercial success.
The group's eighth studio album, Fire of Unknown Origin was produced by Martin Birch and took a noted pivot towards the use of more synthesizers and other New Wave elements. Concurrently, the band's sound also become even more theatrical with the lyrics more mysterious and cunning.

Fire of Unknown Origin

by

Blue Oyster Cult
Released: July, 1981 (Columbia)
Produced by: Martin Birch
Recorded: Kingdom Sound Studios, New York & The Automatt, San Francisco, 1981
Side One
Side Two
Fire of Unknown Origin
Burnin' for You
Veteran of the Psychic Wars
Sole Survivor
Heavy Metal: The Black and Silver
Vengeance (The Pact)
After Dark
Joan Crawford
Don't Turn Your Back
Band Musicians
Eric Bloom – Guitars, Vocals
Donald Roeser – Guitars, Bass, Vocals
Allen Lanier – Keyboards
Joe Bouchard – Bass, Vocals
Albert Bouchard – Drums, Keyboards, Vocals
The album's title song was co-written by longtime collaborator, Patti Smith. "Fire of Unknown Origin" is a pure eighties funk/pop song, complete with the keyboards of Allen Lanier as co-lead instrument. The track features an interesting groove with a good level of intensity and motion, highlighted by the excellent dual guitar lead above the animated, hi-hat infused drums of Albert Bouchard. "Burnin' for You" is THE Blue Oyster Cult classic from their later era. Everything comes together on this composition by Donald "Buck Dharma" Roeser, from the layered flanged-out intro guitars to the rich intro vocal chorus to classic bass riff by Joe Bouchard in the verses under smooth vocals by Roeser. An early MTV video favorite, this song spent three weeks in the Top 40 and topped the Billboard Top Tracks chart.
The intense and dramatic "Veteran of the Psychic Wars" was co-written by vocalist and guitarist Eric Bloom with British author Michael Moorcock. This intense and dramatic mini-suite is ushered in by a theatrical drum beat with Bloom's vocals working well with the descending synth patterns. "Sole Survivor" kicks off with a cool bass and slightly treated vocals by Bloom during the highly melodic verses. The choruses have a strong hook, giving the song an overall sense of variety and style in spite of some cheesy but fun electronic effects during the final verse. "Heavy Metal: The Black and Silver" matches its title as a heavier track than anything on the first side, probably pretty potent for its day but, in retrospect, about at the same level as your garden variety hair band anthem.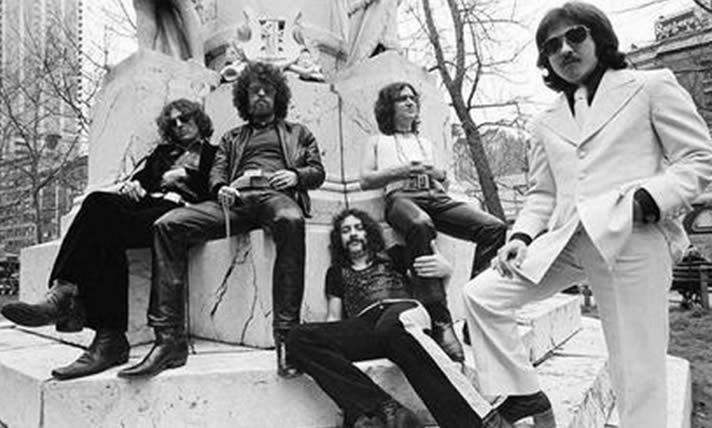 The album's second side "Vengeance (The Pact)" was written by the Bouchard brothers and features a smooth intro with choppy rock verses. This track has interesting music and melodic passages throughout its multiple distinct parts. "After Dark" starts with a punk-flavored drum shuffle with New Wave-like bass, guitars, and keyboards on top, making this the most "modern" sounding track on the album. Starting with an extended solo concert piano section, "Joan Crawford" is the controversial track on the album as it unabashedly tries to cash in on the "Mommie Dearest" phenomena of the day. This track does break into a decent rock groove with rapid piano accompanied by choppy guitar riffs and really does fit in with the other theatrical themes on the album. "Don't Turn Your Back" comes in directly from "Joan Crawford" and settles into a unique vibe built by beats in odd measures, a jazzy bass line and smooth vocal melodies and harmonies. This closer still has strong rock elements, especially through the drums and guitar lead, but is ultimately in a sub-genre that is hard to identify, which makes it truly original.
Fire of Unknown Origin reached the Top 30 on both sides of the Atlantic. It would be the final studio album with the band's original lineup for seven years, a duration in which Blue Öyster Cult lost much of its commercial momentum, making this 1981 album their high water mark.
~

Part of Classic Rock Review's celebration of 1981 albums.