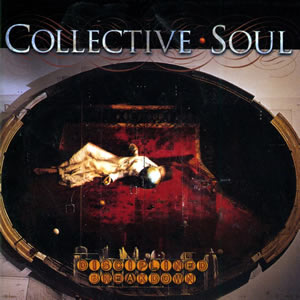 After exploding onto the international rock scene in the middle of the 1990s with the success of their first two albums, Collective Soul released their much anticipated third studio album, Disciplined Breakdown, in 1997. While much of the music on this album replicates the alt/pop/rock formula and production techniques of 1993's Hints, Allegations, & Things Left Unsaid and 1995's Collective Soul, there are some experimental areas on Disciplined Breakdown which show a bit of musical maturity.
The triple platinum selling, self-titled second album by Collective Soul spent well over a year on the Billboard album charts, fueled by a handful of radio hits. In the wake of this success, however, the band had a falling out with with their manager which led to some cancelled tour dates and, ultimately, a year-long legal battle.
During this tumultuous time in 1996, the band retreated to a cabin near their home town of Stockbridge and began recording with whatever digital devices they could gather. Each of the songs on Disciplined Breakdown were composed and produced by lead vocalist and guitarist Ed Roland, who had founded Collective Soul along with his brother, guitarist Dean Roland, in 1992.

Disciplined Breakdown

by

Collective Soul
Released: March 11, 1997 (Atlantic)
Produced by: Ed Roland
Recorded: Stockbridge, GA, 1996
Track Listing
Group Musicians
Precious Declaration
Listen
Maybe
Full Circle
Blame
Disciplined Breakdown
Forgiveness
Link
Giving
In Between
Crowded Head
Everything
Ed Roland – Lead Vocals, Guitar
Ross Childress – Guitars, Vocals
Dean Roland – Guitars
Will Turpin – Bass, Vocals
Shane Evans – Drums



While Disciplined Breakdown is a pretty enjoyable listen from start to finish, there is no doubt that the album is a bit top-heavy, with the best material coming earlier in the album. The opening song "Precious Declaration" was also the album's lead single and it ushers in the album with a catchy beat from the well-treated drums of Shane Evans along with the sharp guitar riffs by the Roland brothers and lead guitarist Ross Childress. "Listen", the second single, features a cool rock/funk dance beat similar to Aerosmith's "Sweet Emotion" a couple of decades earlier. This infectious groove throughout is accented by some strategically placed effects on vocals during bridge section and a short but stratospheric guitar lead by Childress.
Dedicated to a lost friend, "Maybe" begins with a bright acoustic intro before it settles into a steady and excellent song proper where Rolland's vocals are particularly subdued in nice contrast to the whining electric guitar overtones and thumping bass by Will Turpin, which persists throughout this track. "Full Circle" is the first song to break the mold of the now-well-established Collective Soul formula, complete with a (faux?) horn section and a few more unique sonic passages. "Blame" is bookmarked by fine, finger-picked acoustic solo sections with the heart of the song featuring an electric groove constructed by a great mixture of guitars and counter-riffs, along with Ed Roland's best vocal melody on the album.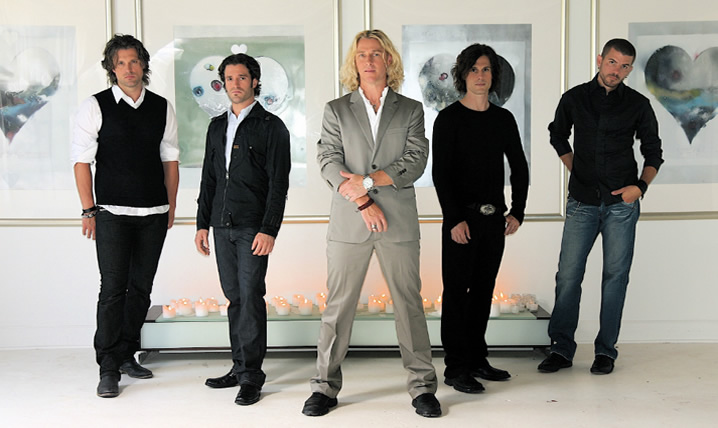 The title track, "Disciplined Breakdown", features another strong rock riff and bass-driven verse sections presented in a funk, almost faux hip hop, fashion. Meanwhile, "Forgiveness" takes a turn towards the cool and jazzy, while Evans's consistent beat is maintained throughout and Childress's lead guitar contrasts with this effect a bit but song never loses effect or moodiness. "Link" is an almost eighties style soft rock track, complete with some rich vocal harmonies.
The album's next two tracks follow suite and remain mellow and somewhat pleasant sonicly but not so potent in terms of composition or originality. "Crowded Head" is a bit harder rock with several strong electric guitars, a rougher, more straight-forward vocal and a creative moment late in the song when a counter-melody to the main hook is delivered through a treated, mid-ranged spoken voice rap. The album wraps up with "Everything", a slightly interesting rocker with good beats and choppy riffs, which sounds like it could have been a hit right beside the material earlier on the record.
Disciplined Breakdown was not as commercially successful as Collective Soul's earlier releases. However, it top the Mainstream Rock charts, sold over a million copies, and helped maintain the group's momentum, which continued into the new century.
~

Part of Classic Rock Review's celebration of 1997 albums.