Buy Life and Times
Buy I Got a Name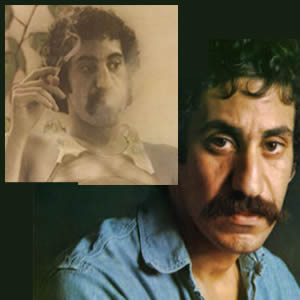 In 1973 Jim Croce found the pinnacle of his career success and all the bedlam and time on the road which goes along with such success. So, after releasing the successful album Life and Times and finishing the recording for the follow-up, I Got a Name, Croce decided he would retire from music to spend some valuable time with his family following that album's tour. Unfortunately, Croce was killed in a plane crash on September 20, 1973, following a gig on the Life and Times tour in Louisiana.
A native of Philadelphia, Croce's music career began by playing fraternity parties at Villanova University. He released his self-financed debut album, Facets in 1966, which sold out its limited release of 500 copies. Soon after, Croce began performing as a duet with his wife Ingrid and the couple migrated to New York City to record their 1969 album, Jim & Ingrid Croce. They followed this with an extensive, two-year college tour where they estimated that they drove more than 300,000 miles zig-zagging the country.
After connecting with classically trained pianist-guitarist-singer-songwriter Maury Muehleisen, Croce signed a three-record contract with ABC Records and released the successful 1972 album, You Don't Mess Around with Jim, which features three songs which reached the Top 20, including the #1 hit "Time In a Bottle". This was followed shortly by Life and Times which, like its predecessor was recorded in New York City and produced by the team of Terry Cashman and Tommy West.

Life and Times
Released: July 1, 1973 (ABC)
Produced by: Terry Cashman & Tommy West
Recorded: The Hit Factory, New York City, 1972
Side One
Side Two
One Less Set of Footsteps
Roller Derby Queen
Dreamin' Again
Careful Man
Alabama Rain
A Good Time Man Like Me Ain't Got No Business
Next Time, This Time
Bad, Bad Leroy Brown
These Dreams
Speedball Tucker
It Doesn't Have to Be That Way

I Got a Name
Released: December 1, 1973 (ABC)
Produced by: Terry Cashman & Tommy West
Recorded: The Hit Factory, New York City, 1973
Side One
Side Two
I Got a Name
Lover's Cross
Five Short Minutes
Age
Workin' at the Car Wash Blues
I'll Have to Say I Love You in a Song
Salon and Saloon
Thursday
Top Hat Bar and Grille
Recently
The Hard Way Every Time
Primary Musicians (Both Albums)
Jim Croce – Lead Vocals, Guitars
Maury Muehleisen -Guitars, Vocals
Michael Kamen – Keyboards
Joe Macho – Bass
Gary Chester – Drums
"One Less Set of Footsteps"is a fine opener on Life and Times with excellent acoustic riffing throughout by Muehleisen. It was released as the album's first single and reached the Top 40 on the pop charts. "Roller Derby Queen" is a folksy diddy featuring a strong, cardboard beat by drummer Gary Chester. "Dreamin' Again" follows as classic Croce folk tune with pointed lyrics, descending acoustic riff and the very sparse arrangement of two guitars, vocals, light bass and minor orchestral effects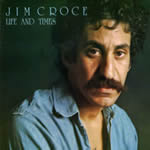 "Careful Man" is a bluesy, country folk tune with an upbeat rhythmic shuffle and a fiddle lead by Eric Weissberg over some honky tonk piano by Michael Kamen. "Alabama Rain" is a laid back love song, while "A Good Time Man Like Me Ain't Got No Business (Singin' the Blues)" returns to the upbeat with dual acoustic and flowing bass by Joe Macho. "Bad, Bad Leroy Brown" is the keystone song on Life and Times as a classic, good-time storyteller built on a distinct piano riff by Tommy West. This song became Croce's second number one single. The rest of the album repeats the alternating folk ballad/upbeat blues pattern with the elegant ballads "These Dreams" and "It Doesn't Have to Be That Way" sandwiching the riff-laden "Speedball Tucker".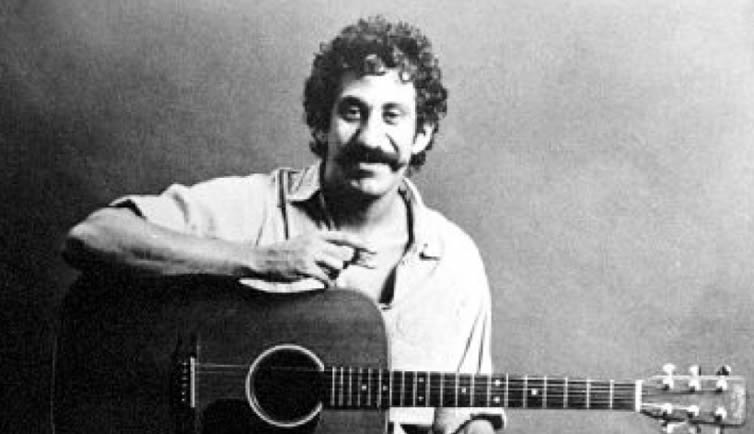 Life and Times was released in July 1973 and reached the Top 10 in the US and topped the charts in Canada. Once again, quickly following up on the success and keeping up the momentum, Croce once again entered the studio with Cashman and West to start a follow-up very soon after the previous album's release.
Unlike Life and Times, which featured songs exclusively written by Croce and Croce alone, I Got a Name features tracks composed by multiple artists from within and outside of Croce and his core group. The opening title song was composed by Charles Fox and Norman Gimbel and is an exquisite ballad that exudes personal existence and humanity, which proved to be all the more profound following Croce's death. The simple musical arrangement features a crisp acoustic, fantastic bass and some orchestral strings which all complement Croce's perfectly executed soft melodies. The first posthumous single, the song peaked at #10 on the Billboard pop charts.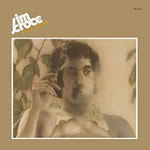 Two Croce originals follow with "Lover's Cross" being a Baroque folk acoustic with lyrical interpersonal philosophy and "Five Short Minutes" being an upbeat rocker, featuring edgy lyrics, horns and a sax solo. "Age" was co-written by Jim and Ingrid Croce and a version of the song was recorded on their 1969 album together. The song also commences the heart of this album as a folk ballad on top of an upbeat rhythm and a pedal steel lead. "Workin' at the Car Wash Blues" is written in the same spirit as "Bad Bad Leroy Brown" with the distinction being the shuffling drum rolls and the pointed slide guitar.
"I'll Have to Say I Love You in a Song" is a classic love ballad and one of Croce's most indelible songs. The song peaked at #9 in April 1974, becoming his fifth and final Top 10 hit. The Muehleisen-composed "Salon and Saloon" is an old-timey piano saloon ballad and bears the distinction of being the last song that Croce recorded in his lifetime. Rounding out the album is Sal Joseph's folk song "Thursday", the upbeat "Top Hat Bar and Grille", the interesting mellow folk vibe of "Recently", and "The Hard Way Every Time", Croce's retrospective and haunting folk track, which works perfectly as the final song.
Just one week after recording wrapped in September, Croce's plane clipped a pecan tree at the end of the runway and could not gain sufficient altitude, with the resulting crash killing five. Released on December 1, 1973, I Got a Name was another very successful album commercially, peaking near the top of the charts. A 1974 greatest hits album entitled Photographs & Memories was one final blockbuster success and it nicely encapsulated his rapid run at stardom as it totally drew from Croce's three incredible albums from 1972 and 1973.
~

Part of Classic Rock Review's celebration of 1973 albums.