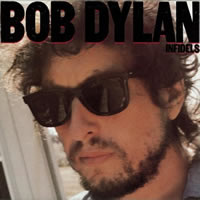 In 1983, Bob Dylan released his studio album, Infidels. With this, Dylan received his highest critical and commercial success in nearly a decade. Still, through time, Infidels received criticism for not including some classic tracks like "Foot of Pride", "Someone's Got a Hold of My Heart" and "Blind Willie McTell", which were both recorded for this album but ultimately omitted. The latter of these would not be released until an outtakes album in 1991 but has come to be considered a true classic in Dylan's expansive portfolio.
Late in the 1970s, Dylan became an evangelical Christian and, after dedicating three months of discipleship, he decided to release a trilogy of Gospel influenced music. Slow Train Coming (1979) was well-received critically, won Dylan a Grammy award for the song "Gotta Serve Somebody", and marked his first work with Dire Straits guitarist Mark Knopfler. The subsequent albums Saved (1980) and Shot of Love (1981) were less regarded by critics and fans.
Co-produced by Knofler, Infidels was seen as a return to Dylan's secular music roots. He initially wanted to self-produce the album but capitulated due to his lack of knowledge of emerging recording technology. Dylan had spoken with David Bowie, Frank Zappa, and Elvis Costello about producing this album before hiring Knopfler.

Infidels

by

Bob Dylan
Released: October 27, 1983 (Columbia)
Produced by: Mark Knopfler and Bob Dylan
Recorded: The Power Station, New York City, April-May 1983
Side One
Side Two
Jokerman
Sweetheart Like You
Neighborhood Bully
License to Kill
Man of Peace
Union Sundown
I and I
Don't Fall Apart on Me Tonight
Primary Musicians
Bob Dylan – Lead Vocals, Guitars, Keyboards, Harmonica
Mark Knopfler – Guitars
Mick Taylor – Guitars
Alan Clark – Piano, Keyboards
Robbie Shakespeare – Bass
Sly Dunbar – Drums, Percussion
The album begins with its strongest tune, "Jokerman", which is musically led by Robbie Shakespeare's thumping bass and the subtle duo guitars of Knopfler and former Rolling Stone Mick Taylor. Meanwhile, Dylan provides potent lyrics and great melody and, although very repetitive, the song has much forward motion due to the increasing vocal intensity as well as the subtle building of musical arrangement and fine harmonica leads late in the song. Released as a single in 1984, "Jokerman" simultaneously spawned Dylan's MTV-era music video. "Sweetheart Like You" follows as a rather standard ballad with a good hook. Knofler's influence is very evident in its arrangement which also features keyboardist Alan Clark.
Much of the material on Infidels has a solid rock or pop arrangement, displaying how far musically Dylan had strayed from the folk or roots based music he proliferated in the 1960s while still touching on the topical issues of the day. "Neighborhood Bully" has a new wave edge with a bit of Southern-style guitar slide while lyrically using sarcasm to defend Israel's right to exist. "License to Kill" closes the first side as a slow and steady rocker with plenty of twangy and guitar motion with lyrics that address man's relationship to the environment.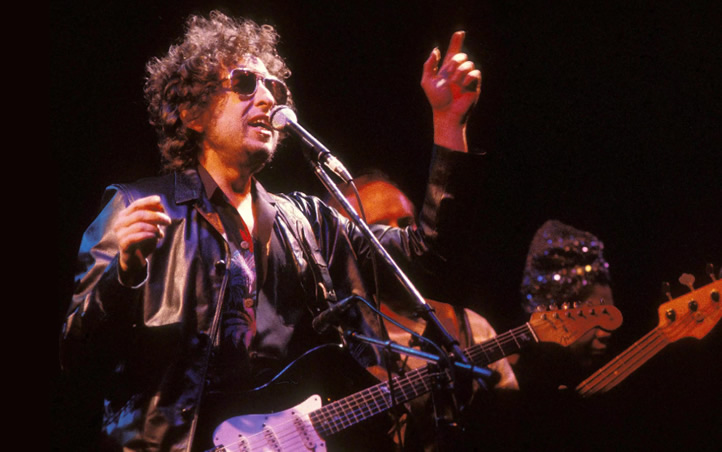 The surprising rock arrangements continue into the second side with the layered electric guitar riffs, Hammond organ of "Man of Peace" and the crisp rocker "Union Sundown", with Clark providing some nice rocking piano in mix and guest Clydie King adding some backing vocals. "I and I" is an interesting tune with subtle verses and more forceful choruses, making it perhaps the best song on the album's second side. The album concludes with the pleasant, upbeat ballad, "Don't Fall Apart on Me Tonight", a purely traditional love song.
A gold selling record, Infidels Reach the Top 20 in the US and the Top 10 in the UK. This achievement would mark the artist's best success in the decade of the 1980s up until the 1989 release of the classic Oh Mercy.
~

Part of Classic Rock Review's celebration of 1983 albums.