This guest album review is provided by Merry Mercurial, a writer of fiction, essays, reviews, and the "highly subjective" music blog, The Music According to Merry.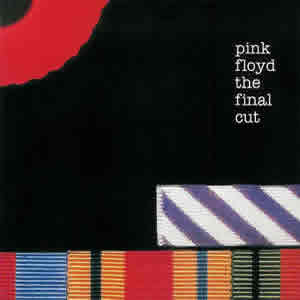 Pink Floyd's 12th studio release, The Final Cut, debuted on the heels of a hit-heavy album that had the nerve to recruit schoolkids to chant, in heavy British accents, about not needing "no education". The Wall would go 23 times platinum in the US, fuel a bizarre but beloved movie, and become a capital-m Moment in rock. In a way, fallout from The Final Cut makes perfect sense. If the titular wall of Floyd's 11th and best-selling album had been a maximum-security border – penning the narrator in with every last fear passed down from his own mother and Mother England – it came to have more in common with the high, dangerous structure from Humpty Dumpty. There really was nowhere to go but down, a bad break was coming, and nothing would put Pink Floyd, as the world knew and loved them, together again.
The Final Cut was conceived of as soundtrack for the 1982 movie adaptation of The Wall, but a different event in '82 changed its direction. The UK responded to Argentina's play for sovereignty of the Falkland Islands with a military assault that many – including bassist and primary songwriter Roger Waters – considered trigger-happy. The themes of war and loss that had been scattered throughout The Wall became the focus of The Final Cut. Of Pink Floyd's albums dating back to The Piper at the Gates of Dawn ('67), this one may have offered the clearest message: the past blood shed by soldiers, including Waters's father, had been spent like water. The post-war dream was dead.
Production efforts were bruised in the melee of a band that would eventually be known nearly as well for their friction as their giant pig float that lumbered over concertgoers. Guitarist David Gilmour protested that several of the songs had originally been trimmed from The Wall; he couldn't imagine they'd become album-worthy with time. Tensions between Waters and Gilmour escalated until the two would or could no longer work together. They largely recorded like divorced parents communicating through their children. Completed in the latter months of '82 across eight studio locations, The Final Cut is the only LP on which all writing is credited to Waters and the only to not feature founding keyboardist Richard Wright.

The Final Cut

by

Pink Floyd
Released: March 21, 1983 (Harvest)
Produced by: James Guthrie, Michael Kamen & Roger Waters
Recorded: Mayfair Studios, RAK Studios, Olympic Studios, Abbey Road Studios, Eel Pie Studios, Audio International Studios, and The Billiard Room, London, 1979-1983
Side One
Side Two
The Post War Dream
Your Possible Pasts
One of the Few
The Hero's Return
The Gunner's Dream
Paranoid Eyes
Get Your Filthy Hands Off My Desert
The Fletcher Memorial Homee
Southampton Dock
The Final Cut
Not Now John
Two Suns in the Sunset
Group Musicians
Roger Waters – Lead Vocals, Bass, Guitars, Keyboards
David Gilmour – Guitars, Vocals
Nick Mason – Drums
The album opens with and continues incorporating the faintly disorienting effects Pink Floyd is known for. While the music is as accomplished and mood-appropriate as ever, there are no hooks, no shower singalongs, no delightful sonic montages to show the fun side of Floyd's dead-serious subject matter. Furnished by Raphael Ravenscroft, even the saxophone – perhaps the instrument most frequently described as "smooth" – sounds throaty and raw in a way that matches Waters' vocals.
Waters did some singing on The Wall as well – sometimes to powerful effect – but with him taking lead on 12/13 songs, The Final Cut makes it clear that his abilities lie more in conception, composition, and bass. Which isn't to say his singing was a bad idea altogether. While Gilmour's voice transitions liquidly from peacenik lullabies to screw-the-man power anthems, it doesn't simmer with quiet rage the way Waters' does. He has a way of sounding as volatile when he whispers as when he belts.
What's more, there's something about his untrained voice that works on an album that appears to be purposefully unsmooth – sometimes downright uncomfortable. It's uncomfortable that you can hear the movement of Roger Waters's mouth during spoken-word sections of songs such as "Paranoid Eyes" and "The Fletcher Memorial Home." It's uncomfortable that the music bows so low in deference to his undecorated but also unflinching voice: there's absolutely no place for the political frustration and depression and fury to hide. But that's likely the point.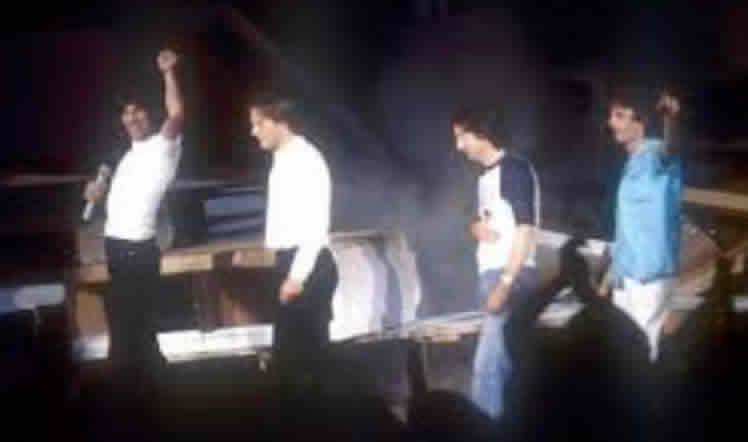 The musical restraint exercised on most of the songs is effective in exposing subtleties of mood. On "Paranoid Eyes," for instance, the music feels like a brew being stirred in the background. Things reach a boil with the airplane sound, explosion, and jarringly jaunty opening of "Get Your Filthy Hands Off My Desert," a short (1:16) song that keeps up an album-long indictment of Margaret Thatcher.
The title song is perhaps the most emotional of a very emotional collection; it's wisely arranged to give way to "Not Now John," which besides being the most swear-laden of all Pink Floyd's songs, reintroduces a bigger and more traditionally Floyd sound: prominent guitar, energetic female chorus, and David Gilmour's voice. And while it's a relief by this point to hear him, there is little sense of harmony between his and Waters' vocals.
Though The Final Cut did well in England and climbed as high as number six in the US, it was also the group's lowest-selling since Meddle, released in '71. Its lyrics deserved and received praise.  Its overall sound, execution, and very existence were subject to bitterly mixed reviews. This is the last studio album Roger Waters would make with Pink Floyd. The others would continue under the Floyd mantle, against his wishes, without him. They would not come together again until the Live 8 concert at Hyde Park, London, in July 2005. At the time, drummer Nick Mason would emphasize that the performance was a one-time thing. It didn't spell reunion. He would also, however, make it clear that if the band were to reunite properly, his bags were already packed.
~

Part of Classic Rock Review's celebration of 1983 albums.