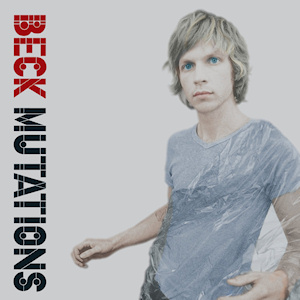 For his sixth studio album, Beck and company decided to move in a decidedly non-commercial direction. The result is the lo-fi, psychedelic-oriented potpourri of Mutations. Released in late 1998, the songs on this album are masterfully composed to appear simple and straightforward at first, but reveal more sonic depth upon subsequent listens. Despite being less commercially successful than previous records, the album reached the Top 20 in the US and has gone on to sell over a million copies worldwide.
Beck's previous album, 1996's Odelay, was a commercial breakthrough as a fine blend of diverse genres such as country, blues, rap, jazz and rock with a methodical, "cut-and-paste" type method of production. The ensuing aftermath of success saw the normally reclusive artist land a Grammy nomination along with appearances on mainstream television. With this sudden rise, a proper strategy for a follow-up had less time to mature.
Entering the sessions for Mutations in Los Angeles, Beck and his touring band recorded over a dozen songs in two weeks with producer Nigel Godrich. In contrast to the previous album's production, much of this captured the performance of the musicians live as they recorded with heavy use of acoustic guitars, keyboards and strings.

Mutations

by

Beck
Released: November 22, 1998 (DCG)
Produced by: Beck Hansen & Nigel Godrich
Recorded: Los Angeles, March–April 1998
Track Listing
Primary Musicians
Cold Brains
Nobody's Fault but My Own
Lazy Flies
Canceled Check
We Live Again
Tropicalia
Dead Melodies
Bottle of Blues
O Maria
Sing It Again
Static
Beck Hansen – Lead Vocals, Guitars, Piano, Keyboards, Harmonica, Percussion
Smokey Hormel – Guitars, Vocals
Roger Manning – Keyboards, Percussion, Vocals
Justin Meldal-Johnsen – Bass, Vocals
Joey Waronker – Drums, Percussion


The opening track and single release "Cold Brains" features some oddly poetic lyrics which Beck compared to the humorous side of Leonard Cohen with a musical vibe that is "like country music on the moon". "Nobody's Fault But My Own" was another single release which went on to become one of the most beloved songs in the artist's library as it builds from a sparse setting into a rich orchestral arrangement.
The upbeat and pulsing "Lazy Flies" follows, leading to a break for the Western flavored tune "Canceled Check" and the harpsichord laden "We Live Again". The album's third single, "Tropicalia" was inspired by world music, especially music from Brazil. The song was written by Beck while riding on a tour bus.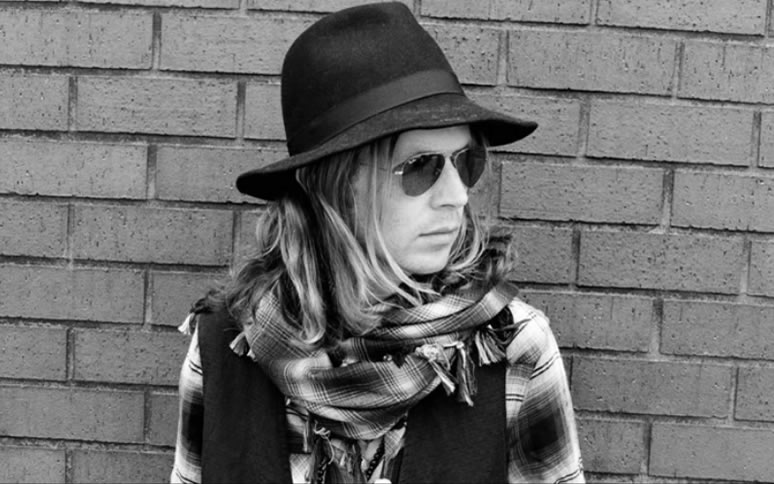 As the album progresses it features many lesser known tracks which continue to touch on diverse musical areas. "Dead Melodies" is an acoustic ballad with subtle backing vocals, "Bottle Of Blues" lives up to its title's promise, "O Maria" features a piano-driven swing, while "Sing It Again" and "Static" each feature a subtle musical landscape. The most interesting track of the latter album is "Diamond Bollocks", a track with many twists and turns while maintaining a catchy groove and consistent, moderate beat. The album then concludes with the minimalist "Runners Dial Zero".
Mutations was originally intended to be released by the indie label Bong Load Records. However, after the executives at Beck's major label, Geffen, heard the finished product they reneged on their permission to let the smaller label release the record. This led to years of litigation between the artist and label over this album which eventually won a Grammy for Best Alternative Music.
~

Part of Classic Rock Review's celebration of 1998 albums.