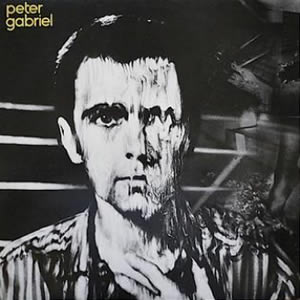 Peter Gabriel's third solo album was also the third to be officially eponymous, although this 1980 record has been given the unofficial title "Melt". This album is credited as Gabriel's artistic breakthrough due to its innovative use of electronic effects and gated drums without any cymbals. In fact, the album was released at different time in the UK and US because the original US distributor, Atlantic Records, refused to release and ultimately dropped Gabriel from their roster because they objected to its unconventional sound.
After departing Genesis in 1975, Gabriel took a unique approach to his new solo career. He wanted his record releases to be like issues of a magazine, all using similar typeface but with unique designs by Hipgnosis. Over time, each album received an unofficial nickname based on these cover designs. Gabriel's 1977 debut was called "Car" while his 1978 sophomore release was called "Scratch".
After an extensive tour through the second half of 1978, Gabriel dedicated much of 1979 to recording this third album. Co-produced by Steve Lillywhite, the music is influenced by African music and the recordings make inventive use of drum machines and other sequencers with the songs built up from the rhythm track.

Peter Gabriel (1980)

by

Peter Gabriel
Released: May 23, 1980 (Charisma)
Produced by: Steve Lillywhite & Peter Gabriel
Recorded: Bath Studio and Townhouse Studio, London, England, 1979
Side One
Side Two
Intruder
No Self Control
Start
I Don't Remember
Family Snapshot
And Through the Wire
Games Without Frontiers
Not One of Us
Lead a Normal Life
Biko
Primary Musicians
Peter Gabriel – Lead Vocals, Piano, Keyboards
David Rhodes – Guitars, Vocals
Larry Fast – Keyboards, Bagpipes
John Giblin – Bass
Jerry Marotta – Drums, Percussion
This album's innovation is apparent right from the jump with the opening track "Intruder", featuring Gabriel's former band mate Phil Collins using a new "gated drum" sound that was developed along with engineer Hugh Padgham. While this may seem slightly dated listening four decades on and realizing the fact that it is more effect than melody, the song does feature a few slight breaks of interesting piano and chorus vocal. "No Self Control" contains slightly more structure than the opener with a lot of rock tension built through its various movements and this is followed by the slight instrumental interlude, "Start", featuring the saxophone of Dick Morrissey over backing synth pads. "I Don't Remember" arrives in sharp contrast to the smooth intro as the brash and bright new wave track with one of the catchier hooks on this album. An earlier version of this was recorded to be featured on a 7″ single in Europe, but Charisma Records rejected that version on the basis that Robert Fripp's guitar solo was not "radio-friendly" enough.
"Family Snapshot" starts as a dramatic piano ballad complete with some fine fretless bass by John Giblin and builds to a more upbeat tune in later verses. "And Through the Wire" seems to be a natural sequel to "Family Snapshot" until it suddenly awakes with a hook above some thumping bass and percussion. Featuring The Jam's guitarist Paul Weller, this track closes side one on a strong note. "Games Without Frontiers" is the most indelible track from the album with a French-language chorus of "Jeux Sans Frontières", which is a popular television show based on pageantry and competition which broadcast in several European countries. This song features a masterful potpourri of a marching percussion, a slide electrical guitar, a rap-like verse and a cool, whistling pre-chorus, all making for a beautiful sound collage. "Games Without Frontiers" became Gabriel's first top-10 hit in the UK.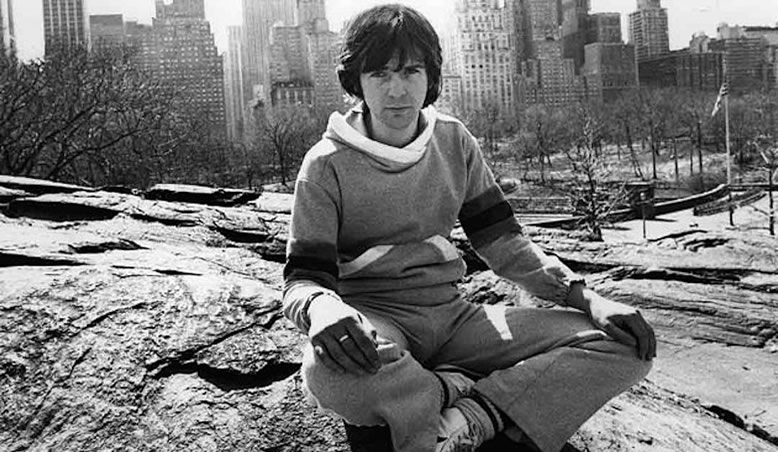 "Not One of Us" marks a return to synth-driven experimentation with a message that condemns xenophobia in general and the mentality of cliques, more specifically. Jerry Marotta's drumming and percussion pattern shine especially in the latter part of this song. "Lead a Normal Life" is built on a long, deliberate synth and piano arpeggio with only a short vocal section in between two long instrumental sections. This is the track where Atlantic's founder Ahmet Ertegun reportedly asked, "Has Peter been in a mental hospital?" in rejecting this song in particular and the album overall. Then comes the climatic closer "Biko". While the song structure itself is simple and steady (in the same vein as the Beatle's "Tomorrow Never Knows" from Revolver, the inventive overlay of sonic effects makes this it's own distinct masterpiece. Lyrically, this song is a musical eulogy to black South African anti-apartheid activist Steve Biko, who died in police custody in 1977, and it was therefore banned in South Africa even while reaching the Top 40 in the UK.
Peter Gabriel's third album topped the British charts and charted well in many other places world wide, firmly establishing his career as a solo artist. Another major tour followed the album's release and extended through late 1980, before Gabriel began work on his fourth (and final) self-titled album, nicknamed "Security" and released in 1982.
~
Part of Classic Rock Review's celebration of 1980 albums.