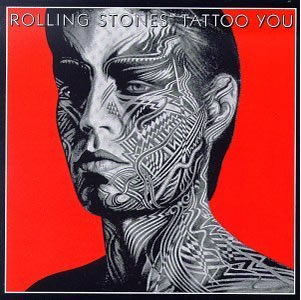 Part of the fun of reviewing all these great albums is discovering that some of your own long held preconceptions are, in fact, false. Approaching this album, Tattoo You by The Rolling Stones, I was "sure" on a couple of things that I had always "known". I was "sure" it was a bit of a comeback album for the band, a return to Sticky Fingers-like rock n' roll after the various glam, disco, and funk tangents that the band undertook in the 1970s. I was also "sure" that it was a fun and cohesive album for the band to make (I mean, just listen to the first two songs and tell me they're not having fun).
But with some initial research for this article, I found that I was wrong on both counts. The album is not directed or cohesive. It is a mishmash of unreleased material recorded over that same time period when the Stones were exploring different tangents. It was also recorded at a time of great stress within the band, so it was hardly "fun" to make, despite the resulting vibe.
In fact, album's creation is the direct result of a practical business decision. The band was about to embark on a huge worldwide tour in late 1981/early 1982, and it was decided that having a new album to promote would boost the band's ticket sales. With no time to write, rehearse, and record new material, long time associate and producer Chris Kimsey stepped in. He told the band that he could make an album from what he knew already existed as outtakes over the past decade or so and began sifting through old recordings to find suitable material.

Tattoo Tou

by

Rolling Stones
Released: August 24, 1981 (Rolling Stones)
Produced by: Chris Kimsey, Mick Jagger, & Keith Richards
Recorded: Various Locations, November, 1972 – June, 1981
Side One
Side Two
Start Me Up
Hang Fire
Slave
Little T&A
Black Limousine
Neighbours
Worried About You
Tops
Heaven
No Use in Crying
Waiting on a Friend
Band Musicians
Mick Jagger – Lead Vocals, Guitars, Harmonica
Keith Richards – Guitars, Vocals
Ronnie Wood – Guitars, Vocals
Bill Wyman – Bass, Synthesizer
Charlie Watts – Drums
Kimsey spent a few months going through the material from several previous Stones albums, discovering many incomplete or under-developed songs that had been either forgotten or rejected in the past. The earliest of these would become the songs "Tops" and "Waiting For a Friend", the latter being Tattoo You's critically acclaimed signature number that closes the album's laid back second-side. These songs were originally written and recorded in late 1972 during the sessions for the album Goat's Head Soup and feature ex-guitarist Mick Taylor. "Waiting For a Friend" also features a solo by jazz saxophonist Sonny Rollins.
In 1975, during the sessions for the album Black and Blue, the band recording the backing tracks for a reggae-influenced song, but after twenty or so takes they got frustrated and shelved it. This same song would be re-born three more times during sessions for subsequent albums, as "Never Stop" during the sessions for Some Girls in 1977, then as "Start It Up" during the Emotional Rescue sessions in 1979. At that time, most of the band were convinced they had a hit, but guitarist Keith Richards was sure that he heard something very similar on the radio somewhere and insisted it be scrapped. Finally, with the production of Tattoo You, the song would be released as "Start Me Up" to tremendous success, reaching #2 on the Billboard pop charts, a position that the band would not reach or eclipse again in their lengthy career.
The remainder of the album comes from the sessions of those two most recent albums, Some Girls and Emotional Rescue. Most of these "songs" already had the instrument tracks recorded and just lacked vocals from Mick Jagger. In fact, the bulk of the actual recording sessions for Tattoo You Jagger was the only band member in attendance. The exceptions were "Neighbours" and "Heaven" which were the only brand new songs on the album.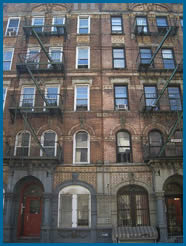 However, even though the album was not constructed in a traditional fashion nor did it contain much up-to-date material, it certainly used cutting promotion. On August 1, 1981, MTV went on the air, a mere three weeks before the album's release. The band would produce four videos to appear on the new network, including a rather creative one for "Neighbours" that plays off of Alfred Hitchcock's film Rear Window and a memorable one for "Waiting For a Friend" that takes place in front of the same New York building featured on the cover of Led Zeppelin's Physical Graffiti.
The use of this new cable medium, would bring this (then) twenty-year-old band front and center to a new generation of music fans, including myself. At thirteen, I believed this was all new material by the Rolling Stones, and I continued to believe so right up until earlier this week.
~

Part of Classic Rock Review's celebration of 1981 albums.