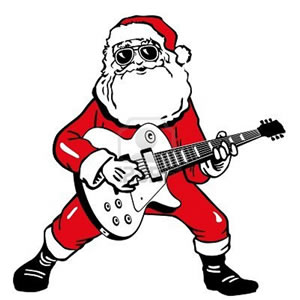 Nearly from its inception, rock and roll and Christmas songs have made for a potent mixture of holiday-flavored punch. This marriage dates back to 1957 with the first Elvis Presley Christmas Album and Bobby Helms's timeless "Jingle Bell Rock", a rockabilly Christmas classic which was actually written by an advertising executive and a publicist, joining together the overt commercialism with these early anthems. However, it wasn't all about dollars and cents, as demonstrated in 1963 when major Christmas initiatives by producer Phil Spector and The Beach Boys were pulled off the shelf after the assassination of President John F. Kennedy.
Below we review our favorite songs during the classic rock era. Please be sure to let us know which ones you like best, including those that we omit.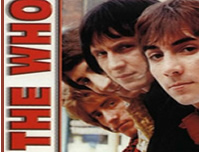 "Christmas" by The Who, 1969
This is a truly fantastic song from the rock opera Tommy but, as such, this song is only about Christmas for a short period of the song, the rest of the song is spent pondering whether the aforementioned Tommy's soul can be saved as he is deaf, dumb and blind – lacking the capacity to accept Jesus Christ. This aspect of the song works exceptionally well in the scheme of the album, but not so much in the scheme of it being a Christmas song. That said, no song captures the majesty of children on Christmas day as well as this one.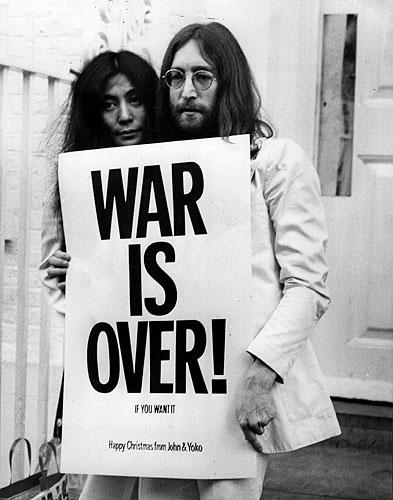 "Happy Christmas (War Is Over)" by John Lennon, 1971
John Lennon's voice is fantastic and the song itself evokes the kind of melancholy Christmas spirit I find in great Christmas songs. The backing vocals work very well and the bass guitar, sleigh bells, chimes, glockenspiel all play their part as well, a testament to the excellent production by Phil Spector. It does sound a little dated with the overt political correctness and, of course ant-war sentiment. Then there is a bit of irony, foe, although the song advocates "War is Over", the personal war between Lennon and Paul McCartney was at a fevered pitch with Lennon poaching McCartney's lead guitarist for this very song just to stick him in the eye a bit. So, in that sense, I guess war was not quite over.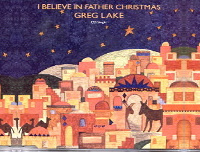 "I Believe In Father Christmas" by Greg Lake, 1975
You really do learn something new every day. In fact while doing research into this song's origin I discovered that this is actually a Greg Lake solo song and not an Emerson, Lake, and Palmer song which I had always believed because of its inclusion on their 1977 Works compilation album. This new revelation does not diminish my love of the song one iota. The song was written by Lake with lyrics by Peter Sinfield. Lake says the song was written in protest at the commercialization of Christmas, while Sinfield says it is more about a loss of innocence and childhood belief. I tend to believe them both, as I've always found the melancholy song to be much too complex to be written about any single subject or incident. Musically and melodically, the song is a masterpiece, with Lake's finger-picked acoustic ballad complemented by ever-increasing orchestration and choral arrangements. Each verse is more intense than the last and the arrangement elicits all kinds of emotions, far deeper than the typical "feel good" Christmas song.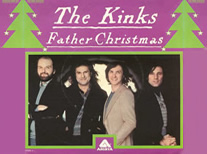 "Father Christmas" by The Kinks, 1977
Just listen to the first fifteen seconds of this song and you will see, it's amazing! Starting with a Christmas-y happy piano melody and sleigh bells before punk-influenced guitar and drums crash in with the impact of a meteor. Lead singer Ray Davies sings as two characters in the song; the first is a department store Santa ("Father Christmas"), the second is a gang of poor kids. Davies makes his vocals more forceful for their demands, "Father Christmas give us some money!" I have long thought Davies is probably the most underrated singer in Rock, and the Kinks may be the most underrated band in rock history. What other band appeared in the British invasion did a few concept albums and then practically invented punk rock!? Dave Davies lead guitar is fantastic, definitely the most entertaining work in any of the Christmas songs on this list. The drums are also a huge high point as they roll franticly between verses. If you needed a definition of it, this IS Christmas Rock!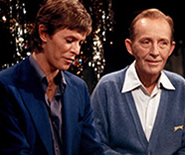 "Peace On Earth/Little Drummer Boy"
by David Bowie & Bing Crosby, 1977
This partial cover (Bowie's "Peace On Earth" part was original, while Crosby sang the traditional "Little Drummer Boy") was actually as about as original a compositions as any Christmas song with a rock theme to it. So why does this song make the cut? Well it is fantastic! It's DAVID BOWIE and BING CROSBY! It's a great little song that feels like Christmas. Two totally different artists from different genres and eras coming together to sing a song for a television special, only around Christmas could this happen. Well, in fact it was recorded in London in August of 1977 for an upcoming Christmas special and Crosby passed away in October, before it aired, making it even more special.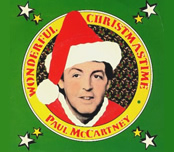 "A Wonderful Christmas Time" by Paul McCartney, 1979
Not to be out done by his former Beatle mate turned musical rival (see above), Paul McCartney launched the post-Wings phase of his solo career with "Wonderful Christmas Time". A song with an uncanny ability to instantly put one into the Christmas spirit, this synth-driven, new-wave ballad showcased McCartney's mastery at writing pleasant pop songs in just about any sub-genre. Unfortunately, his "wonderful Christmas" was interrupted soon after the new year of 1980, when he got busted In Japan for marijuana possession and spent ten days in prison before he was released.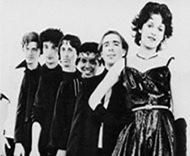 "Christmas Wrapping" by The Waitresses, 1981
"Christmas Wrapping" is a really fun new-wave style song that jives musically by an otherwise obscure group. The song goes through quite a few little progressions – a little guitar rift and some jolly percussion instruments introduce the listener to the song's primary beat of guitar and drums. Lead singer Patty Donahue flirts with actually rapping through the song which comes out really cool despite my less than enthused relationship to that genre. The interlude of horns really makes this song fun as they bridge the gap between verses.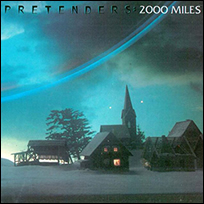 "2000 Miles" by The Pretenders, 1983
Not really intended to be so much a Christmas song as a lament about missing someone with the hope they return at Christmas. It was nevertheless released in 1983 in advance of the band's 1984 album Learning To Crawl because of its holiday season potential. The vivid lyrics which paint the Christmas landscape and activity, along with the masterful delivery by lead vocalist Chrissie Hynde above the simple folk-guitar riff, makes this one for the ages.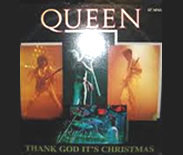 "Thank God It's Christmas" by Queen, 1984
This is a Christmas rock song that often gets overlooked but is virtually impossible to ignore due to Freddie Mercury's singing. Co-written by drummer Roger Taylor, the drums have a smooth grooving feeling, albeit very processed. Mercury's backing keyboards and occasional Christmas bells give the song that holiday feeling it needs. The addition of the guitar later in the song by the other co-writer, Brian May adds some earthiness, but the song would benefit from more of it. The piece never quite transcends the mellowness or the karaoke-like quality of the song, but is still a Christmas classic.
Do They Know It's Christmas?" by Band Aid, 1984
Sure, it is outrageously corny, especially when you are watching Boy George and other eighties has-beens singing next to the likes of Bono and Sting. But underneath all the silliness lies a pretty good song, written in a decent style of British pop. This song is the brainchild of Bob Geldof, lead singer of the Boomtown Rats, who co-wrote this song along with Midge Ure, and then they brought together these top-notch English musicians to perform under the name Band Aid as all proceeds went to relief for the Ethiopian famine of 1984-1985. The success of this single eventually lead to the worldwide benefit concert Live Aid, the following summer.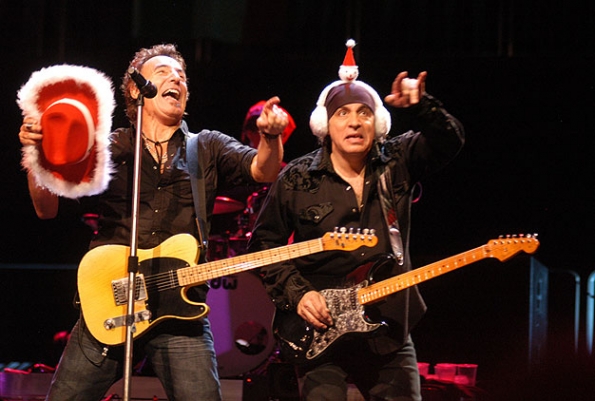 "Santa Claus Is Coming to Town"
by Bruce Springsteen and the E Street Band, 1985
The only true cover of a "traditional" Christmas song on this list, this song was actually recorded in December 1975, but was not released for a solid decade when Bruce Springsteen began putting together his triple live album 1975-1985. It was put out as the B-Side to his single "My Hometown" in 1985 and has since become a holiday staple and rock and pop stations worldwide.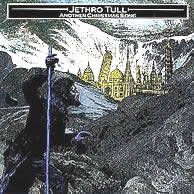 "Another Christmas Song" by Jethro Tull, 1989
We conclude with a beautiful and elegant song put out by Ian Anderson and Jethro Tull during their leaner years, this May be one that many do not know. From the 1989 album Rock Island, this is actually a sequel to "A Christmas Song" put out by Jethro Tull on their 1968 debut album two decades earlier, but is far superior in beauty elegance than the original. With some light flute, drums, and the occasional wood block sound and other percussive effects, the song features Tull's traditional guitarist Martin Barre who nicely accents the flute line from Anderson in the interweaving musical passages. Lyrically, it describes an old man who is calling his children home to him for Christmas and subtly drawing their attention to other parts of the world and other people;
Everyone is from somewhere, even if you've never been there
So take a minute to remember the part of you that might be the old man calling me…"
Through the 1990s and early 2000s, the Christmas rock tradition continued with fine originals such as "Christmas All Over Again" by Tom Petty and the Heartbreakers, a rendition of "Heat Miser" by The Badlees, "Don't Shoot Me Santa Clause" by The Killers, and Coldplay's "Christmas Lights". It is likely this tradition will continue for years to come.
~
J.D. Cook and Ric Albano