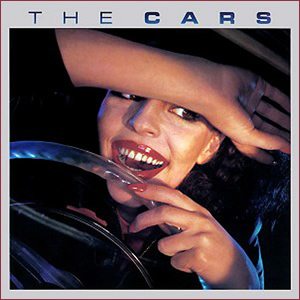 Quite simply one of the best produced albums of the era, the 1978 self-titled debut album from The Cars was a unique sounding breakthrough which brought the group instant worldwide attention. This is due to the brilliant production by Roy Thomas Baker and the approachable compositions of group leader Ric Ocasek. Combined, these elements made for a potent mix of new wave cool and radio-friendly pop, which positioned The Cars as an unavoidable jewel to carry the day in the late seventies. The band would later jokingly refer to this as their "true greatest-hits album", as just about all of the nine tracks have receive significant rotation on rock radio through the years.
Ocasek and bassist Benjamin Orr began performing as a duo in Columbus, Ohio before migrating to Boston in the early 1970s. There they joined with keyboardist Greg Hawkes, formed the folk band Milkwood, and released a 1973 album which failed to chart. After a few more Ocasek/Orr incarnations, including a jazz band, the group decided to go in a rock-oriented direction. Guitarist Elliot Easton and drummer David Robinson rounded out the quintet with Robinson coming up with the band's simple name.
After a demo of the song "Just What I Needed" began getting heavy airplay on a Boston radio station, Elektra Records sent Baker across the ocean to scout the band. After seeing The Cars perform in a Boston school gymnasium, Baker instantly signed the group to a four album deal, all of which he would personally produce.

The Cars

by

The Cars
Released: June 14, 1978 (Elektra)
Produced by: Roy Thomas Baker
Recorded: AIR Studios, London, February 1978
Side One
Side Two
Good Times Roll
My Best Friend's Girl
Just What I Needed
I'm in Touch with Your World
Don't Cha Stop
You're All I've Got Tonight
Bye Bye Love
Moving In Stereo
All Mixed Up
Band Musicians
Ric Ocasek – Guitars, Lead Vocals
Benjamin Orr – Bass, Lead Vocals
Elliot Easton – Guitars, Vocals
Greg Hawkes – Keyboards, Saxophone, Vocals
David Robinson – Drums, Percussion, Vocals
The albums first three tracks each reached the Top 40 on the pop charts. "Good Times Roll" commences the album aptly with a slow-rocking guitar riff to draw in traditional rock fans while a full-fledged new wave band arrangement and production is attractive to fans on late 70s pop. Like many of the popular songs on the album, "Good Times Roll" is masterfully segmented with repeated choruses each containing different sonic elements – a guitar riff, a synth lead, chorus vocals, and creative counter-melodies. The song methodically sequences through musical passages on the journey to the song's end. Ocasek's lyrics and title are meant more as irony than a true pronouncement of celebration.
"My Best Friend's Girl" follows with much of the same formula as "Good Times Roll", building from a simple guitar riff to a full band arrangement. However, this song has more roots rock and blues elements than the opener, especially the cleanly picked guitar overdub and lead by Easton and the bouncy electric piano by Hawkes. While this recording pushes the song into new wave territory, it remains firmly a pop song with simple elements like handclaps and call-and-response vocal interplay. "Just What I Needed" may be the most purely new wave song on the album with spazzy guitars and square-wave synth lead. The only song on the first side which Orr sings instead of Ocasek, the song was the group's first big hit regionally and internationally.
Aside from the cool but repetitive guitar riffing, "I'm in Touch with Your World" is really just a sound-effect-laden collage which tends to sound undercooked and a bit confused. Although not a terrible listen, the song is almost like an experimental piece which samples many synth-driven sound effects and uses other concise methods such as a saxophone solo that lasts all of five seconds. "Don't Cha Stop" starts with a good guitar led verse which unfortunately gives way to the stale caricature of a chorus. Aside from drummer Robinson getting a chance to really wail on the drums, this side one closer one of the few tracks on the album which doesn't hold up sonically three and a half decades later.
The flange-driven drum march of "You're All I've Got Tonight", which later contains a few really good guitar jams. Beyond that, the song tends to lose steam as it gets repetitive during the body. Perhaps, the formula from side one goes a bit too far on this side two opener and by this point on the album Ocasek's dry vocals seem to wear a little thin on the ears of the passive listener. Perhaps Baker had this in mind when sequencing the final three tracks which each feature Orr on lead vocals.
These final three also segue into each other, in an exhilarating mini-suite which may constitute the finest part of The Cars. "Bye Bye Love" is simply the best song on the album. A composition which dates back to the mid seventies, this tune has a driving rock energy and Orr not only handles lead vocals but also plays his best bass on the album. Aside from Orr, the song is a real showcase for Hawkes, who artfully uses the repetitive riffs between the verse lines with layered and building keyboard font which change with each iteration. A less in-your-face and more unassuming track than some of the more popular songs, "Bye Bye Love" starts and concludes with great energy with Easton's brilliant guitar a head-banging, rudimentary rock riff.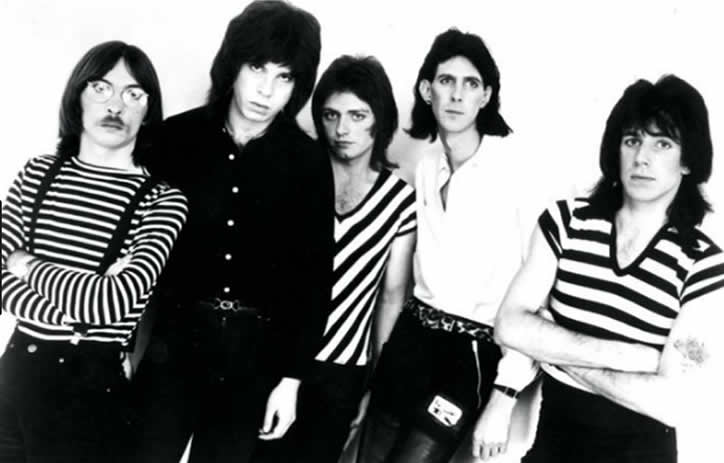 Hawkes co-wrote "Moving in Stereo", making it the only song on the album not composed solely by Ocasek. A darker, theatrical, and more intense sonic experience which nearly lasts five minutes (a very long song for this album), the song carries a theme for audiophiles and stereo enthusiasts. Orr has a much smoother singer style which works well for this moody song and his bass is treated with an effects unit that doubles the bass line one octave higher. The closer "All Mixed Up" is the closest thing to a ballad on this album, with Orr singing in an almost folk-like method and with a higher range than anywhere else. While the song maintains some of the album's new wave elements, it contains many other features such as some good faux synth orchestral horns, an actual saxophone, and a short, country-influenced guitar lead.
The Cars sold one million copies by the end of 1978 and remained on the charts for nearly three years. Although it only peaked at number 18, Billboard ranked it number 4 on their "Top Albums of the Year" countdown. Critically, the album has been labeled "a genuine rock masterpiece". It launched a ten year charting career for the group which included several more hit albums and songs.
~

Part of Classic Rock Review's celebration of 1978 albums.