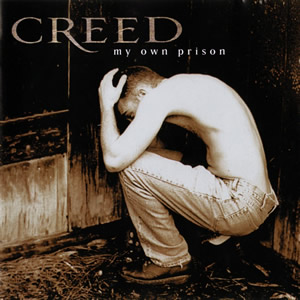 Over the course of 100+ weeks on the album charts, Creed's 1997 debut album, My Own Prison steadily grew from a small independent release to a multi-platinum blockbuster which remains their most critically acclaimed work. The album's sound hearkens back to the grunge classics released earlier in the decade, which stuck a chord with the angst of youth and the musical taste of fans like those of Pearl Jam and Stone Temple Pilots.
Formed in Tallahassee, Florida in 1993, Creed was spawned by the songwriting team of guitarist Mark Tremonti and vocalist Scott Stapp, who had been classmates in both high school and college. After several writing sessions, the duo held auditions for a rhythm section to complete the band's lineup. With several original songs already written, Creed began playing local gigs, one of which at a club run by Jeff Hanson, who was so impressed by their original material that he signed on to manage the band.
Hanson booked the group with producer John Kurzweg and self-funded their recording sessions starting in 1995. My Own Prison was released independently in 1997 and initially distributed to radio stations in Florida, resulting in about 6,000 copies sold. Later in 1997, the group was signed by Wind-Up Records and the album was remixed for further distribution.

My Own Prison

by

Creed
Released: August 26, 1997 (Wind Up)
Produced by: John Kurzweg
Recorded: The Kitchen Studio, Tallahassee, FL and Criteria Studios, Miami, FL, 1995
Track Listing
Group Musicians
Torn
Ode
My Own Prison
Pity for a Dime
In America
Illusion
Unforgiven
Sister
What's This Life For
One
Scott Stapp – Lead Vocals
Mark Tremonti – Guitars, Vocals
Brian Marshall – Bass
Scott Phillips – Drums


The slow grunge of "Torn", features gently picked electric and elongated vocal patterns before eventually building towards a strong rhythm and melody. Late in the song, the chorus melody is brought down to a very simple arrangement with clean guitar and untreated vocals, which provides the opportunity for one last dynamic blast. "Ode" has an interesting main riff and timing, with Stapp's doubled vocals in the chorus section as well as some fine harmonies. Tremonti provides chromatic chord movements and harmonic licks. While repetitive, the title song "My Own Prison" is much clearer and easier to grasp than first two tracks. The lead single from the album, it reached the Top 10 of both the Mainstream Rock Tracks chart and the Modern Rock Tracks chart.
"Pity for a Dime" has a bright feel through its chording sequence, while "In America" is built on a cool drum roll by Scott Phillips along with socially conscious lyrics and some inventive effects through the melodic choruses. Bassist Brian Marshall commences "Illusion" with a doomy riff, soon joined by the sloshy guitars of Tremonti, while "Unforgiven" is a refreshing, upbeat, succinct jam with an effective verse and chorus.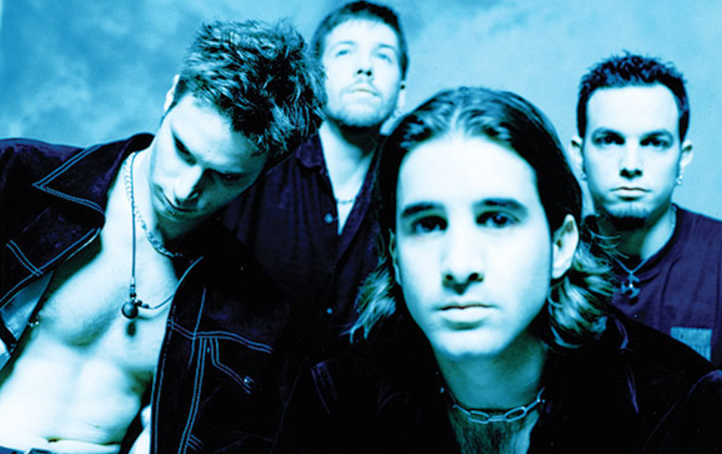 The album wraps with its two most potent and indelible tunes. "What's This Life For" was written about a friend who committed suicide with lyrics about the quest for meaning in the world. Musically, the track starts with delicate guitars and moves through some grunge progressions, with the highlight of song being an acoustic strummed coda which builds stronger and stronger through each iteration. The closing track "One" contains both the measured bass line of Marshall and the wild, effect driven guitar lead by Tremonti, with Stapp's strong hook in between. This combo all resulted in "One" becoming a huge hit in 1999, two years after its release.
Once it caught on, My Own Prison became a charting hit world wide as well as being one of the top 200 selling albums of all time in the US. The group soon began developing material for their second album. Human Clay in 1999, which would bring Creed even more success.
~

Part of Classic Rock Review's celebration of 1997 albums.