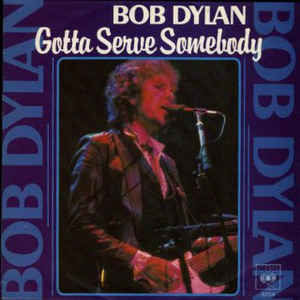 If art is always open to interpretation and art can be examined from a new prism for deeper meaning; then we might ask a simple question. Could Bob Dylan have had an entrepreneurial mindset when he wrote "Gotta Serve Somebody"? The opening track on Dylan's 1979 album Slow Train Coming, the song could be seen in a new context even if it was conceived to mean something different through constantly revolving artistic reinterpretation.
Let us start with the most basic premise, that most successful people create a service or product and its main purpose is generally about serving others. The service or idea etc. helps provide awareness to a problem or is a product that makes things easier for someone or something simple it makes them laugh and forget about their daily problems. These are all services designed for the benefit of others. Dylan's song basically points out you are serving somebody. It does not really matter who or where you are in life. Some of Dylan's lines:
Might like to wear cotton, might like to wear silk
Might like to drink whiskey, might like to drink milk
You might like to eat caviar, you might like to eat bread
You may be sleeping on the floor, sleeping in a king-sized bed"
The chorus then continues after with the hook "Gotta Serve Somebody". In the song, whether you are rich or poor may not be the only important thing; it can also be an indirect to 'How you serve?' or 'who do you serve?' What Dylan doesn't maybe realize even himself is that this is a basic part of the entrepreneurial mindset. What is your motivation for serving others? Why are you doing this? In order to make a living you "gotta serve somebody". An entrepreneur knows who their target audience
Yes, Dylan does refer to the spiritual component of either serving the Good or the Dark side of spiritual faith. But this may further the point. We have the choice! No matter what industry it is in it is a service. And the idea of why are we doing it either to be helpful or just further our bank account. No matter what it is. Whether it stories, characters, products they are all geared toward creating fulfilling a need. The best created products find a way to relate to someone else.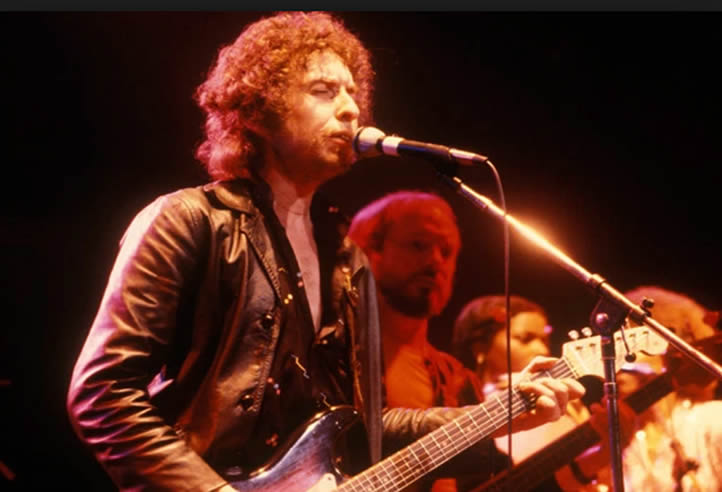 Sometimes we go through a stage where ego gets in the way. We feel our ideas are just so original people will fawn over us our talent is so great we will be discovered. That is not how most things work and this leaves us cold and empty ideas that get lost in translation. There needs to be a connection with some audience. Zig Ziglar once famously said, "You can't get what you want until you help others get what they want!" No matter what stunts your try in the end. Doesn't matter if you try to scheme. You will be found out. The audience or purchaser will figure you out. It can't be faked. Dylan can point out the phony. In the song he comments further:
You may be a state trooper, you might be a young Turk
You may be the head of some big TV network
You may be rich or poor, you may be blind or lame
You may be living in another country under another name"
You can't really fool people either you are really trying to be helpful or just an opportunist. The point is to be genuine. So think of your products, ideas, characters, as it relate to others. What are the connections between you and the purchaser not just what are the features but what are the benefits as well? It is a major contributing factor to building a successful concept or business.
What they are concerned about what problem do they have and how are you going to solve it, it is all about them. No one pays you twenty dollars because you are special and cool and they just want to hang out with you well at least not most of us. It does something for them that they want. Let's think of an actor, who is a part of a team, their purpose is to be a part of the ensemble and help the show or play itself become successful. They either can think of furthering their ego or the show is more important to be a part of it. No matter how we play the game. We end up serving someone anyway. The chorus begins to ring with a repeated truth, "But you're gonna have to serve somebody, yes you are. You're gonna have to serve somebody."
We might conclude from the Dylan song it is your choice on what kind of person you want to be, the one who simply takes advantage of others, or the one who really genuinely wants to help and not just to fill your pocket. Better to fill yourself with a deep sense of helpful and a deep satisfaction as well. Simply put "To err is human to serve is divine. We only have what we give." ― Isabel Allende
~
Article by Edgar Rider