This album review is provided by Mike Fishman, who has written about Van Morrison for the Mystic Avenue blog and writes about film for IndependentFilmNow.com.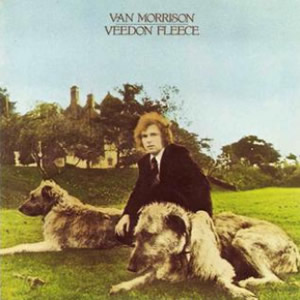 Any musician with a career spanning 50 years is going to hit at least a few major milestones and when you're talking about an artist as prolific as Van Morrison the milestones inevitably start piling up. This past Fall of 2019 found many longtime fans celebrating 45 years since the release of Veedon Fleece, Morrison's eighth studio album and one of his lesser-discussed yet just as affecting works. This October 1974 studio release, heavily influenced by Morrison's Irish roots and personal life, shares a special kinship with 1968's Astral Weeks as two albums that mirror and complement each other, in both subtle and overt ways.
While critically acclaimed upon it's release, Astral Weeks did not initially sell well during a time when Morrison was financially struggling. His next (third) solo album, Moondance, would become his million-selling commercial breakthrough in 1970. Here, Morrison abandoned the previous record's abstract folk compositions and composed more accessible and rhythmic songs. This commercial and/or critical success continued with his subsequent albums – His Band and the Street Choir (1970), Tupelo Honey (1971), Saint Dominic's Preview (1972) and Hard Nose the Highway (1973).
All of the songs on Veedon Fleece were composed and produced by Morrison with most written in his native Ireland in October 1973. The album features prominent acoustic guitar, bass, flute and strings with the vocals delivered with an intensity and a narrative approach in the lyrics that is seen less frequently elsewhere. While Morrison would continue to mine sites of remembrance from his youth in Belfast, few other albums are as steeped in that setting as this one.

Veedon Fleece

by

Van Morrison
Released: October, 1974 (Warner Bros.)
Produced by: Van Morrison
Recorded: Mercury Studios, New York & Caledonia Studios, Oakland, CA, November 1973-Spring 1974
Side One
Side Two
Fair Play
Linden Arden Stole the Highlights
Who Was That Masked Man
Streets of Arklow
You Don't Pull No Punches, But You Don't Push the River
Bulbs
Cul de Sac
Comfort You
Come Here My Love
Country Fair
Primary Musicians
Van Morrison – Lead Vocals, Guitars
Ralph Walsh – Guitars
James Trumbo – Piano
David Hayes – Bass
Dahaud Shaar – Drums
Veedon Fleece opens with the second longest song on the album. "Fair Play," and introduces a markedly consistent sound and feel that will inform the rest of the album with a mix of folk, jazz, blues and soul as well as lyrics incorporating Morrison's Irish roots. Here, James Trumbo's piano is at the forefront, playing off of Morrison's committed vocals with a gentle melody that falls into place than charges ahead. "Linden Arden Stole the Highlights" continues the album in an introspective mood. Trumbo's piano opens the song tenderly, with notes of melancholy and regret until Morrison enters, assured and conversational with the lyrics now directly narrative and naming the main character. Morrison sings hard, barking out words, biting them off at times, and utilizing a falsetto that soars over acoustic guitar and strings. His impassioned vocals grow intense when he darkly draws out the word "hatchet." Across just two and half minutes a story emerges of a hard-drinking man hiding out in San Francisco after having "stole the highlights" with "one hand tied behind his back."
The third song on Veedon Fleece connects directly to its predecessor with the first line of "Who Was That Masked Man" echoing the closing line of "Linden Arden Stole the Highlights," now detailing the loneliness of "livin' with a gun." Morrison again adopts a falsetto that lends urgency to the mournful melody as acoustic guitar dances around the sung lines. The title can't help but evoke the Lone Ranger; a symbol of the America that Morrison was taking a respite from but the protagonist here is no hero in the traditional sense. There is a palpable sense of paranoia and of being watched with the image of a fish inside a bowl, an image Morrison would return to years later on one of his many songs about the pitfalls of fame, "Goldfish Bowl." "Streets of Arklow" is notable as a culmination of the intermingling of the folk, soul and blues of its preceding three songs and the first song on the album where Morrison starts to really let loose. It's a song enraptured with beauty and the sharing of beauty with another. "Streets of Arklow" is supported by gliding strings, at times murmuring in the background, then swelling darkly, to give the song a strong sense of movement until it comes to an abrupt stop that feels immediately picked up by the next song, "You Don't Pull No Punches, But You Don't Push The River". The centerpiece of the album, this side one closer is the longest song on the album with hard-strummed acoustic guitar and scat singing as strings swirl and a flute trills against probing piano. The journey in "You Don't Pull No Punches, But You Don't Push the River" is partly down memory lane but mostly in the clear present, possibly conjoining images of Ireland and America.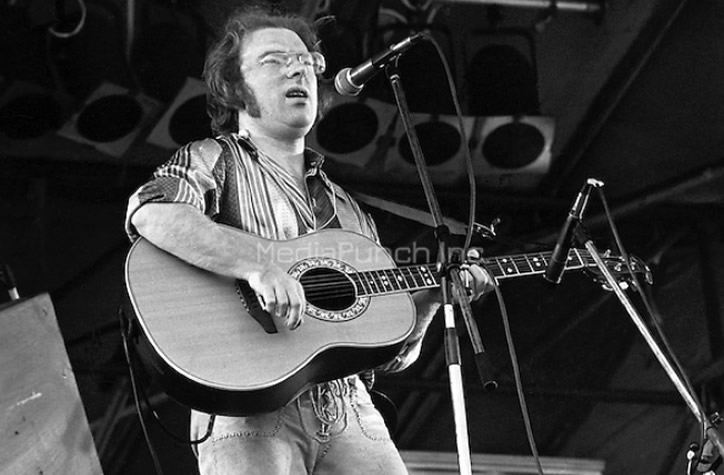 Opening Side Two of Veedon Fleece, "Bulbs" is strikingly jaunty with Morrison's vocals featuring a country-blues "hey, hey, hey" along with some deep grunting that suggests a tuba. "Cul De Sac" marks a return to the more introspective feel of the album. Bluesy piano and guitar drive the song as Morrison delivers one of his most impassioned vocals on record, as he emphasizes nearly every word, enunciating, stretching vowels and repeating syllables. "Comfort You" descends gently, with Morrison singing sweetly, a guitar fluttering and strings entering, caressing the melody, while "Come Here My Love" opens with spare guitar and finds Morrison singing in a more direct manner, almost conversational although occasionally elongating a word. "Country Fair" closes the album with guitar, bass and synthesizer whispering behind Morrison's wistful vocals as Jim Rothermel's recorder remains prominent throughout. The delicate melody and impassioned singing create an atmosphere both restless and calming to close the album.
Veedon Fleece has been referred to as Van Morrison's "forgotten masterpiece" and its influence reverberated through the music of scores of artists for decades to come. After a decade without taking any time off, Morrison took a hiatus from music following the album's release and would not release a follow-up album for three years.
~

Part of Classic Rock Review's celebration of 1974 albums.