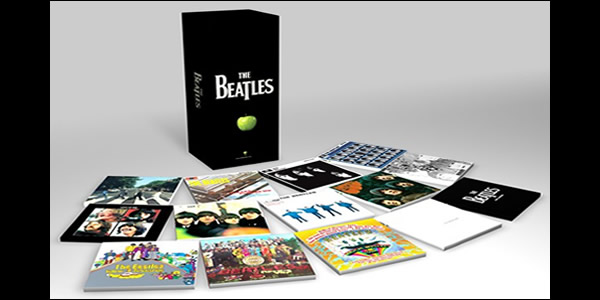 Ever since the beginning of the rock era, there have been compilations. As we mentioned in our very first special feature on The Album, long playing vinyl albums were simply a collection of songs, maximized for sales potential, and were rarely a cohesive or artistic statement. Once the "classic era" albums come into prominence in the mid to late sixties, "Greatest Hits" or "Best of" collections stepped in to supplement regular album releases as well as reach out to audience segments who only wished to "sample" a certain artist's output.
Other such sales tools, such as rarities or B-side collections, targeted the most enthusiastic of existing fans but at time have gained significant popularity. In some cases, greatest hits collections were continued as an artist's career went along. Bob Dylan had three sequential compilation. Bob Dylan's Greatest Hits, released in March 1967, contains some of the most famous songs from Dylan's formative years. In 1971 the double LP Bob Dylan's Greatest Hits, Volume II contained some songs from the interim years along with more from the early years and nearly a side of previously unreleased material. More than two decades later, Bob Dylan's Greatest Hits, Volume III encompassed all his recordings released between the years 1973 and 1991. The Eagles released a couple of sequential "Greatest Hits" collections with their 1976 compilation Eagles Greatest Hits, Volume 1 going on to become the top selling album of the 20th century.
Box Sets
Usually made up of three or more discs boxes, box sets came of age in the 1980s with the media migration from vinyl LPs to compact discs. Artists with long and successful careers would release anthologies which often included rare or previously unreleased tracks along with the typical collection of singles and radio hits. There have been rare cases where a box set contained all new and original material. Led Zeppelin's initial 1990 Box Set became the first to become a best seller on the albums chart.
Around the turn of the century, some box sets became multimedia collections. These included DVD videos, mp3 discs, or other related items to enhance the collection
Compilations in 1988
With our current look at the rock year 1988, Classic Rock Review will also focus on the compilations and box sets released during that year, a rich year for these items.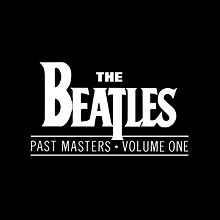 Released on March 7, 1988 to coincide with the official CD debut of Beatles album catalogue, Past Masters is a two-volume compilation set. This collection consisted of many of the band's non-album singles and B-sides, focusing on tracks not available on The Beatles' original U.K. albums. These also included rarities such as the UK-only Long Tall Sally EP, two German language tracks, and a couple of songs recorded for charity compilation albums. An all-mono compilation titled Mono Masters was also produced for the most die-hard collectors.
20 Years of Jethro Tull was released on June 27, 1988 was issued as five themed LPs named; Radio Archives, Rare Tracks, Flawed Gems, Other Sides of Tull, and The Essential Tull.
It was also simultaneously released as a three CD set and a five-cassette set, with each coming with a 24-page booklet.
Released in April 1988, Eric Clapton's Crossroads includes highlights from his work with vast musical groups. These include The Yardbirds, John Mayall's Blues Breakers, Cream, Blind Faith, Delaney & Bonnie & Friends, Derek & the Dominos, and his long solo career. The collection was released as setsof four CDs or six LPs and it includes several live and alternate studio recordings which were previously unreleased.
Two compilations were released on November 15, 1988. After shocking the world with their recent breakup, Journey released Greatest Hits, which ultimately became the band's best-selling album by selling over 25 million copies and it spent over 760 weeks on the pop album charts, more than any other compilation album in history. Smashes, Thrashes & Hits was actually the third "hits" album released by Kiss. With most tracks coming from their heyday in the seventies, this album also included two new songs.
In subsequent years and decades, artists brought the box set concept to the extreme with full collections being released. But by the time mp3s and other digital formats became the dominant media, user-driven custom compilations were the order of the day.
~
Ric Albano