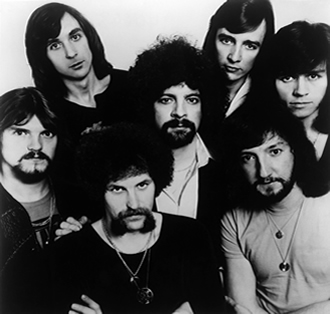 The former members of the Electric Light Orchestra and the Electric Light Orchestra II joined forces and combined their musical prowess for the first time to hold an unforgettable performance at the Resort Casino Hotel in Atlantic City on January 2nd. Going under the moniker themselves "The Orchestra," the two groups managed to bring classic rock hits with an orchestral touch to the thousands of guests who watched at the casino's Superstar Theater. The Orchestra performed hits like "Strange Magic," "Evil Woman," "Livin' Thing," "Do Ya," "Telephone Line," and "Sweet Talkin' "Woman."
The Electric Light Orchestra (ELO) was originally an arena band that toured the world from 1971-1986. In the late 1980s, however, the arena band branched out and gave birth to a symphonic rock band called The Electric Light Orchestra II (ELO II). Both bands are well known for their extravagant performances, unique approach to rock music, and individual personas that garnered a huge following over the years.
Joining The Orchestra are original ELO Members Lou Clark and Mik Kaminski. ELO II members Gordon Townsend, Eric Troyer, Parthenon Huxley, and Glen Burtnik also joined as members of the newly formed super group.
The Resort Casino Hotel was a fitting venue for the arena band's reunion. The Superstar Theater is well known for its amazing musical concerts all-year round, which actually help the resort stay in operation. Ever since the dawn of online gaming, which offers not only convenience when it comes to slots and staple casino games but also through their integration on mobile as well as daily freebies that seem to be absent in land-based casinos. As a way to drive tourists and revenues back into the city, casino establishments are expanding their entertainment options to the public, and this includes holding big concerts with marked-down prices. Tickets for the concert were sold for only $25, $35 and $45 via Ticketmaster.