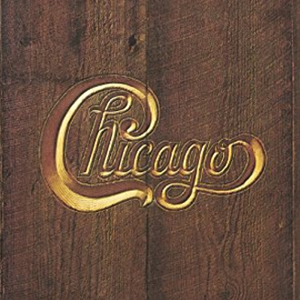 Continuing an incredible run of musical output and commercial success, Chicago released their fifth overall album in a 39 month span with 1972's Chicago V. The fourth studio album by the seven-piece ensemble, this release is notable for actually being the first that was of standard, single-LP length. Keyboardist Robert Lamm stepped to the forefront more than any single band member on this album, composing eight out of the ten songs on Chicago V.
By the time this record was recorded in the Fall of 1971, Chicago had recorded three successful double-length studio albums – Chicago Transit Authority in 1969, Chicago II in 1970, and Chicago III in January 1971. The group had also toured almost continuously during these years, which spawned their fourth release, Chicago at Carnegie Hall late in 1971.
Chicago V was recorded in New York City in just over a week with producer James William Guercio, who had produced each of Chicago's albums to date. This one would be the most successful yet, reaching the top of the charts where it spent a total of nine weeks as well as achieving longstanding regard as one of Chicago's finest albums ever.

Chicago V

by

Chicago
Released: July 10, 1972 (Columbia)
Produced by: James William Guercio
Recorded: 52nd Street Studios, New York, September 1971
Side One
Side Two
A Hit by Varèse
All Is Well
Now That You've Gone
Dialogue (Part I)
Dialogue (Part II)
While the City Sleeps
Saturday In the Park
State of the Union
Goodbye
Alma Mater
Group Musicians
Terry Kath – Guitars, Vocals
Robert Lamm – Piano, Keyboards, Vocals
Peter Cetera – Bass, Vocals
Lee Loughnane – Trumpet, Flugelhorn, Vocals
James Pankow – Trombone, Brass Arrangements, Vocals
Walter Parazaider – Saxophones, Flute, Vocals
Danny Seraphine – Drums, Percussion
"A Hit by Varèse" starts things off as a tribute to French-American composer Edgard Varèse, who was a huge influence on Lamm and known to experiment with new musical technology early in the 20th century. This track works in that spirit with some "free form" distorted guitar by Terry Kath in the intro along with a jazzy beat accented by horns in the verses and a cool sax trade-off lead by Walter Parazaider later on. "All Is Well" follows as a more standard pop "break up" song by Lamm, while trombonist James Pankow offers his sole composition with "Now That You've Gone", a track ushered in by the rolling drums of Danny Seraphine and reaching a nice blend of funk and soul along with Chicago's already diverse sound.
Finishing off the original first side is Lamm's two part suite "Dialogue". In Part I, the song's lyrics are a musical dialogue between lead singers Kath and bassist Peter Cetera, while Part II features a repeated groove along with a chorus hook sung by multiple band members. Side two begins with the tension-filled, horn-led, politically-charged "While the City Sleeps", which later features an antagonistic guitar lead by Kath.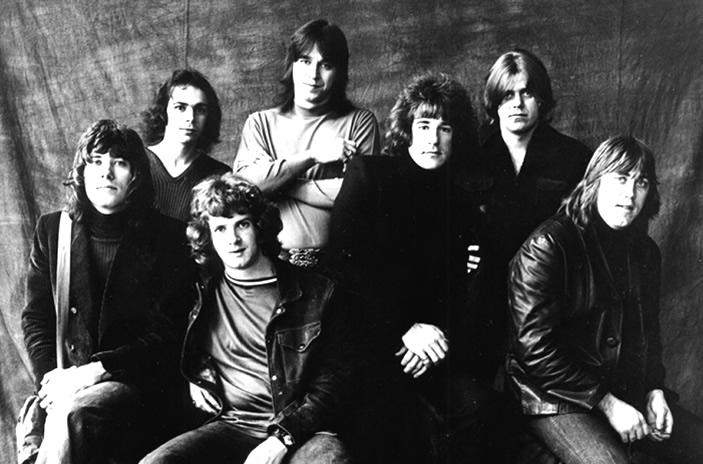 Following the stark side opener comes the refreshing contrast of "Saturday in the Park", a bright celebration of a summer day. Lamm was inspired to write the song after walking through New York City's Central on the Fourth of July, 1971 (actually a Sunday) and he immediately documented the action of various musicians, merchants and passers-by. The indelible piano along with melodic vocal duet of Lamm and Cetera, helped propel this song to #1 for the band. The next two tracks, the funky "State of the Union" and the cool, Latin-influenced "Goodbye", each feature Cetera taking solo lead vocals, something he would do much more regularly in later years. The album concludes with Kath's somber "Alma Mater", a piano and acoustic guitar driven track with rich harmonies that  give it a Gospel feel.
Through the mid 1970s, Chicago continued to release successful albums enumerated by Roman numerals (Chicago VI in 1973, Chicago VII in 1974, etc…), ultimately becoming the the top US singles charting group of the decade according to Billboard magazine.
~

Part of Classic Rock Review's celebration of 1972 albums.