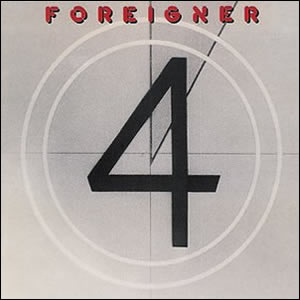 Foreigner 4 was a platinum-selling commercial blockbuster for the group Foreigner in 1981. It spawned several highly successful singles and began the group's transition from a hard rock band to a more mainstream, pop outfit. Aside form being the group's fourth studio album, '4' symbolizes Foreigner's downsizing from six-members (as they had been since their inception in 1976) to a four member band.
Released in 1977, 1978, and 1979 respectively, the group's fist three albums – Foreigner, Double Vision and Head Games – were each more successful than the last. However, co-founders Al Greenwood and Ian McDonald were fired from the band by guitarist and primary composer Mick Jones who wanted more creative control in the band's direction.
Jones collaborated with producer Robert "Mutt" Lange, who had recently had huge success with AC/DC's Back In Black. Foreigner 4 was recorded at Electric Lady Studios and featured several songwriting collaborations between Jones and lead vocalist Lou Gramm, who had especially strong performances throughout this album.

4

by

Foreigner
Released: July 2, 1981 (Atlantic)
Produced by: Mick Jones and Mutt Lange
Recorded: Electric Lady Studios, New York, 1981
Side One
Side Two
Night Life
Juke Box Hero
Break It Up
Waiting for a Girl Like You
Luanne
Urgent
I'm Gonna Win
Woman In Black
Girl On the Moon
Don't Let Go
Band Musicians
Lou Gramm – Lead Vocals, Percussion
Mick Jones – Guitars, Keyboards, Vocals
Rick Wills – Bass, Vocals
Dennis Elliott – Drums, Vocals
The opening track "Night Life" is a natural extension of tracks from Head Games as a riff and beat driven rocker with a catchy hook which capitalizes on the post-disco party themes of the day. "Juke Box Hero" is a much more original track, starting with a deep synth bass and a heartbeat-like kick drum by Dennis Elliott during initial verse. Led by Gramm's dynamic vocals, the song builds to a crescendo leading up to the chorus hook, with storytelling lyrics about a wanna be rock star. "Break It Up" is the ultimate example of Jones's rock style as a rudiment filled guitar/riff and choppy piano tune which may be the best overall track on the album. The song's spectacular arrangement also features great bass throughout by Rick Wills and finishes with a slight but effective guitar lead during the outro.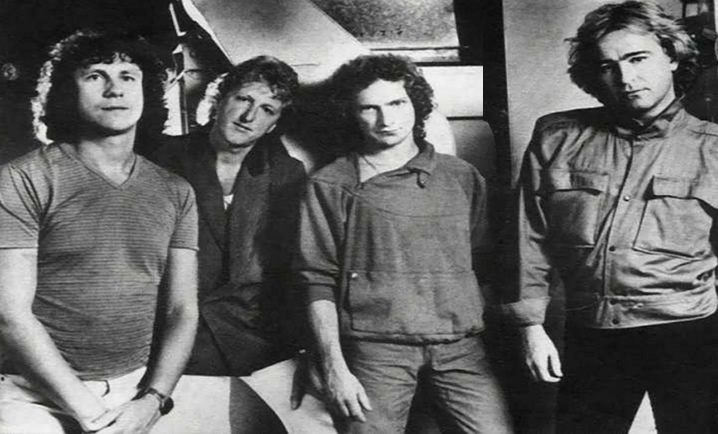 Foreigner the rock band of the 1970s met Foreigner the ballad churners of the 1980s at the junction of "Waiting for a Girl Like You". Dominated by keyboards throughout, from the ethereal synth with descending riff in the opening, to the slow and measured electric piano which guides the verses and choruses, the song became a Platinum-selling power ballad with the unique distinction of spending a record-setting 10 weeks at number 2 on the American pop charts without ever reaching the top. "Luanne" finishes the album's first side as a pure rocker with some 50s, 70s and 80s elements mixed together for an overall pleasant and entertaining tune. The smash #1 hit "Urgent" starts with a unique, sharp synth riff and popping bass that makes for a pure rock dance track. Gramm's vocals place it solidly on the rock side more than the dance side, but the song has a uniform vibe which makes it infectiously catchy. The song also features a signature saxophone lead by guest Junior Walker.
Through the rest of the second side of the album, Foreigner 4 has tracks of more standard rock fare, not terrible but not enough to make this album a classic. "I'm Gonna Win" is a hard rocker with good, accessible and dynamic vocals as it builds throughout in intensity and energy. "Woman in Black" is a song where Jones really shines on guitar on many levels, providing a chorus of entertaining rock riffs and licks throughout with the many different textures throughout this composition. "Girl On the Moon" has a haunting quality with pedal-drenched guitars interacting with suddenly appearing synth motifs. On this track, a short but interesting bridge and lead section follows the first chorus. The album wraps with "Don't Let Go", an incomplete song which seems to have the makings of a really solid track but falls just a bit short.
Foreigner 4 was an immediate hit in its day, hitting #1 position on the Billboard album chart for 10 weeks. Through the years, the album reached platinum level 6 times over and, despite latter pop success, would be Foreigner's commercial peak.
~

Part of Classic Rock Review's celebration of 1981 albums.