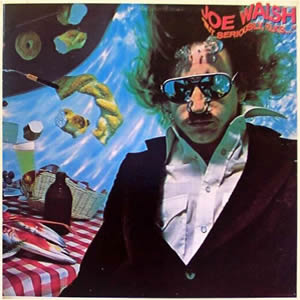 Joe Walsh found his greatest solo success with But Seriously, Folks in 1978, although "solo" is used loosely here. The versatile rocker did have help from all four members of his (then) current band The Eagles as well as a prime member of his former backing group Barnstorm. In fact, some have called this "the album the Eagles should have made" because it was released at a time when the next Eagles album (eventually The Long Run) and Walsh's leftover track "In the City" was eventually used on that band album. No matter how the credit gets dispersed, But Seriously Folks is an excellent and original album, methodically combining musical styles with top-of-the-line production techniques.
This was Walsh's first studio album in four years after releasing three in consecutive years from 1972-1974. During that time, Walsh replaced Bernie Leadon as lead guitarist of the Eagles and recorded the blockbuster Hotel California with the band in 1976. When the band had trouble composing material for a timely follow-up, Walsh decided to do this solo album and enlisted producer Bill Szymczyk for the project.
Joining Walsh in this insightful and melodic collection is former Barnstorm drummer, keyboardist, and multi-instrumentalist Joe Vitale, who played a big part in forging the album's song. Still, this is Walsh's album through and through as elements from his James Gang, Barnstorm, and Eagles phases are fused with a contemporary sound to forge a truly unique collection of songs.

But Seriously, Folks

by

Joe Walsh
Released: May 16, 1978 (Asylum)
Produced by: Bill Szymczyk and Joe Walsh
Side One
Side Two
Over and Over
Second Hand Store
Indian Summer
At the Station
Tomorrow
Inner Tube
Theme from Boat Weirdos
Life's Been Good
Primary Musicians
Joe Walsh – Lead Vocals, Guitars, Keyboards
Don Felder – Guitars, Vocals
Jay Ferguson – Keyboards, Vocals
Willie Weeks – Bass
Joe Vitale – Drums, Percussion, Keyboards, Flute, Vocals
The opener "Over and Over" starts with measured, hat-heavy drums by Vitale accompanying Walsh's deliberate, flanged, addictive guitar progression. When the song fully kicks in, it contains dramatic and effective riffs with melodic vocals pushed out through Walsh's typical whine. Lyrically, Walsh takes an introspective outlook on rejuvenation, a pattern he would repeat throughout the album.
After the rock-oriented opener, the listener may be surprised by the two rather easy-listening tracks which follow. "Second Hand Store" has an Eagles-like country/waltz vibe with an acoustic backing and slide guitar by Eagle Don Felder on top, along with some piano and vocal harmonies. This all makes for a very melodic and moody song. Driven by high bass notes of Willie Weeks, "Indian Summer" is a mellow song which builds slowly and eventually, containing some orchestral instruments and the signature slide guitar of Walsh, in many ways making it the most James Gang-oriented song on the album.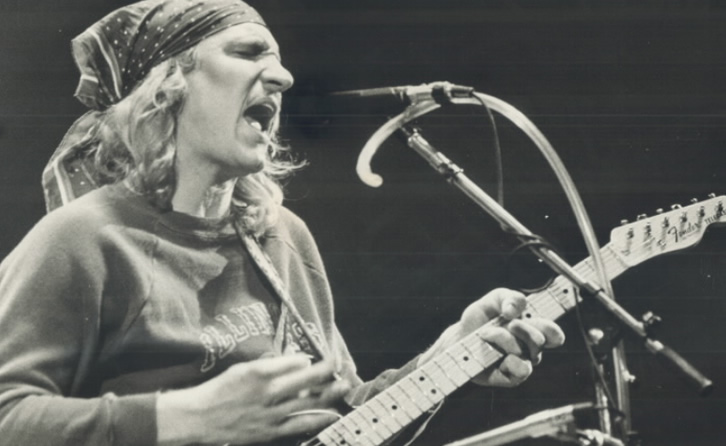 The first side completes with the fine "At the Station", a true collaboration between Walsh and Vitale. This electric, upbeat and theatrical tune could easily be a theme for a film or television show. It is a mini-suite about mid-career indecision morphs from guitar riffs through an organ-led section with the drums smoking throughout to make it cohesive.
Side two begins with "Tomorrow", almost a quintessential late seventies soft pop song laced with pleasantly strummed acoustic topped with sonically pleasing "squeezed" electric guitar and bouncy bass notes. Walsh gives way keyboardist Jay Ferguson who provides a fine organ lead which compliments the upbeat and optimistic lyrics. A couple of instrumentals fill the middle of the side. "Inner Tube" is a very short keyboard and piano piece which probably got its name from the "liquid" sounding synth that forms the backing for the piece and leads directly into "Theme from Boat Weirdos". This semi-improvised rock jam is a collaboration among the cohesive backing band including producer Szymczyk. Although there are many fits and stops and the mood seems to constantly change from section to section, this piece still remains interesting and cohesive throughout with all kinds of instruments making cameos including several synths, clavichord, strings, synth bass and flute.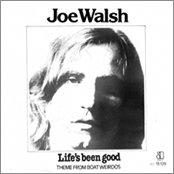 The finale, "Life's Been Good" is a sarcastic ode to Walsh's "rock star-party guy" persona and went on to become the highest charting song of his career. On this album, all roads lead to this song which is the ultimate culmination of everything on But Seriously, Folks. Put together with several semi-autonomous sections, with each section methodical yet interesting morphing from Walsh's dominant layered guitars to a brilliant verse reggae to a mid section led by an ARP Odyssey synth. The very end of the song and album ends with a minute-long inside joke mimicking "a flock of wah wahs". Before the release of this album, "Life's Been Good" first appeared on the Grammy winning soundtrack to the film FM.
Walsh returned to the Eagles for their final studio album (for nearly three decades afterwards) and played a major role in recording 1979's The Long Run. That band adopted "Life's Been Good" during their final tour and, when Walsh ran a mock campaign for President in 1980, one of the planks of his platform was to make "Life's Been Good" the new national anthem. After the Eagles broke up in 1980, Walsh continued his solo career with many more albums for decades to come.
~

Part of Classic Rock Review's celebration of the 35th anniversary of 1978 albums.