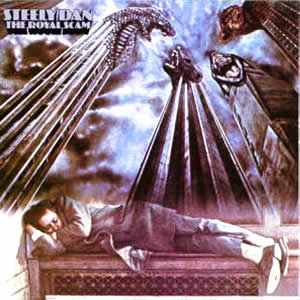 We've all heard of the genre called "outlaw country". But with Steely Dan's 1976 fifth studio album, The Royal Scam, the group put forth a collection of songs that may be labeled "outlaw fusion jazz". With allusions to characters both fictional and contemporary, many lyrical themes focus on darker subjects such as crime, homelessness, drug dealing, divorce, the loss of innocence, and other general bad faith "scams". Musically, this album features more prominent guitar work than most Steely Dan releases, led by band co-member Walter Becker and session guitarist Larry Carlton, who delivers some of his finest performances on this record.
Steely Dan began as a tradition rock group but following their early success, Becker and lead vocalist/keyboardist Donald Fagen wanted to tour less and concentrate on composing and recording. Following their tour in support of Pretzel Logic in 1974, Steely Dan ceased live performances all together. Eventually the other members departed, with group founder and guitarist Denny Dias staying on in more of session role for later albums while Becker and Fagen recruited a diverse group of other session players starting with the 1975 release Katy Lied including Carlton and backing vocalist Michael McDonald.
With the sessions for The Royal Scam, the group brought in funk/R&B drummer Bernard Purdie for most tracks as Becker and Fagen strived for amore rhythmic sound. The album was produced by Gary Katz and it's cover features artwork originally for and unreleased 1975 album by Van Morrison.

The Royal Scam

by

Steely Dan
Released: May 31, 1976 (ABC)
Produced by: Gary Katz
Recorded: ABC Studios, Los Angeles; A&R Studios, New York; November 1975–March 1976
Studio
Side One
Side Two
Kid Charlemagne
The Caves of Altamira
Don't Take Me Alive
Sign In Stranger
The Fez
Green Earrings
Haitian Divorce
Everything You Did
The Royal Scam
Primary Musicians
Donald Fagen – Lead Vocals, Keyboards
Walter Becker – Guitars, Bass, String Arrangements
Larry Carlton – Lead Guitars
Denny Dias – Guitars
Bernard Purdie – Drums
The album begins with its best overall tune and, really one of the most musically rewarding songs by Steely Dan, "Kid Charlemagne". This track is built on a catchy clavichord which works perfectly in the cracks between the vocal phrases and rhythm provided by Purdie and session bassist Chuck Rainey, But the most rewarding moments here are are dual leads by Carlton, blending elements of rock, funk and jazz with not a single note less than excellent. "The Caves of Altamira" follows as a jazz/pop with more fine rhythms and featuring a rich horn section, climaxing with the tenor sax of John Klemmer. The lyrics refer to cave paintings in Spain created by Neanderthals, proving early man's call to be creative and expressive.
Carlton's heavily distorted and snarling guitar works into a full intro lead for "Don't Take Me Alive", another track that explores the criminal edge lyrically. However, this track has an overall feel of 1980's AOR rock, which really shows Steely Dan's forward-looking approach to compositions. "Sign In Stranger" changes pace as a piano-dominated piece led by Paul Griffin who provides most of the musical movement and a great lead section. Griffin also co-wrote "The Fez" along with Becker and Fagen, a track that starts with slow and moody piano but soon falls into a perfect 70s funk rhythm with some disco-era, over-the-top synth strings on top.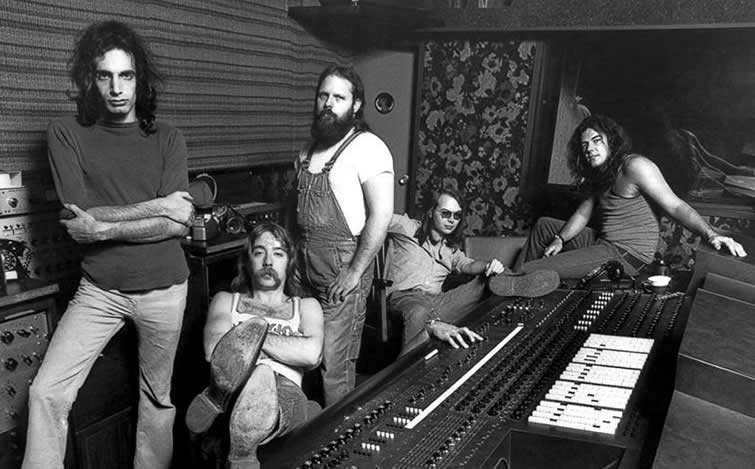 The record's second side picks up pretty much where the first ended, with the funk-laden "Green Earrings", with Purdie providing great drumming throughout and lyrics about a jewel thief who feels no remorse. Next Becker and session man Dean Parks provide the signature talk-box effect on "Haitian Divorce" before Carlton returns for the slow and sloshy rocker, "Everything You Did". The album's closing, extended title tune is dark and monotone, with its repeated pattern of multiple verses by Fagen cut by short instrumental flourishes and a lyric about the plight of an immigrant in New York City.
While The Royal Scam reached the Top 20 on the album charts and went gold in sales, it is often panned as a critical and commercial disappointment, especially in comparison to Steely Dan's follow-up masterpiece record Aja in 1977. However, Fagen and Becker have cited this 1976 album as the point where Steely Dan really distilled themselves into their "perfect form".
~

Part of Classic Rock Review's celebration of 1976 albums.